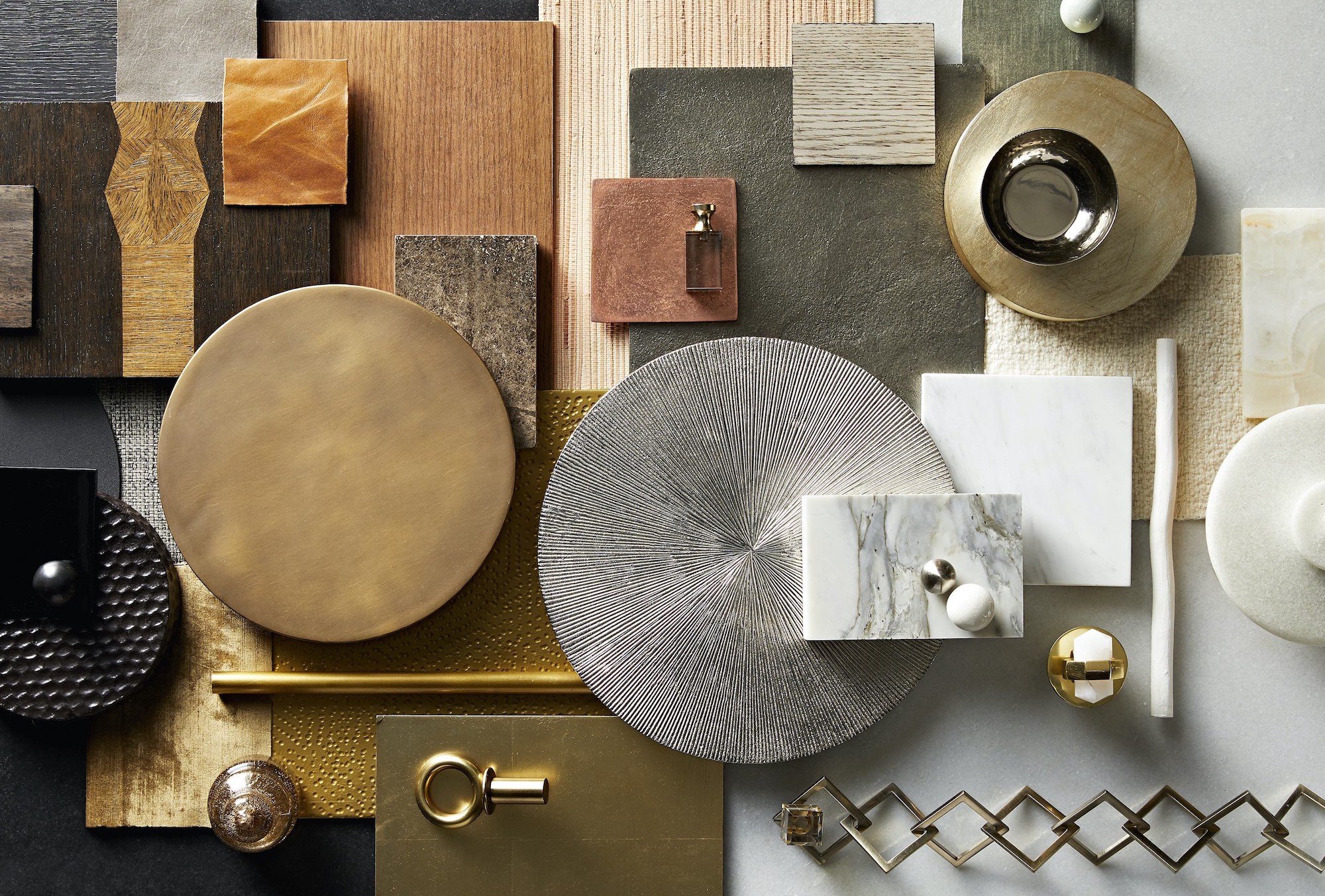 16 Nov

Editor Picks: Raw Materials

*IDF is reader-supported. When you buy through links on our site, we may earn an affiliate commission.


When you select raw materials for your decorating or furnishing you bring together a set of elements with a unique aesthetic that manages to engage all senses beyond the visual. Reminiscent of brutalist structures and organic sources found in nature, we've eyed some interesting finds in our digital catalog to bring an unearthed yet sophisticated essence to your living quarters. Here are some of our favorite selections to enhance your space beyond your vision.
Bring shape and texture to your home with this shallow, hammered iron dish perched atop a ridged ceramic pedestal. It truly does combine perfectly the use of industrial materials and chic design.
As an artistic addition to a centerpiece or a console display, this piece combines nautical materials with a modern design. Made with smoked and interlocking geometric shapes, it will certainly become a treasured piece to your space.
Bring the textures of outside indoors with this pendant lamp that features a birds' nest of rattan fibers. This organic texture and natural style will delight and engage the visual senses of you and your guests.
Made with 100 % Turkish cotton, this shower curtain made of super soft ivory and black speckled yarn and a subtle herringbone weave. Your restroom will not be left out of the timeless option of raw materials to enhance your spaces.
Linen bedding is wonderful for its soft texture and casual look. Perfect for a more subtle take on easy, coastal style, this pinstriped minimalist bedding adds just a hint of print to your bedroom.
This versatile drum-shaped table is made from a concrete-look material that's lightweight enough to move as needed, and can also double as a stool. That makes this addition excellent for either your indoor or outdoors.
The issue with this piece is not whether you want but where will I put it. This multifaceted modern bench has a slim metal frame and textured seat. The leather strap details give this fabric bench a high-end appeal, which is perfect for a living room, bedroom, or even a hallway.
Enjoy the beauty and elegance of a chandelier, while staying contemporary and even a touch bohemian with this beaded ceiling lamp. The natural abaca and wood elements, paired with an open-weave design, keep the look light and airy so you will love finding the place for it.
Your dining table with get a lovely textured look with this sculptural bowl, crafted from sturdy terracotta, and finished with rive rope-wrapped handles for added dimension. Contributing to the connection of nature and earth, this piece can completely transform your dining experience.
Get cozy but stay sophisticated with this solid-colored throw that features tasseled ends and is made with a relaxed linen weave assuring endless comfort.
Rediscover retail therapy.
Find these and over 5,000 curated goodies from the desks of our editors in the IDF Shop, where design, art, wellness, and the best of your favorite lifestyle brands come together for a unique shopping experience.