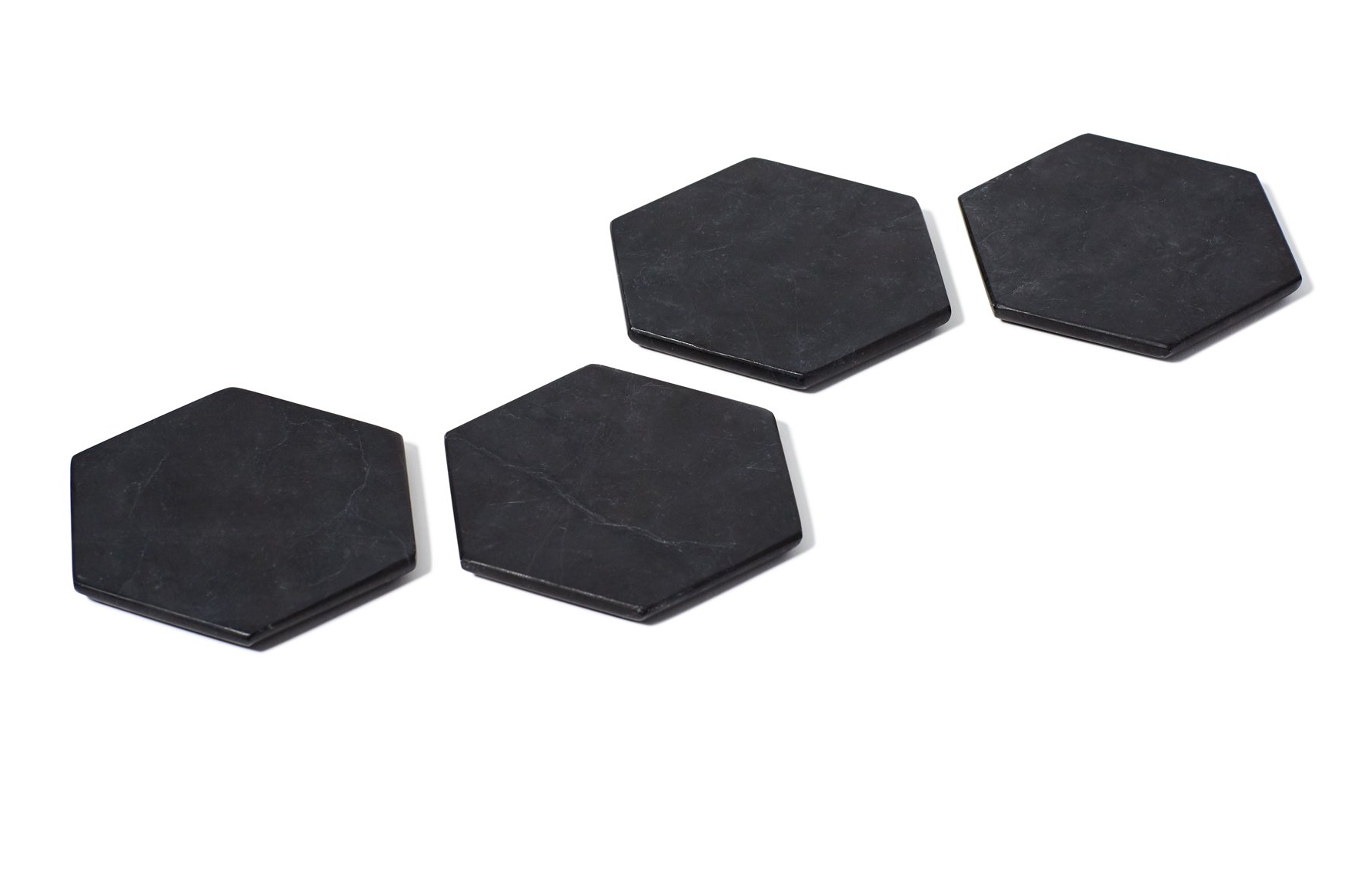 30 Dec

Editor Picks: Geometric Appeal

*IDF is reader-supported. When you buy through links on our site, we may earn an affiliate commission.

The appeal of geometric design is ample. Straight lines and angles usually symbolize structure and order, while curves are softer and can represent connection and community, making the possibilites of introducing this geometric elements in your aesthetics endless. Here are some ideas to play with that IDF has hand-picked for you.
This original piece by Maria Bouquet fuses together thread and acrylic. Evoking a spirit of minimalism with its geometric and abstract style, this is a one of a kind painting.
These handcrafted marble coasters are not just about geometry. They are an exquisite throne to your hot morning cup or to the crisp cap on your evening.
Functional storage units do not have to be dull. The 360-Degree Container is a smooth-moving, swiveling stack of drawers that offers a functional solution for work, school, sewing, or craft needs. Each drawer swivels 360 degrees to reveal or hide its contents, and provide easy access to everything inside. The perfect addition to your home or office.
Among IDF's favorite design fields is fashion. This pleated bag by Mlouye brings the structure of geometric lines to a chic stylish level. Featuring extra and adjustable straps, it can be worn three different ways. Slung over the shoulder and torso as a crossbody bag, strapped around your waist, or as a clutch or wrist bag, secured with a practical, magnetic closure.
Strategically placed geometric cutouts show unexpected flashes of skin for an unapologetically provocative and functional active look in this IDF selection. The lightweight wrap top that contours and lifts is a fun and flirty piece for your wardrobe.
"Quail and Dumplings" is an original thread, textile, and acrylic painting. Evoking Pop Art, with its colorful and geometric style, this one of a kind piece is a truly visually captivating piece for your preferred space.
Geometric flair can be achieved with clean and minimal lines. Award-winning designer Nazanin Kamali was inspired by the simple forms of midcentury architecture for the design of this desk. It is crafted with turned and tapered solid hardwood legs, a single-drawer desktop and an open cubby for documents and other essentials.
Pulling from geometric inspiration, this pendant by Arteriors features intersecting steel squares and a demi-globe opal shade. This fresh and trendy design will add some structure to your ideal placement location.
Geometric paneling can add some flair to your outfit. This Carbon38 accomplishes just that. The Blocked Mesh Bodysuit is a tight-fitting one-piece with a scoop neckline and asymmetrical front panels.
This sculptural mobile features a playful interplay of geometric and organic forms. The elements, colors and subtly curved shapes contrast with one another and the ceiling for eye-catching dimension. It can be a fun addition to your interior design.