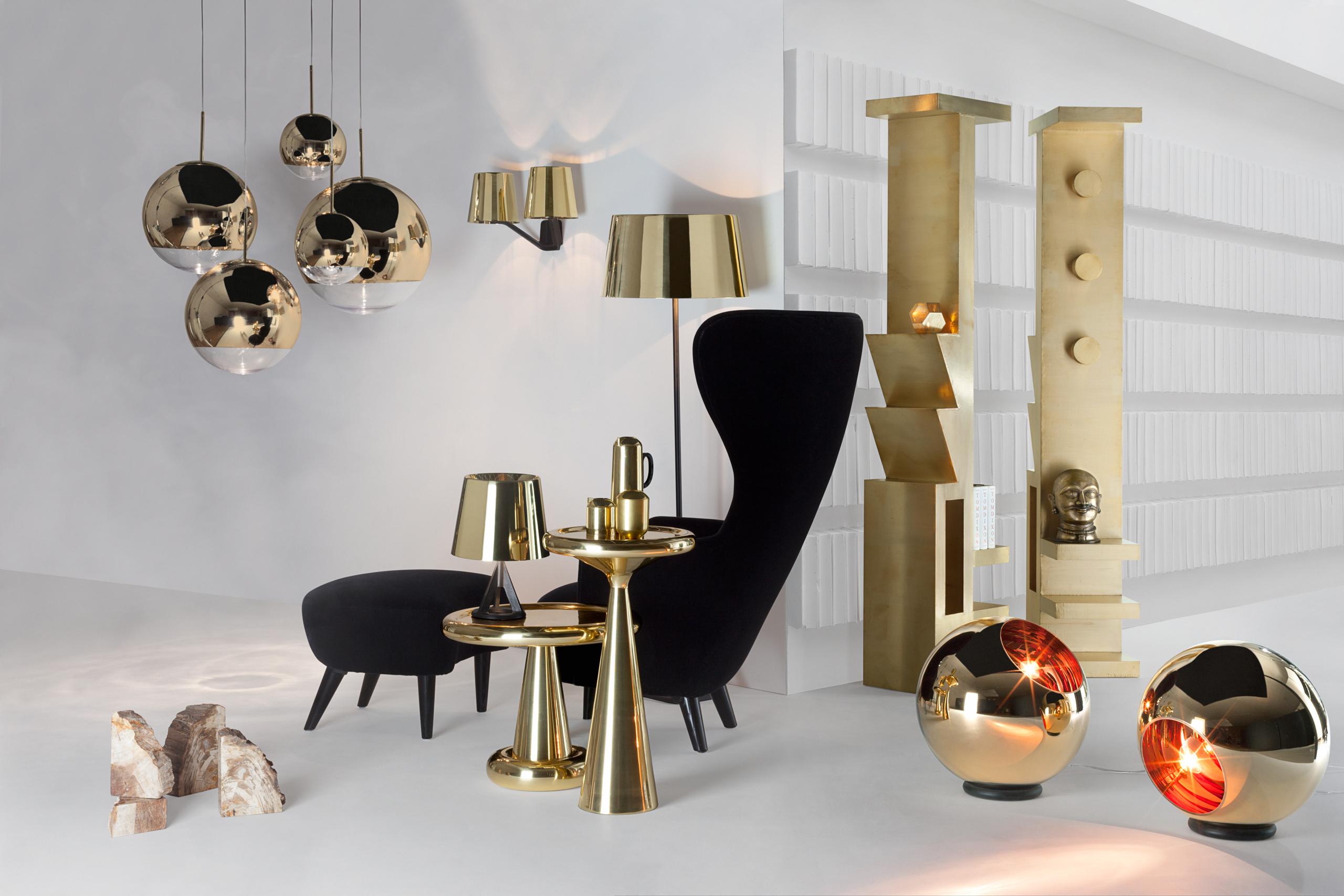 20 Nov

Editor Picks: Brass Beauty

*IDF is reader-supported. When you buy through links on our site, we may earn an affiliate commission.


With its shiny, eye-catching hue, brass is a favorite accent for all areas of your living space and personal attire. The metal's warmth and resiliency are highlighted in these IDF selections that will give you a newfound appreciation for this centuries-old favorite. Which one is your favorite?
Bash Vessel is formed of brass and shaped by hand into an expressive crumpled form. It can be used as an extravagant flower vase, fruit bowl or as a contemporary sculpture. Each piece is unique in shape and finished with a gold wash. Available in large and small. This product is not lacquered and the warm gold finish will slowly develop a unique patina as it oxidizes.
This handcrafted piece made with recycled brass by artisans in Kenya using traditional techniques brings both classic and modern elements to the everyday ring. Your wardrobe should have an accessory as polished as this one for every outfit.
Bring the metallic warmth of brass to your living space with this elegant coffee table that has a glass top and is supported by a linear cage cast from natural brass. It will be a must-have piece to your home.
These hand crafted earrings made by artisans in Kenya using traditional techniques with recycled brass will certainly keep you elegant and unique.  Make that day or evening look shine in these beauties.
This versatile piece can be used as a small dresser, buffet, or redefining your hallway. Sheets of solid brass are hand-stamped into minimalist, modernist patterns routed onto solid wood. The surface is wonderfully durable and the real malachite handles only add to the jewelry-like allure.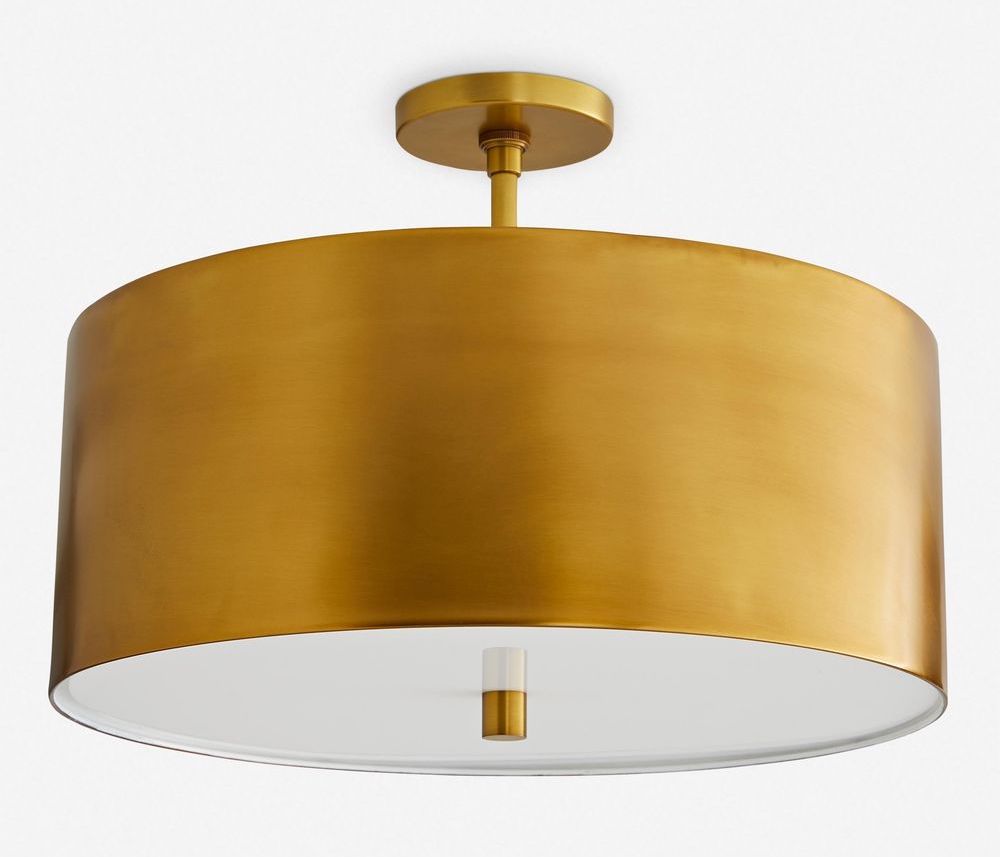 With brass comes the ability to incorporate pieces that will look stunning with any aesthetic. The is proven by the sleek, simple design of this lamp from Arteriors that features an acrylic diffuser for soft illumination.
Enhance color with the use of brass. This unique addition to your decor creates a modern abstraction by printing its design on gold aluminum with dark blue ink on top of many circles. You will be mesmerized endlessly by this piece.
Another lovely handcrafted piece, these earrings feature linked leaf-like, asymmetrical shapes that effortlessly loop through the lobe and dangles from the ear. Inspired by nature and a romantic, floral feel, you will feel beautiful and effortless.
Create a futuristic look or add some traditional elegance with this honed brass with a black glass top side table.  With a simple drum form and a gracious size this is a substantial side table—big enough for a lamp and a couple of cocktails—but light and glamorous.
This classic dome pendant with a high-polished brass finish looks amazing as a solo piece, or place multiple above long countertops and dining tables. Its adaptability allows you to showcase your minimalist modern style or your creative and unique approach to your space.
Marble, brass, and leather are strategically combined in this statement lamp. Featuring a marble base and slender stem, this petite and polished piece is warmed up by a luxe leather wrap that has a variety of colors to choose from and then topped with a sleek metal shade. Your space can really come together with the right selections of decor and this is one of those choices.
Rediscover retail therapy.
Find these and over 5,000 curated goodies from the desks of our editors in the IDF Shop, where design, art, wellness, and the best of your favorite lifestyle brands come together for a unique shopping experience.