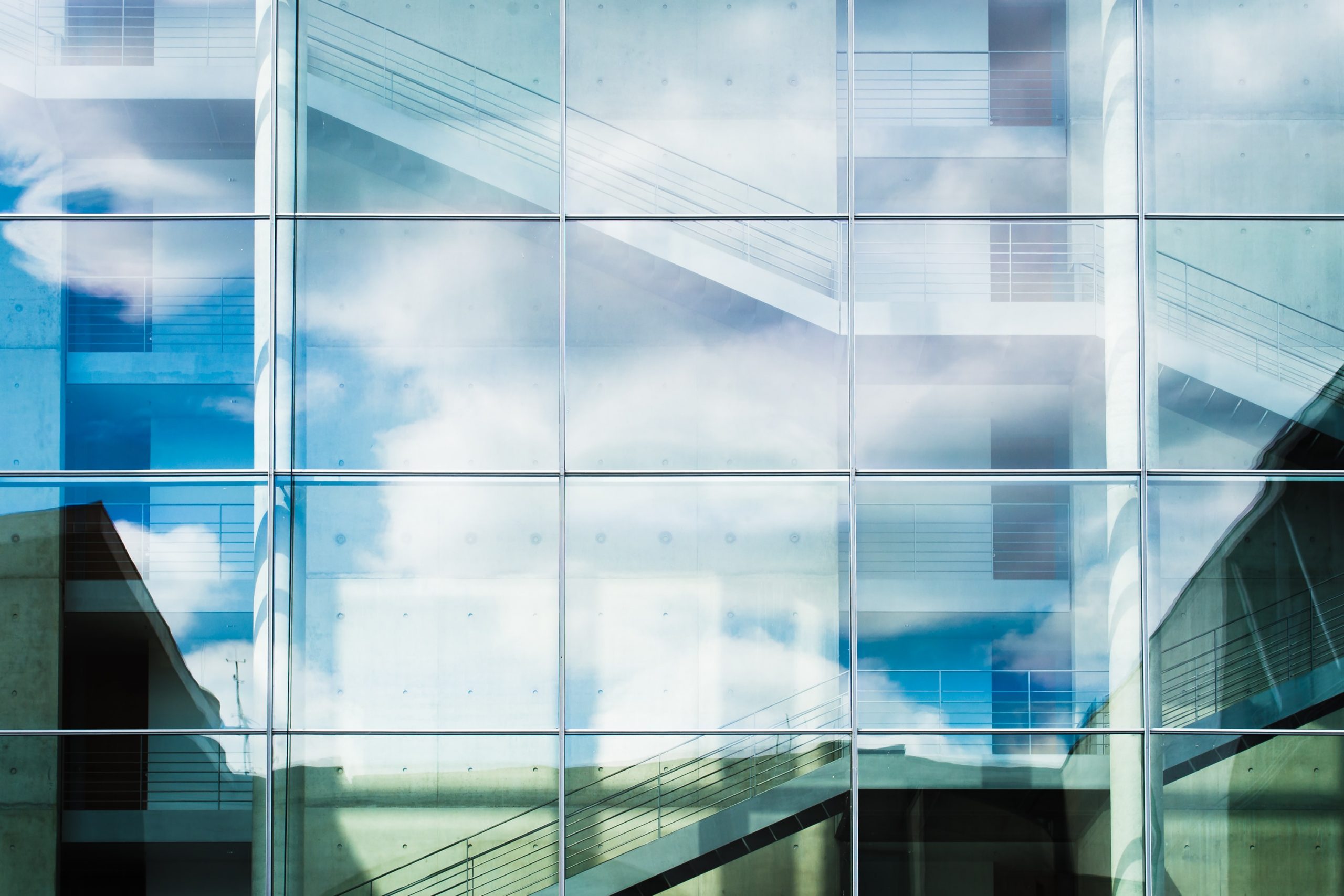 08 May

Design Strategies for Work and Life in a Post-COVID-19 World

This isn't the first time a traumatic event has affected the built environment, but how we learn from and respond to the COVID-19 pandemic will say a lot about who we are as people and designers. The initial reaction of many after the terror attacks of 9/11 was to fortify our buildings and cities. Ultimately, however, the prevailing consensus was that design should be intelligent, adaptive, and balanced. Today we're facing a similar dilemma. When we return to our offices after the quarantine period is over, do we want to continue living in isolation or will we seek equilibrium through design? As designers, we embrace solutions that leverage our knowledge and abilities to provide safeguards for building users and inhabitants. Here are some ways designers are rethinking design after COVID-19:
Prioritize "smart" materials: We must prioritize materials that are easy to maintain, resist mold, and promote good indoor air quality. There will be a demand for products and technology designed to sanitize surfaces. Many manufacturers are already integrating antimicrobial coatings onto interior products such as flooring, door hardware, faucets, window shades, paint, and furniture. We can also leverage materials that are inherently antimicrobial, such as copper. There are lessons to be learned from the healthcare sector that we can apply to corporate workplaces and all indoor environments.
Increase the ability for handwashing and sanitation: Most offices today have few areas outside the lavatory for washing hands. When we return to the workplace, we must consider additional sinks in kitchens and break rooms and hand sanitizer dispensers in high-touch areas such as near printers and in lobbies.
Enhance cleaning protocols: We can modify cleaning protocols to include increased cleaning frequency, establish more rigorous protocols and ensure there is a healthy stock of hand soap, hand sanitizer, paper towels, tissues and other sanitation and cleaning products.
Increase ventilation: HVAC systems that recirculate air are common. Going forward, we must consider ways to ventilate more with outdoor air to dilute airborne contaminants and lower transmission opportunities. In addition to HVAC systems, operable windows provide a simple solution for letting in more outdoor air.
Maintain optimal humidity: Because viruses survive better in low-humidity environments, tweaking our HVAC systems to obtain an optimal range of 40 to 60 percent humidity is an action that can be taken immediately. For older buildings, portable humidifiers offer a quick solution.
Leverage hands-free tools, automation, and voice activation: Limiting the need to touch things in the work environment and reduce exposure to germs will be key areas of focus. We already have incorporated automation of workplace elements including lighting systems, sensor-activated faucets and toilets, water dispensers, and smart window shades. But the number of things we touch daily that are rarely cleaned—door handles, elevator call buttons, and building directories—need to be addressed.
Implement screening procedures at entries: To reduce the spread of viruses, we need to enforce stay-at-home policies when individuals are ill and consider integrating screening technology such as Infrared Fever Screening Systems (IFSS) or temperature checkpoints at building entries.
As we return to the workplace, we must be proactive and create healthier environments with reduced opportunities to transmit germs and viruses. This will be a change from "business as usual." But "business unusual" won't seem so strange after we all adopt these safety measures.