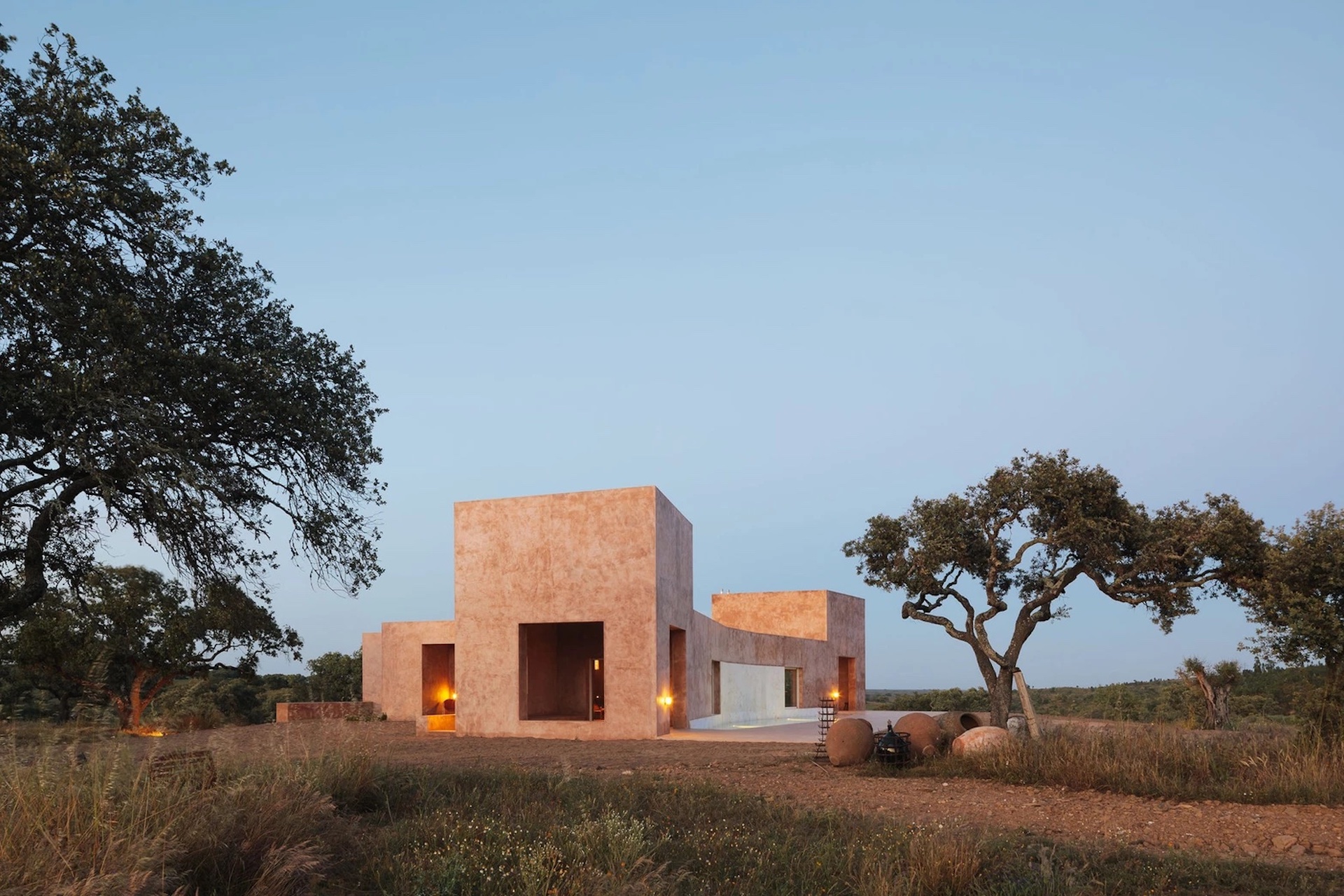 26 Oct

Connecting to the Earth in Casa Azul

In Portugal's Alentejo region, life proceeds at the pace of the wind, drawing travelers in search for a leisurely pace to a place adorned by compelling scenery—wheat fields, miles of nearly deserted white beaches on the western coast, walled hilltop towns with castles and Roman ruins, hills dotted with cork trees, olive trees and vineyards. This is the setting for Bak Gordon Arquitectos' 'Casa Azul', a golden-hued minimalist vacation home, where warm tranquility and playful shadows permeate throughout.

Located in the small town of Grândola, the residential structure is built around a charming interior patio, formed from three suites, each with an en-suite bathroom and an indoor terrace.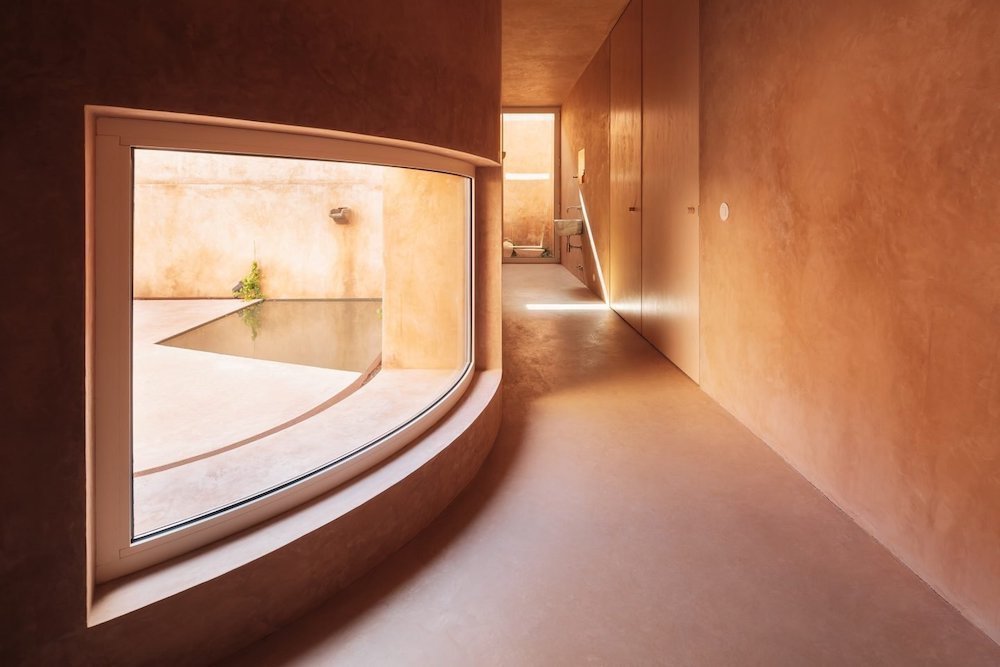 A long swimming pool designed to reflect the sandy terrain runs along the south wall of the house, with a pair of double-height blocks on either end. Planned in a T-shape layout, the geometric structure of the residence spreads over two floors, with a long open-space running between two indoor-outdoor social areas, dubbed as 'fresco rooms'.
Featuring open seating areas, they are primely positioned on the east and west ends for astounding sunrise and sunset views. With an architectural form directly influenced by the area's landscape and heritage, the residence is lined with locally-sourced pigmented lime mortar and cork, which acts as a thermal insulator—two hallmarks of the Alentejo region.
To help escape the Portuguese heat, the architects have also designed wide windows and openings, which brings natural light in, charging the interiors with warmth and serenity. The result is a stoic structure with raw character where earth, stone, water and wind provide a much-welcome natural connection.