05 May

Casa do Gerês creates a Striking Landmark on the hillsides of Portugal

Architectural studio Carvalho Araújo designed the Casa do Gerês in the Caniçada Valley in Northern Portugal with its ideal placement, taking in the panoramic views of the sweeping landscape. Crafted from wood and concrete, it's elaboration is like a modern and decadent lodge.

The sleek residence came with its challenges. There was an existing home on the property and the steep slope of the hillside already had a history of small landslides. The team at Carvalho Araújo used this to their advantage by removing the previous house entirely and placing the new structure at a lower position which provided the safety a home requires while still completely accessing the breathtaking scenery.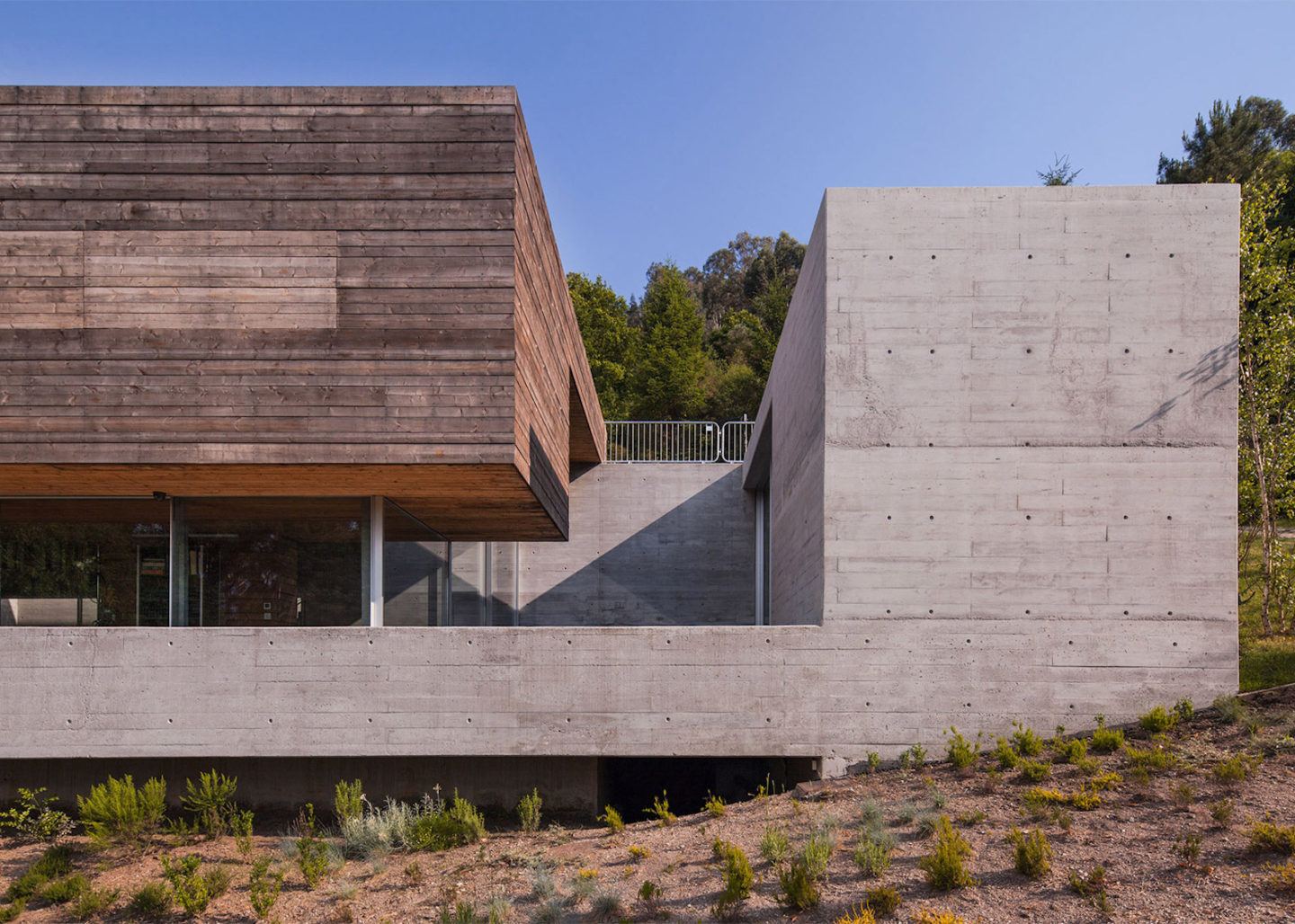 An additional request by the architect's client was to incorporate the nearby winding stream into the new home's design. The outcome is that the stream was incorporated into the lush, yet wild landscaping in the form of a concrete "pathway" that creates a dramatic entrance to the home at its top level. The stream "pathway" down the slope towards the small lake-like pool located below the home surrounded by timber decking.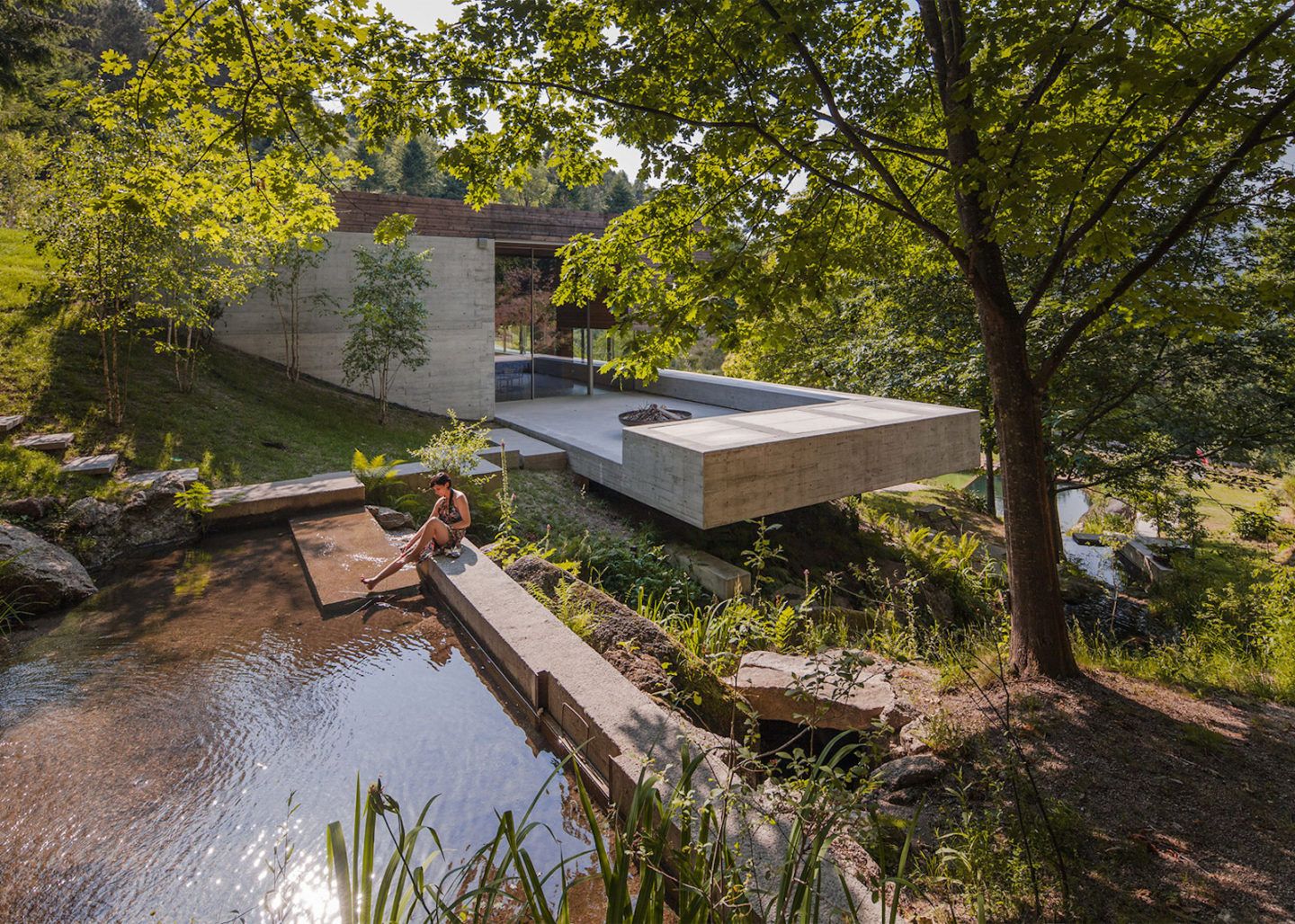 The wide concrete terrace, that includes an outdoor jacuzzi, invites visitors and residents alike to experience the tantalizing natural views while giving them a taste of the home's interior. Immense glass windows embrace the sunlight, creating an elegant cohesion of the exterior elements with the interior ones that include cast cement walls and floors as well as wood paneling. Retaining a minimalistic aesthetic throughout the home with recessed lighting, simple wood tables, and abundant open spaces gives Casa do Gerês its unique characteristics. 
Casa do Gerês is a gem of basic design luxuries we all crave for.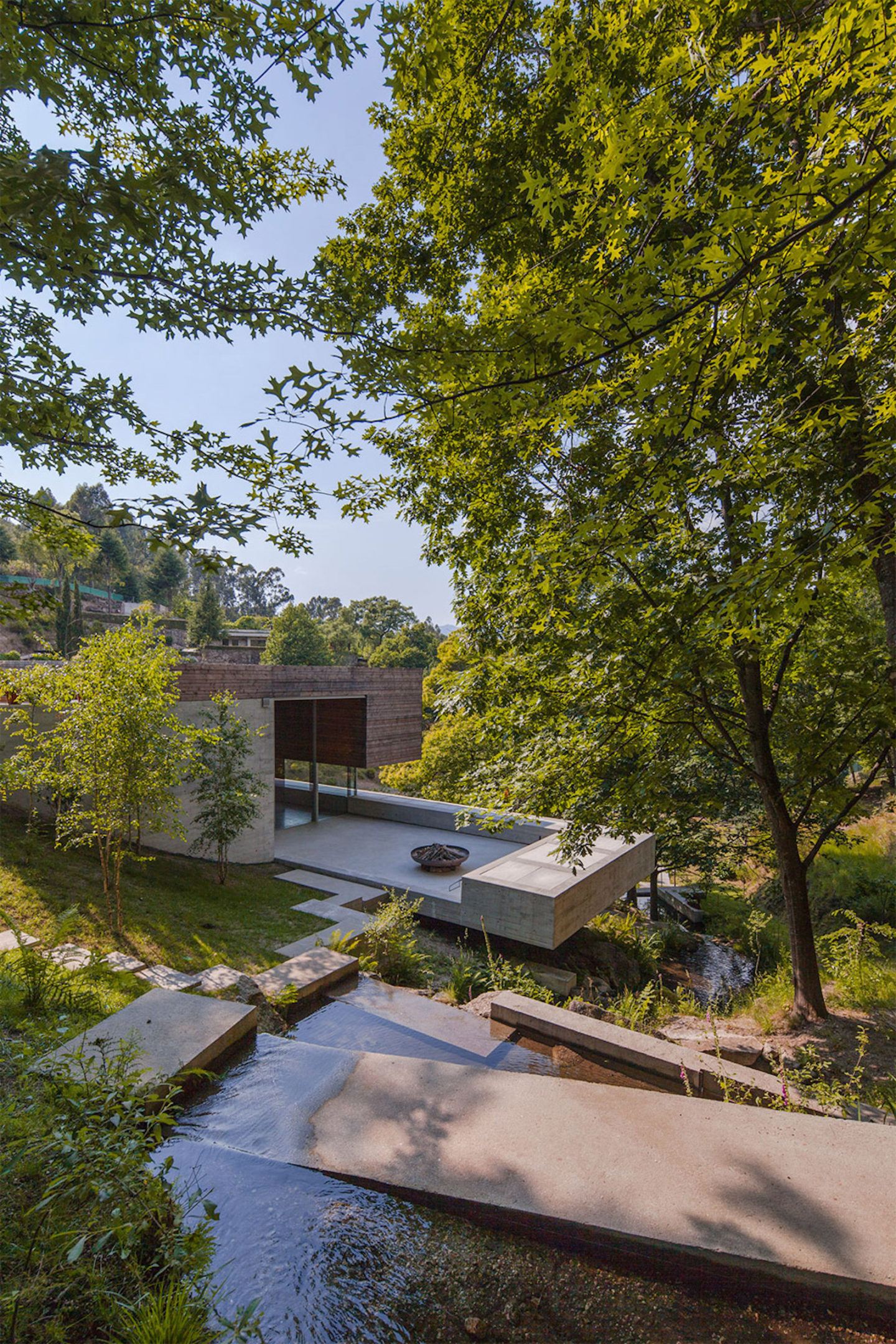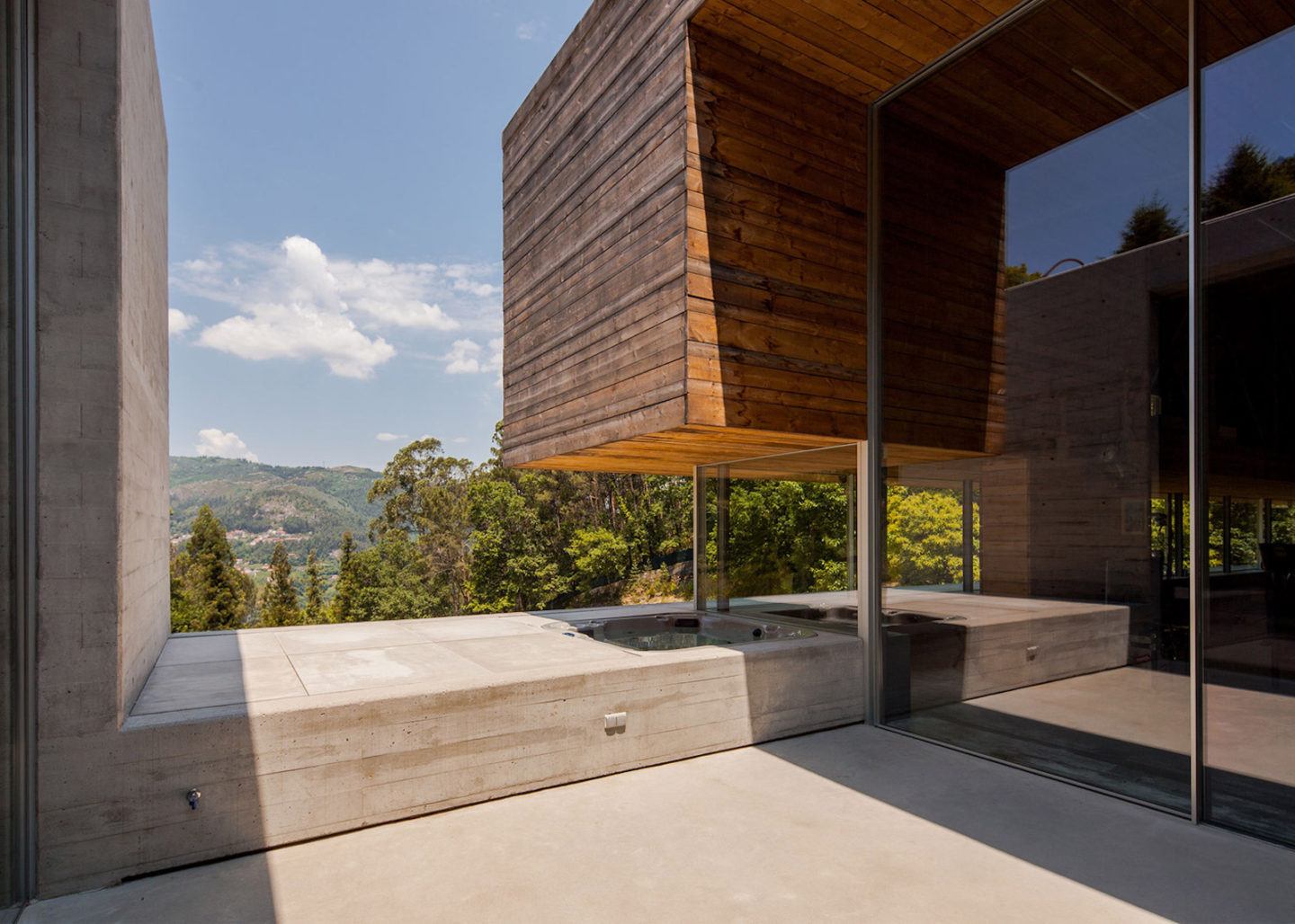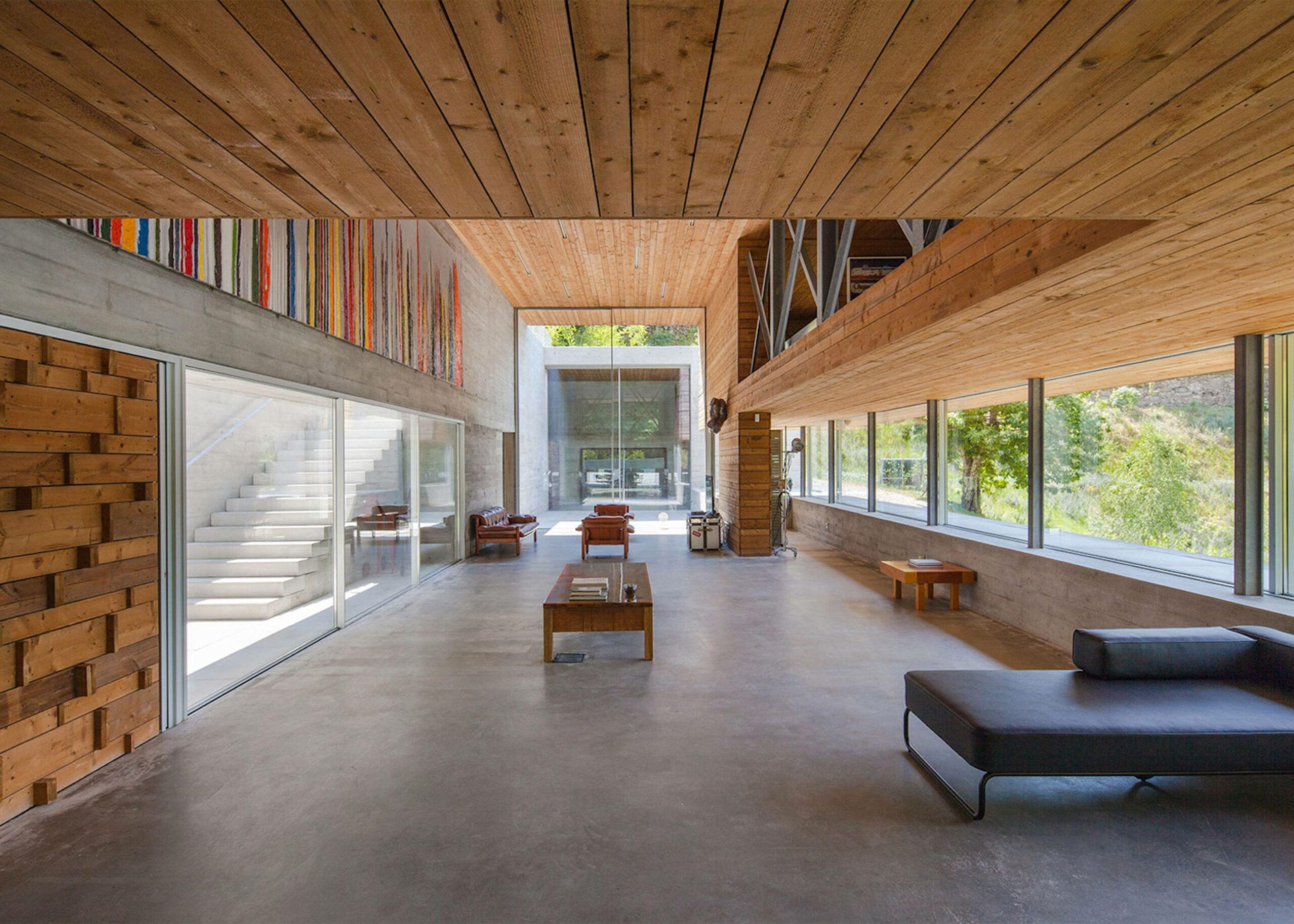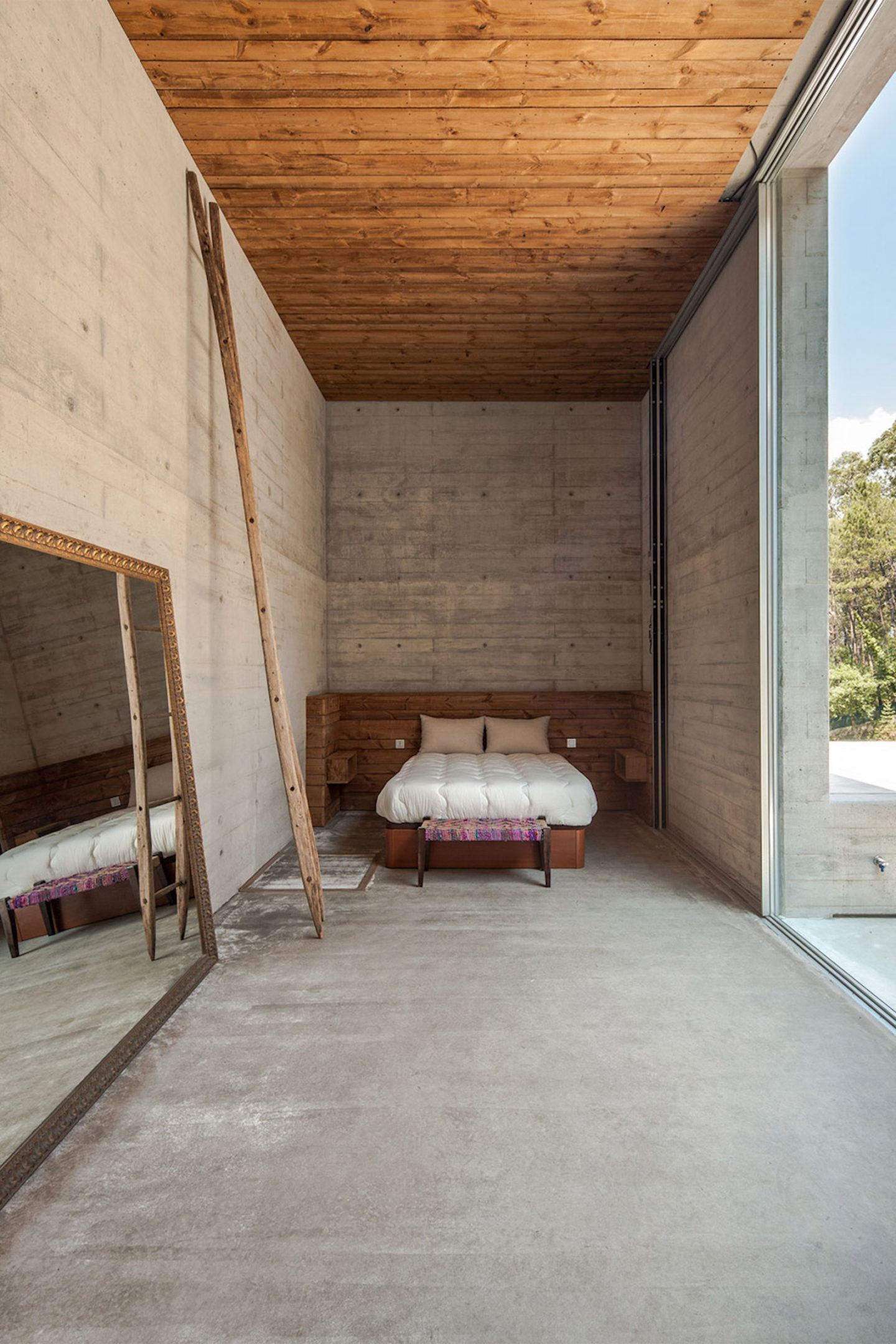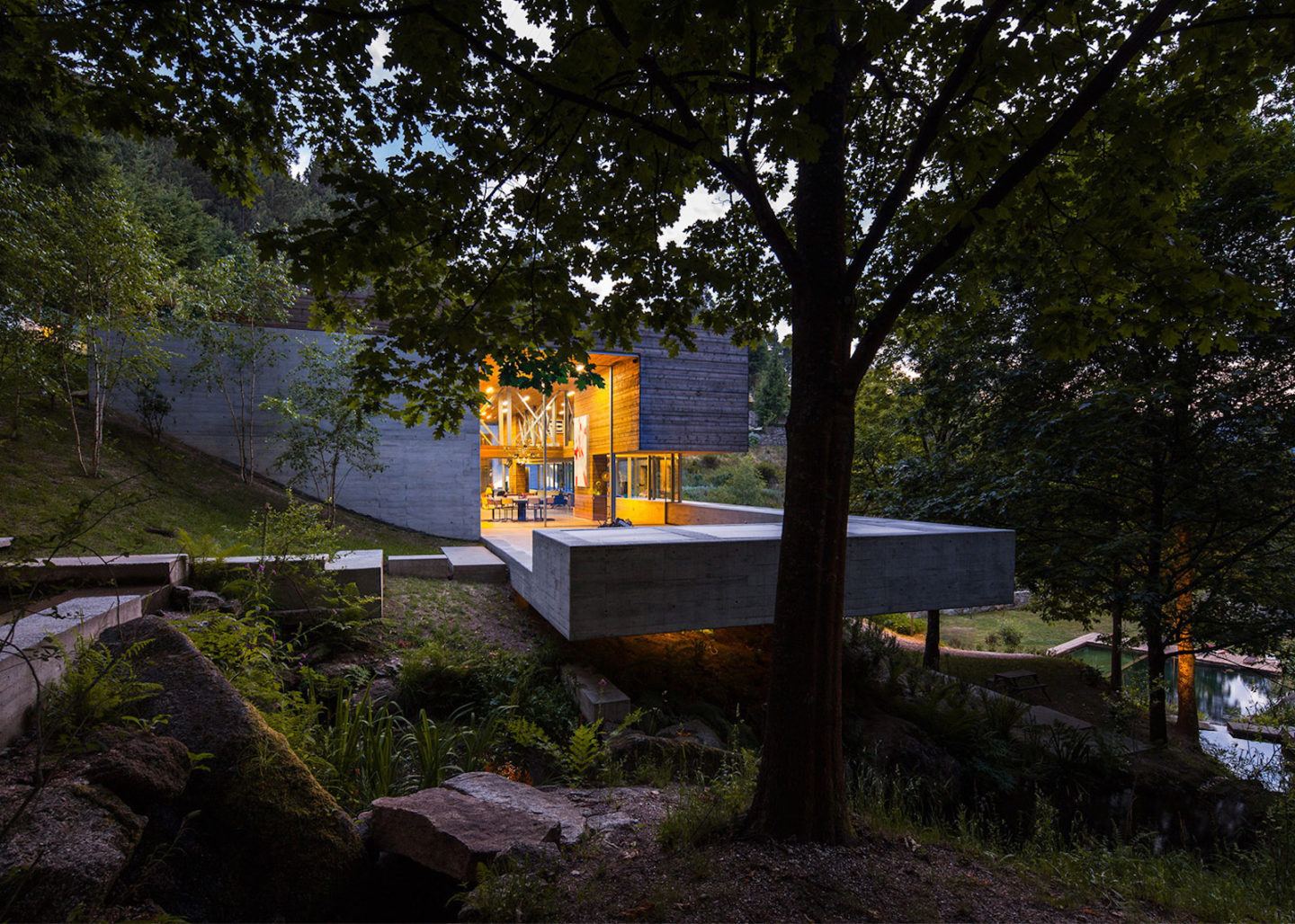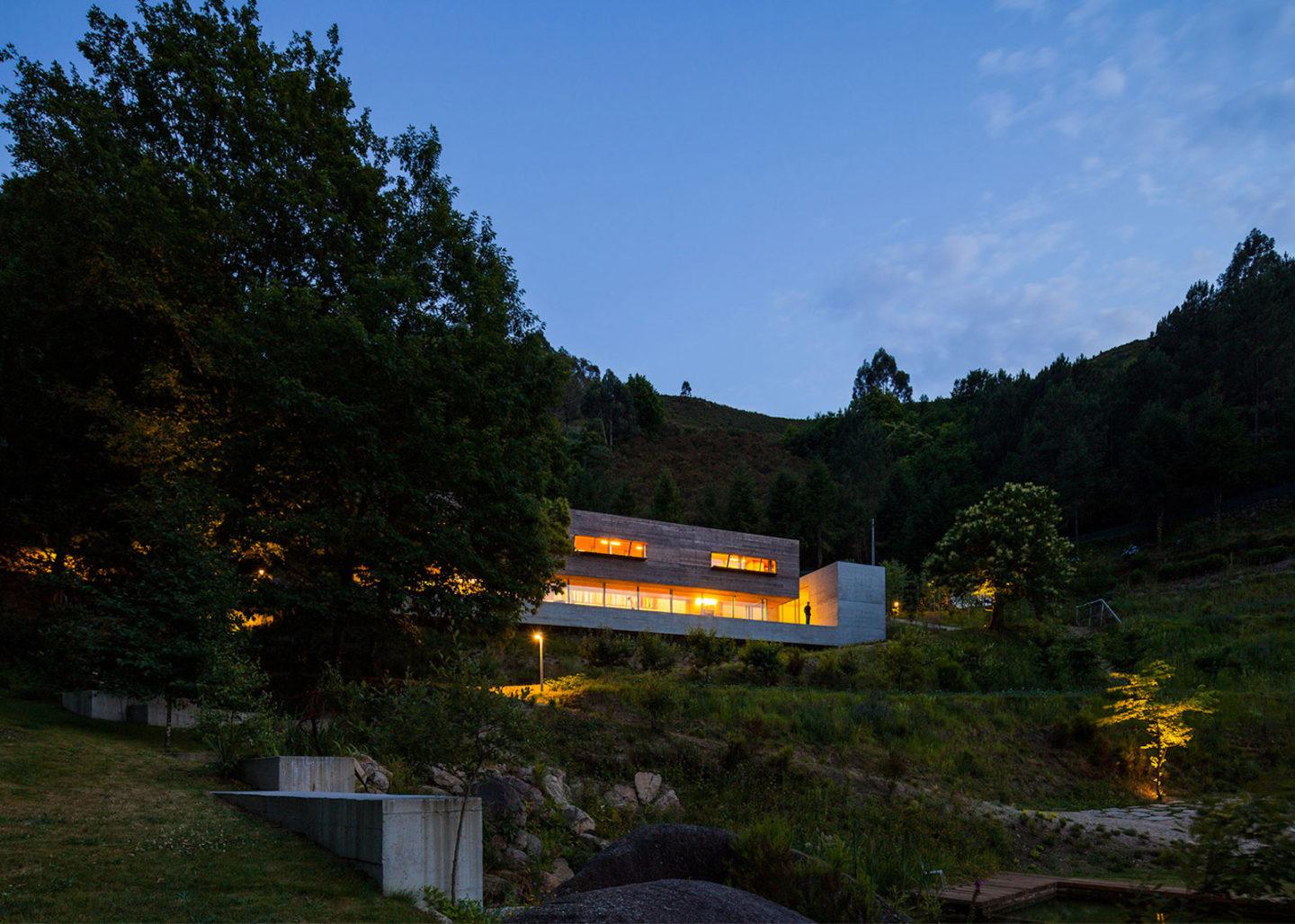 All images by Carvalho Araújo