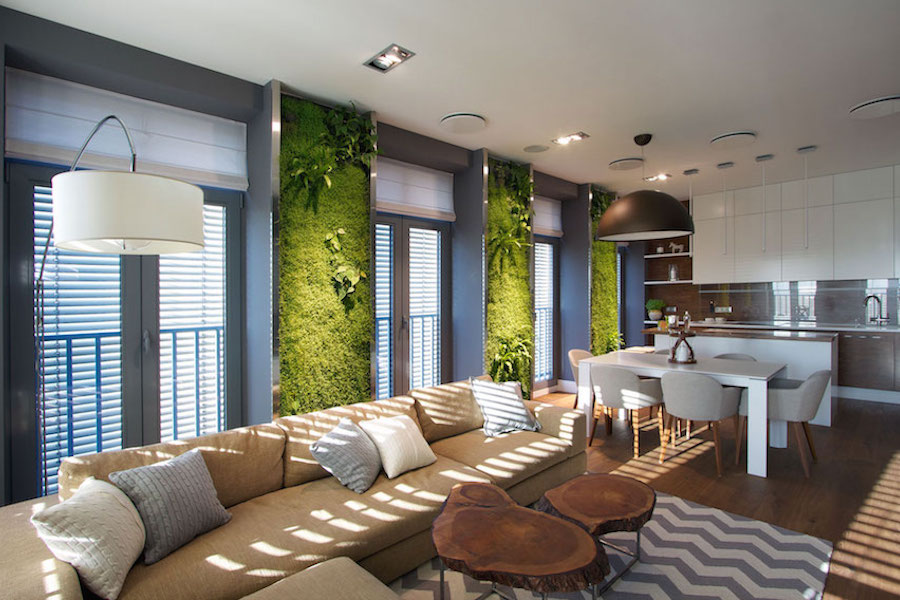 29 Apr

Urban Oasis: A City Apartment Is Revitalized With A Floor-To-Ceiling Vertical Garden

As long as you've got a blank wall or a bare fence that needs beautifying, you can tend edibles, annuals, even perennials and transform any space. One of our favorite vertical garden trends is the use of greenery in small living space. Bringing live plants into reduced, modern apartments has been a staple across many european metropoles.

Our featured project is an apartment designed by SVOYA Studio in Ukraine, a firm that is well known for their signature merging of urban nature. The modern look of this living space is beautifully enhanced by floor-to-ceiling greenery. Bright ferns and rich woods are gorgeously complemented by the glass and smooth finishes throughout, as well as the impressive views of the River Dnipro through the apartment's many windows. According to the designers, the most complex and interesting process was developing a panel system panels with a complete cycle of self-service. Wood, concrete panels and metal framing were used to achieve the look.
ANOTHER FAVORITE: Smarter Green: Respecting Nature for a Sustainable Lifestyle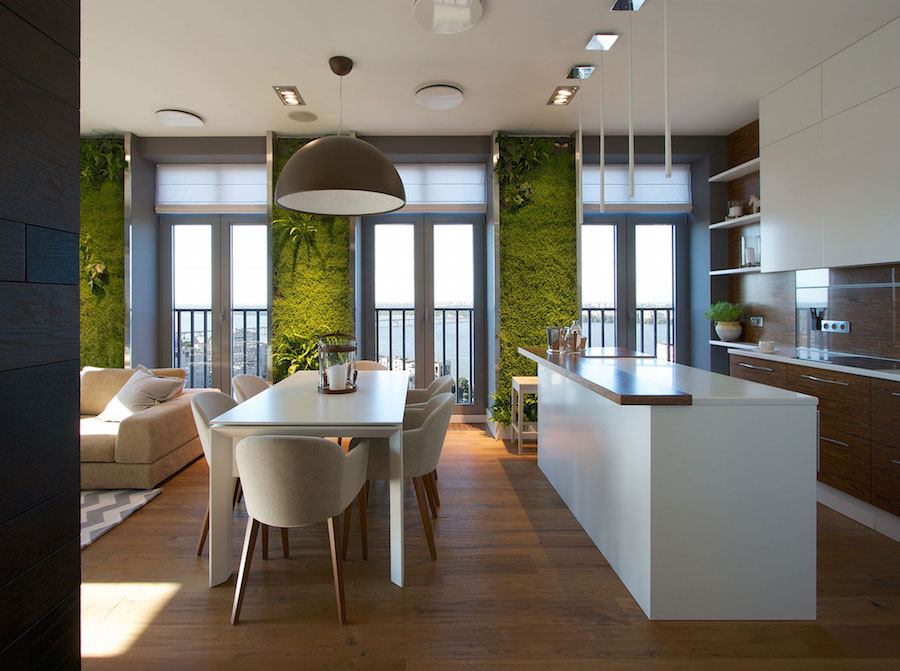 "The panoramic views of the apartment open to concrete and wonderful city views, and we wanted to connect the two spaces in a way that was unique and pleasing to the owners." The property is located is located in Dneprpetrovsk, with gorgeous sights of the Dnipro River. "We aimed to emphasize this feature and created a true oasis inside the apartment."
RECOMMENDED: Upward Green: A Closer Look at Vertical Gardens