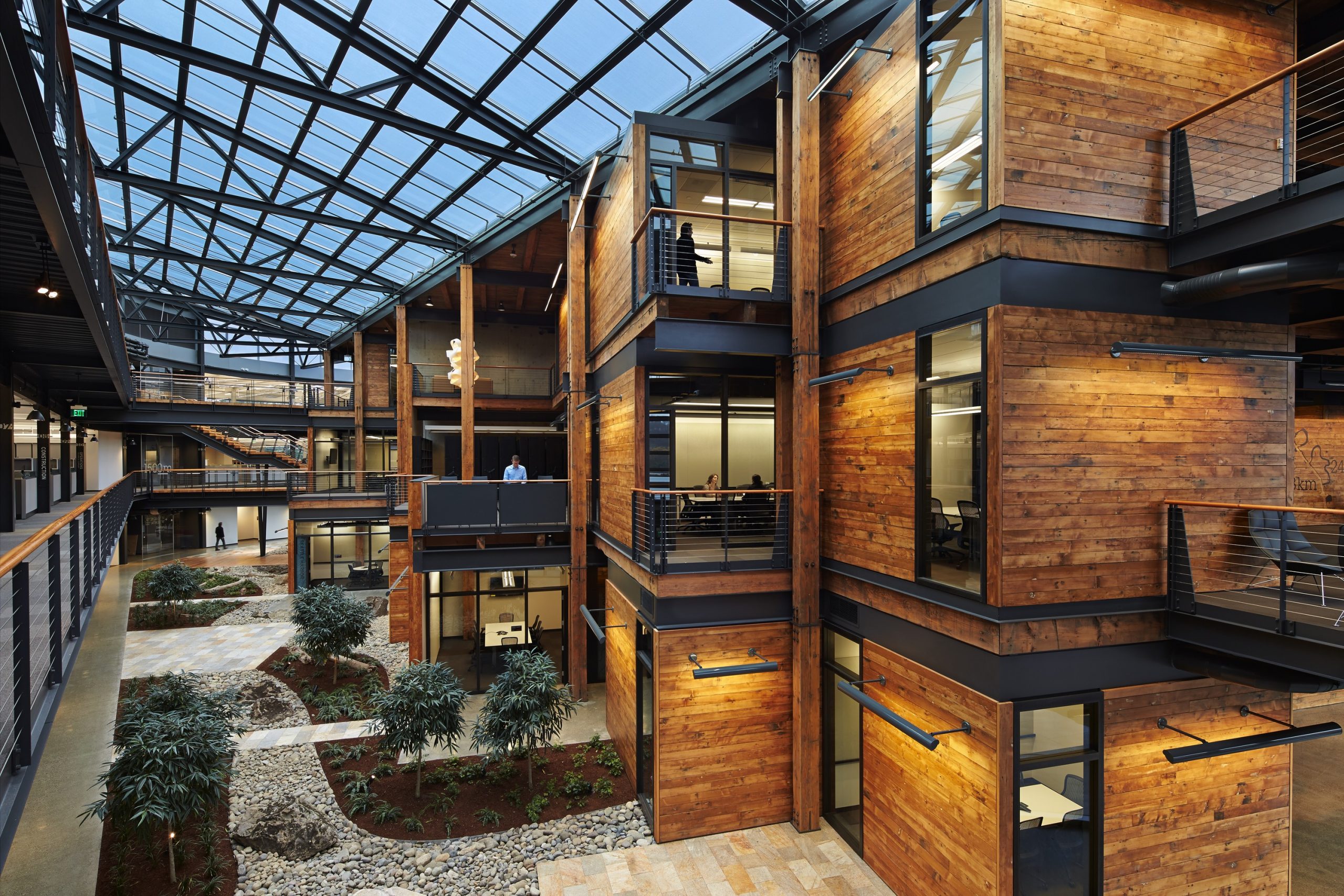 05 May

Micro to Macro, An Introduction to Resilient Design Strategies

Resiliency is not any single solution, concept, or perspective. Resiliency is a multifaceted lens that balances proactivity and reactivity to inform solutions to disruptions. Resilient Design is taking that lens and using it to rethink the built environment. In this brief introduction, we discuss some practical elements that begin to provide that strategic perspective. Of course, as every project is different, but t his primer will help shed some light on

Achieving Resilience at the Building Scale
Design and construct (or renovate) buildings to handle severe storms, flooding, wildfire, and other impacts that are expected to result from a warming climate.
Locate critical systems to withstand flooding and extreme weather events.
Model design solutions based on future climatic conditions as much as possible, rather than relying on past data.
Create buildings that will maintain livable conditions in the event of extended loss of power or heating fuel through energy load reductions and reliance on passive heating and cooling strategies (passive survivability).
Create durable buildings using such features as rainscreen details, windows that can withstand hurricane winds, and interior finish materials that can dry out if they get wet and not require replacement.
Create beautiful buildings that will be loved and maintained.
Reduce dependence on complex building controls and systems. Provide manual overrides in case of malfunction or temporary power outages.
Optimize the use of on-site renewable energy.
Carry out water conservation practices and rely on annually replenished water resources, including, potentially, harvested rainwater, as the primary or back-up water supply.
Provide redundant water supplies or water storage for use during emergencies. For deep-well pumps, provide either stand-alone solar electricity or hand pumping options where possible. Where there is no option for on-site water, consider water storage that can gravity-feed to the building.
Consider an option for human waste disposal in the event of a non-operating municipal wastewater system. This could include composting toilets and waterless urinals.
Use locally available products and skill-sets.
Specify products and materials that will not off-gas or leach hazardous substances in the event of flooding or fire damage.
Rely on vernacular design practices that were prevalent before the advent of air conditioning and central heating. Combine these design strategies with modern materials to optimize a resilient design.
Provide redundant electric systems with at least minimal back-up power capacity, such as a fuel-fired electric generator (with adequate fuel storage) or a solar-electric system with islanding capability.
Maintain on-premises, non-perishable food supply that could provide residents with adequate staples for a 3-to 6-month period. Non-perishable foods include canned goods; dehydrated foods (dried fruits, vegetables, meats in sealed bags); dried beans, grains, and rice; flours and cornmeal; salt; and vegetable oils. Some such foods may be stored in a freezer for long shelf-life, but they will remain relatively durable out of a freezer. Most foods should be stored in sealed glass jars for protection against insects and rodents.
Achieving Resilience at the Community Scale
Build or facilitate social structures that strengthen the fabric of the community. This could include community gathering places, dog parks where residents get to know their neighbors, central mailbox locations, and community bulletin-boards with rideshare notices and other postings. The Japanese "Koban" may provide a useful model.
Design communities to minimize dependency on transportation fuels sourced from far away; provide for human-powered transportation options to access key services.
Deliver food security through reliance on local or regional food systems and strategies for long-term, low-energy food storage. Work to achieve the potential for 50% reliance on local food production, as follows: within 10 miles of communities up to 10,000 residents; within 25 miles of communities from 10,000 to 100,000 residents; within 50 miles of cities from 100,000 to 1 million residents; and within 100 miles of cities larger than 1 million residents.
Design vegetated roofs and rainwater bioswales to reduce the urban heat island effect and manage stormwater.
Design and build (or rebuild) physical infrastructure, such as culverts, storm sewers, roadways, and bridges, to handle increased stormwater flows.
Rely on natural, biological erosion-control solutions that will grow stronger over time.
Create community facilities (resilience hubs) that can serve as gathering places during emergencies and interruptions in services, and outfit such facilities with access to key services, including water, electricity for charging cell phones, etc. Such capabilities could be integrated into schools and other existing community facilities.
Work to ensure the resiliency of cell phone towers so that communications can be maintained during times of emergency. Educate residents about the benefits of texting rather than calling during emergencies to use less bandwidth.
Consider potential extreme weather events and climate change in determining locations of critical facilities and systems.
Foster strong community education programs that will build a greater understanding of energy, water, and other natural resource systems as well as the functioning of buildings and community infrastructure. Build such capacity into public education systems.
Achieving Resilience at the Regional and Ecosystem Scales
Adopt policies that recognize and value ecosystems services and protect or restore the capacity to rely on those services (e.g., water filtration, protective buffers at coastlines, natural erosion-control along streams and rivers, healthy forests that purify and replenish air).
Maintain and protect aquifers—prohibit withdrawals that exceed recharge on an annual basis and provide strict regulations to protect against contamination.
Develop or strengthen regional transportation networks that can serve to transport not only people, but also food and other critical needs and that can function during times of emergency.
Develop regional, renewable power-generation systems to ensure a more stable, distributed electrical grid. Pursue community ownership of utility-scale renewable power systems to garner regional support, s has been done very successfully in Germany and Belgium with energy co-ops.
Work to achieve a more diverse regional economy.
Foster greater reliance on regionally manufactured goods, perhaps through preferential sales tax strategies or other incentives.