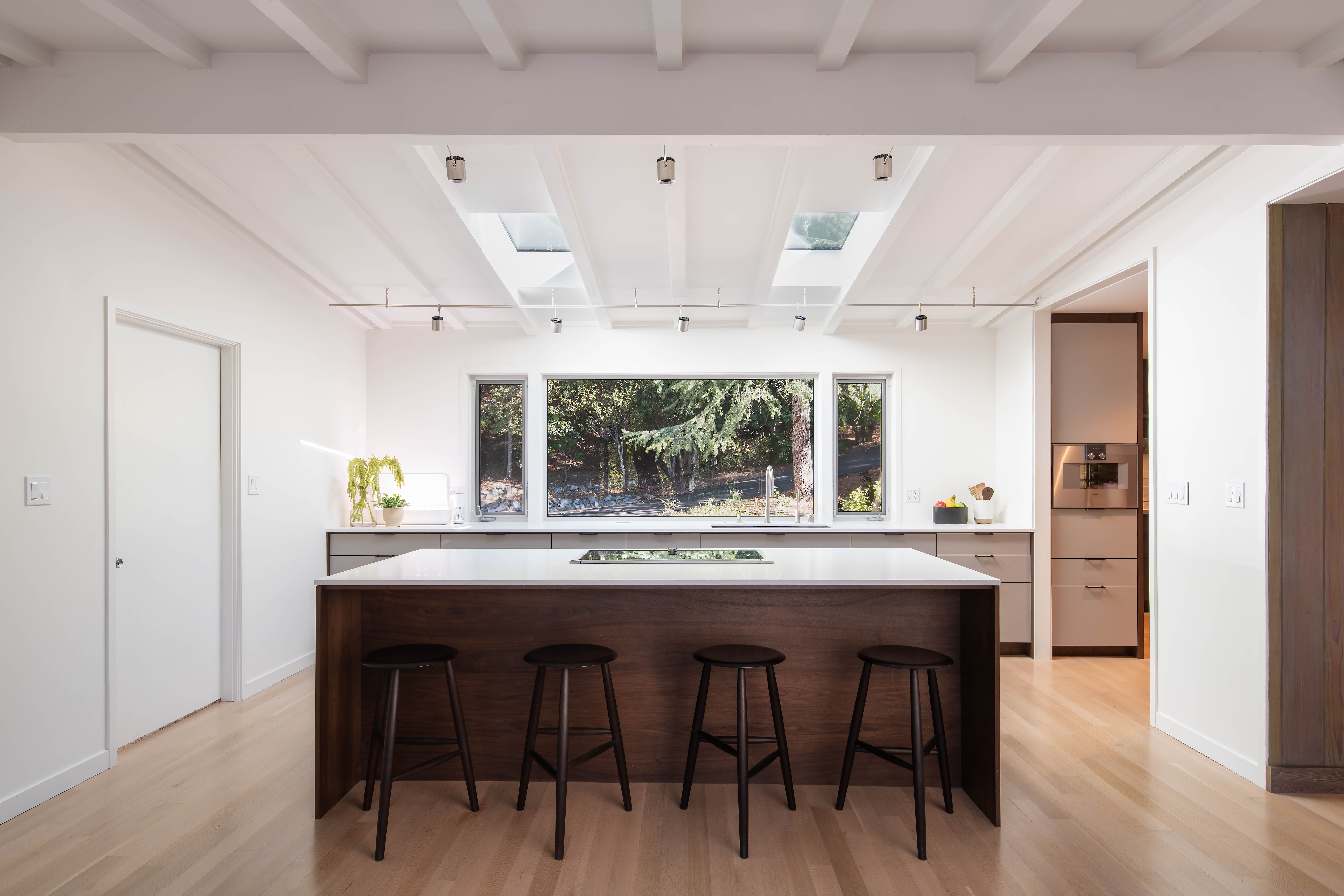 22 Dec

An "Airy" Indoor Modern Remodel in California

IDF was drawn to this delightful renovation by Klopf Architecture of San Francisco. Preserving the original contemporary, mid-century style of the home while also accommodating a family of varying ages was a crucial requisite for the design firm. The four bedroom and three-bathroom home turns into a much brighter and open living space, ideal for its owners. How was this achieved?

Some of the challenges laid in a very poorly lit kitchen, tight bathrooms, and a lack of natural cohesion between the kitchen, dining, and family room. With some calculated thought into the home, the kitchen was expanded into the dining area, converting part of the original kitchen area into a butler's pantry. New larger windows and two skylights made this new open area and kitchen space much brighter, spacious, and airy.  Functionality was enhanced in the space by new custom cabinetry for the kitchen and butler's pantry.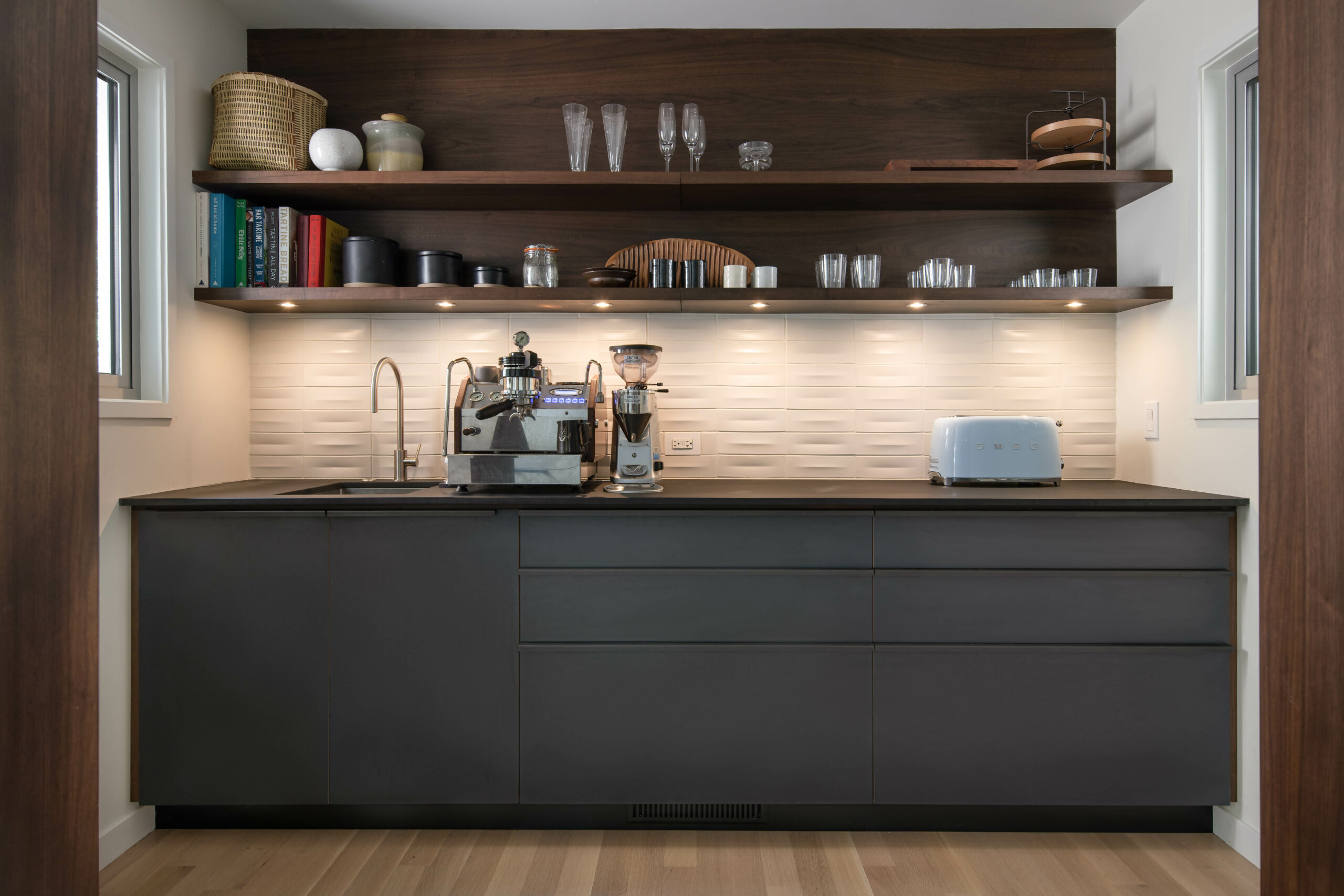 In addition, by removing a wall that separated the kitchen and dining room and widening the opening that transitioned the dining room to the living area, a more open and organic flow between the spaces was achieved. Oak flooring throughout the home was installed, which improved the movement between the new open spaces that were created. To still retain the nuances of the original home, new redwood siding was installed in the entry foyer that matched the family room's original siding.
To upgrade the bathrooms from their dark and cramped feel, larger windows, modern fixtures, and new tiles were installed. As with the custom cabinetry in the kitchen, the bathrooms were also interweaved with the design aesthetic of its own custom vanities. With these adjustments, the family has a nest they can feel is open, airy, bright and allows for easy transition throughout their spaces. A true delight in the city of Lafeyette, California.