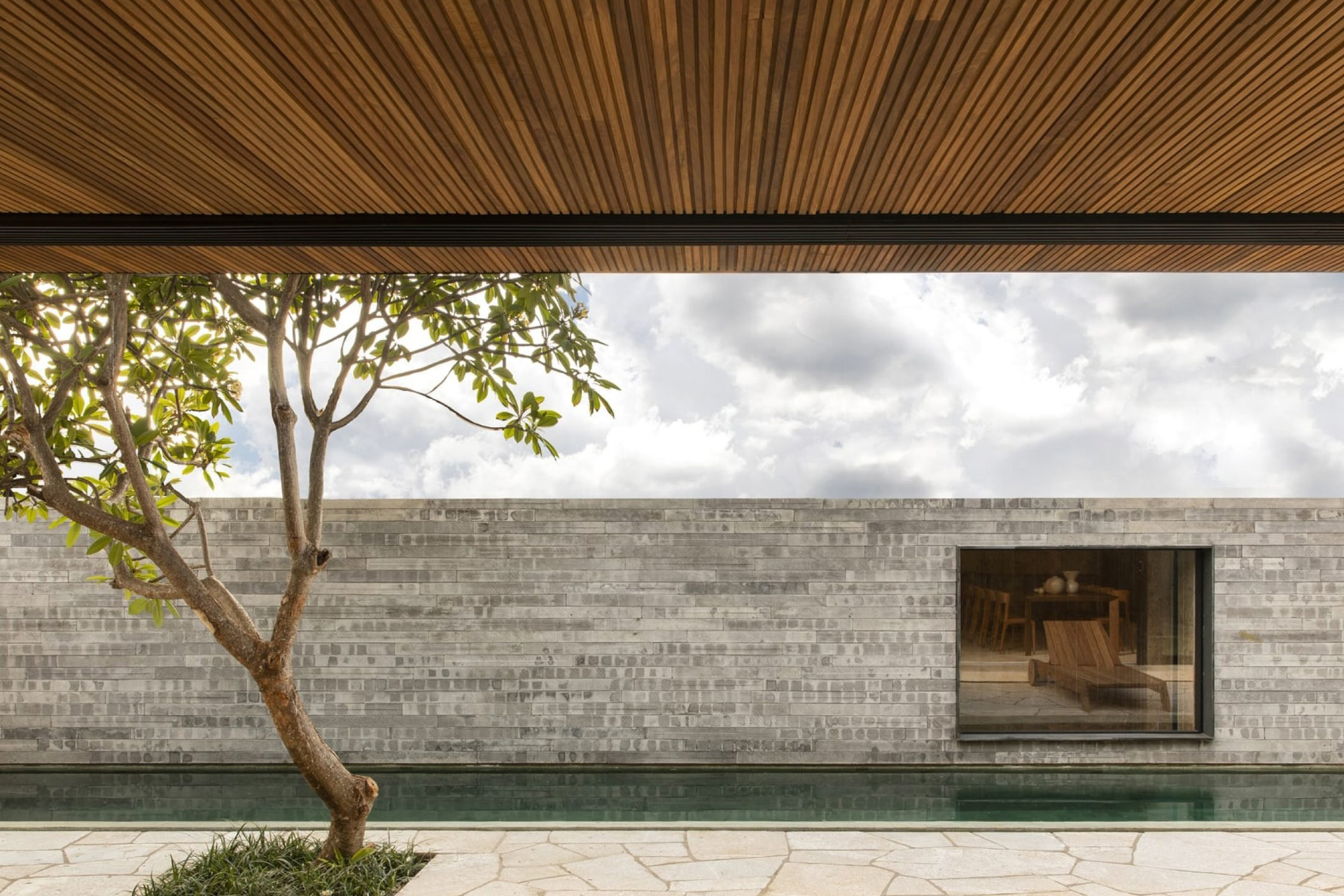 19 Oct

A Villa Full of Texture and Light by mf+arquitetos

For our editors, an escape to nature is always welcome, and it's with great pleasure that we present a breathtaking iteration of nature's resources in this vacation home by Brazilian firm mf+arquitetos. Casa Q04L63 is a sophisticated dwelling that celebrates warm natural materials like timber and lush greenery, against the coolness of stone, travertine, and granite.

Located in Rifaina, in the Brazilian city of São Paulo, the sculptural home belongs to a family of five who come for weekend retreats and special escapes. Embracing modernism, horizontal planes are a trademark of the home—with its timber-lined walls and ceiling, elongated kitchen island bench, and rectilinear swimming pool that is backdropped by a horizontal gray stone wall.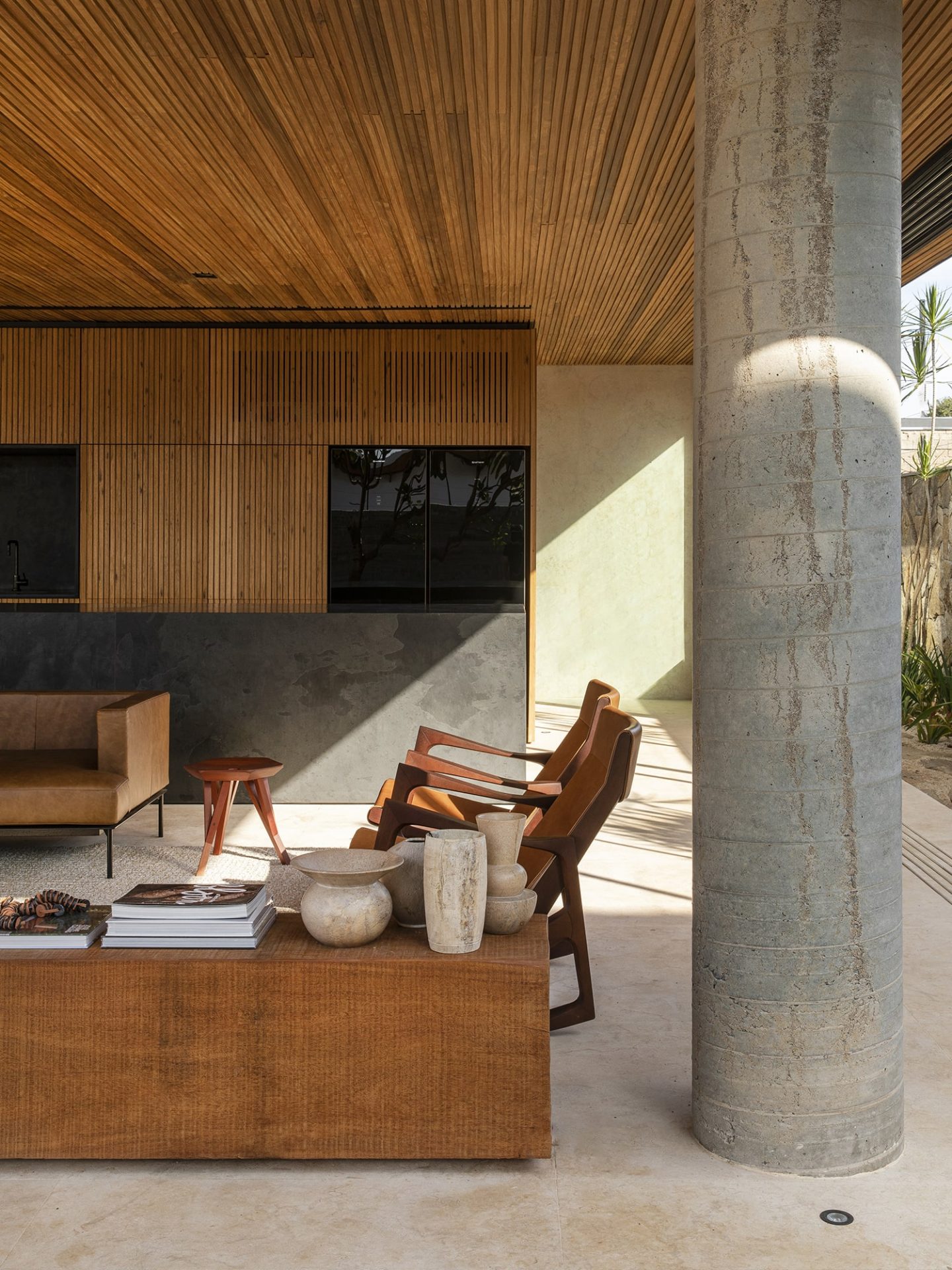 The stunning home welcomes the surrounding environment into its fold; through many architectural gestures that bring light, texture, and plant life inside. Its timeless aesthetic was achieved through a material palette that came together seamlessly: flooring made from sandy travertine Egyptian marble, bathroom and countertop surfaces constructed from black slate and rusty granite, and concrete slabs and stones covering the pool area, all held together by beautiful panels of slatted wood.
"All these compositions, combined with a simple and functional volumetric, provide an experience of great comfort, welcome, and practicality for everyone who visits the house."
mf+arquitetos stands out for its contemporary style, always proposing a project concept that seeks to integrate the interior with the exterior, combined with formal purity, straight lines, and the Brazilianness of materials that imprint a new concept of living.