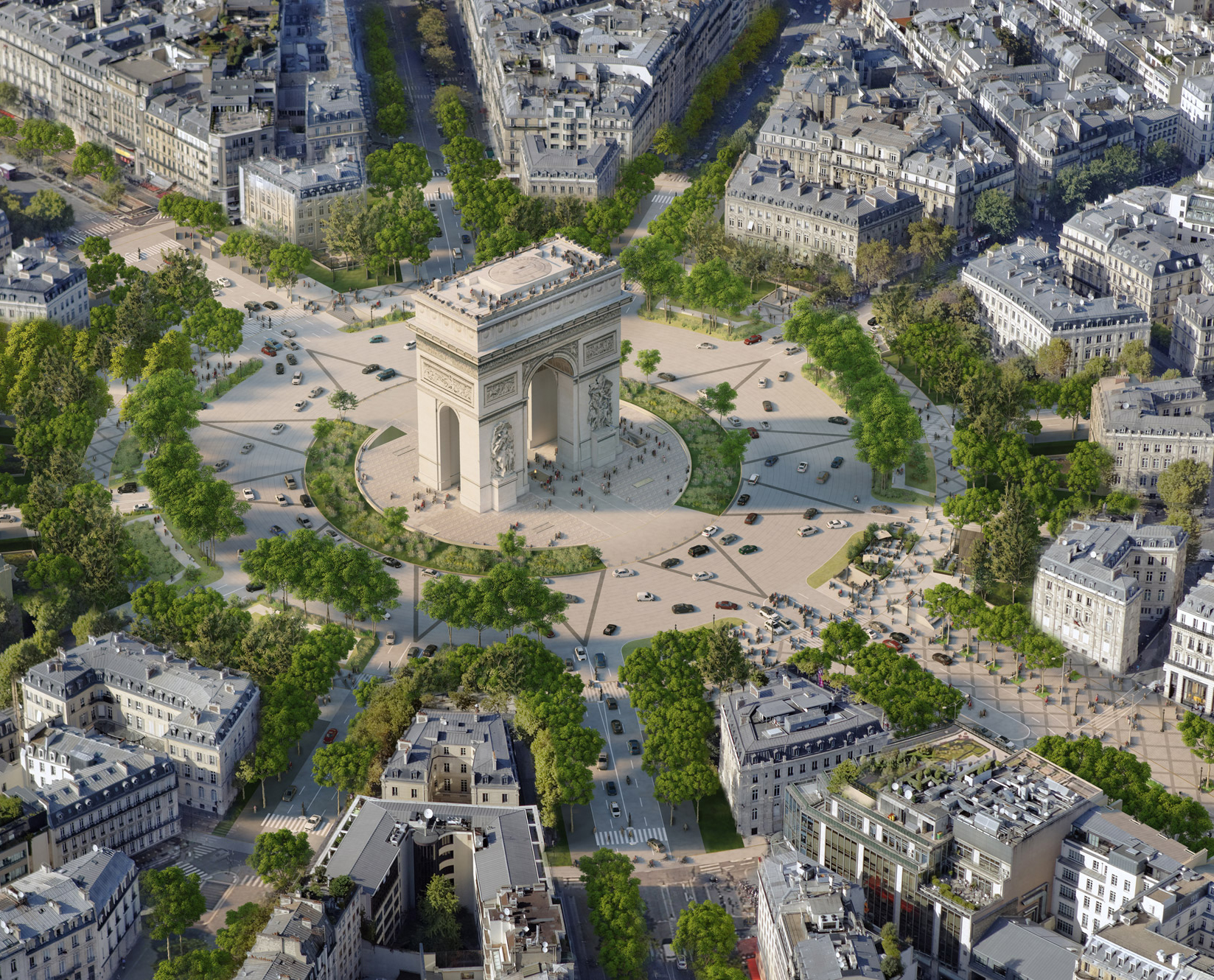 10 Jan

A Parisian Landmark is Getting a "Sustainable" Makeover

Anne Hidaglo, mayor of the city of Paris, France has announced the city's plans of transforming the emblematic Champs-Élysées avenue into what she is referring to as "an extraordinary garden." The entire project is expected to be completed by 2030 and centers on making this highly transited area into a pedestrian-friendly public space.

French studio PAC-STREAM, who include in their vision that architecture is a profession to reinvent, is certainly up to the task of being selected to design and create what the concept will look like. The proposal includes closing off half of the avenue's eight-lane highway to traffic and introducing clusters of greenery. Some of the tops objectives are to improve air quality along the 1.17 miles (1.9 kilometers) long road and make it more sustainable and welcoming as a public space.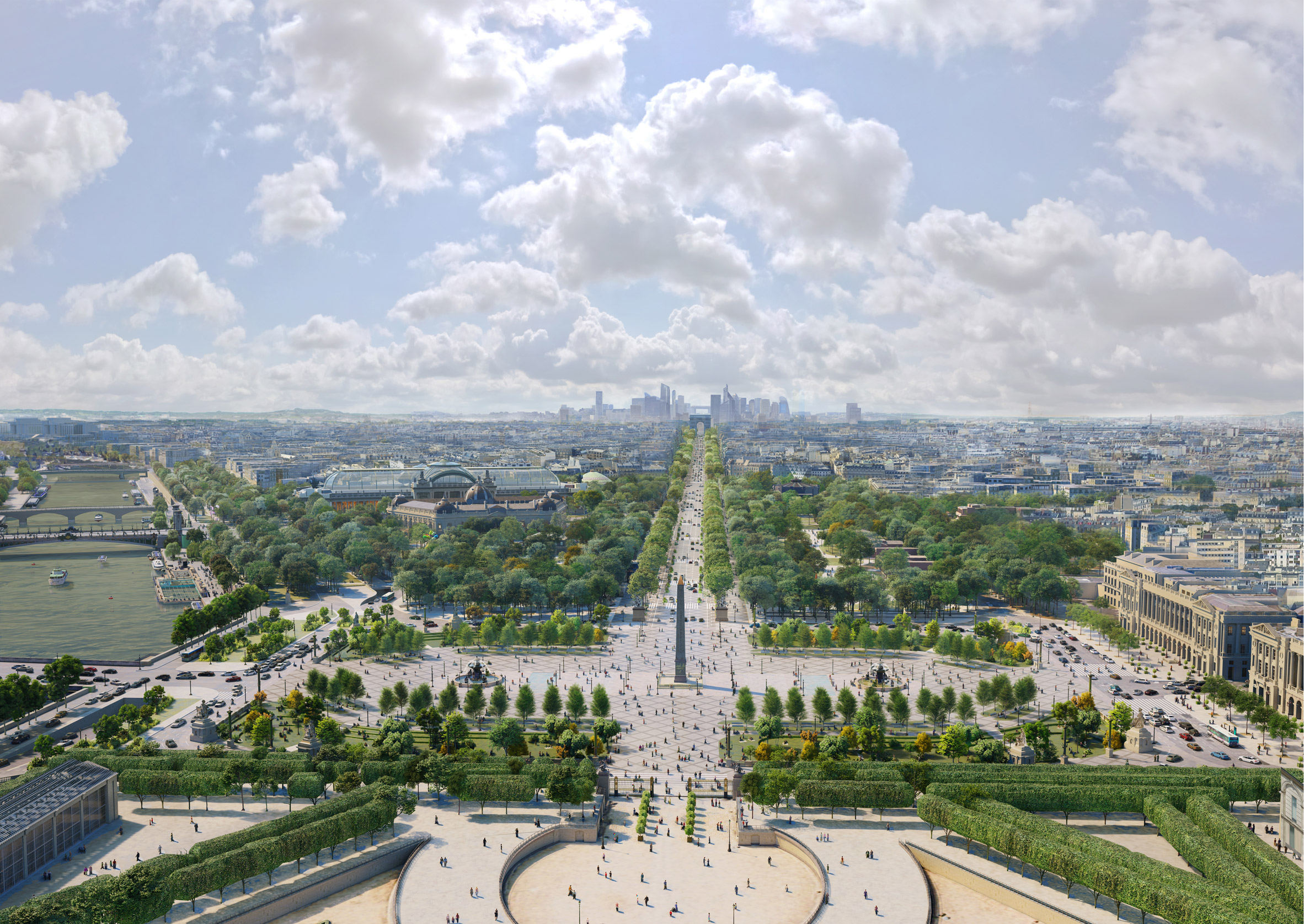 The historic Champs-Élysées was originally conceived by one of the greatest French landscape architect, André Le Nôtre, as an extension of the gardens at the Tuileries Palace back in 1667. Today, connecting the Arc de Triomphe with the Place de la Concorde, this avenue is a world-famous shopping district. Because of its popularity, the area is overcrowded with tourism and vehicles, leaving the locals out of their cherished city. PCA-STREAM states that an average of 3,000 vehicles transits the route every hour, contributing to nitrogen dioxide levels that are twice the limit set by the World Health Organization.
Champs-Élysées committee has been at the helm of campaigns aimed at redesigning the area and worked along with PCA-STREAM on the approved proposal. In addition to the proposed traffic adjustments, the design studio has also included the inception of low‐noise road surfacing, food kiosks, rows of trees, and "planted living rooms" for use as relaxation and meeting spaces. Included in the plans is also a revamp of the Place de la Concorde square with its connections to the Tuileries Garden and the Champs‐Élysées Gardens.
Paris has also announced plans for additional "urban forests" throughout historic sites within its boundaries. Some of these include the Place de l'Hotel de Ville and the Gare de Lyon, which are attempts to implement the improvement of the air quality and address climate change. Reflecting on these innovative decisions focused on sustainability, the Champs-Élysées committee commented, "the mythical avenue has lost its splendor over the past thirty years" and that its renovation will be "one of the flagship urban projects of this decade". PAC-STREAM adds its thoughts by stating "the Champs-Élysées district deserves to shine again as a demonstrator of a new approach to the city focused on nature and well-being, a more sustainable, inclusive and desirable city".