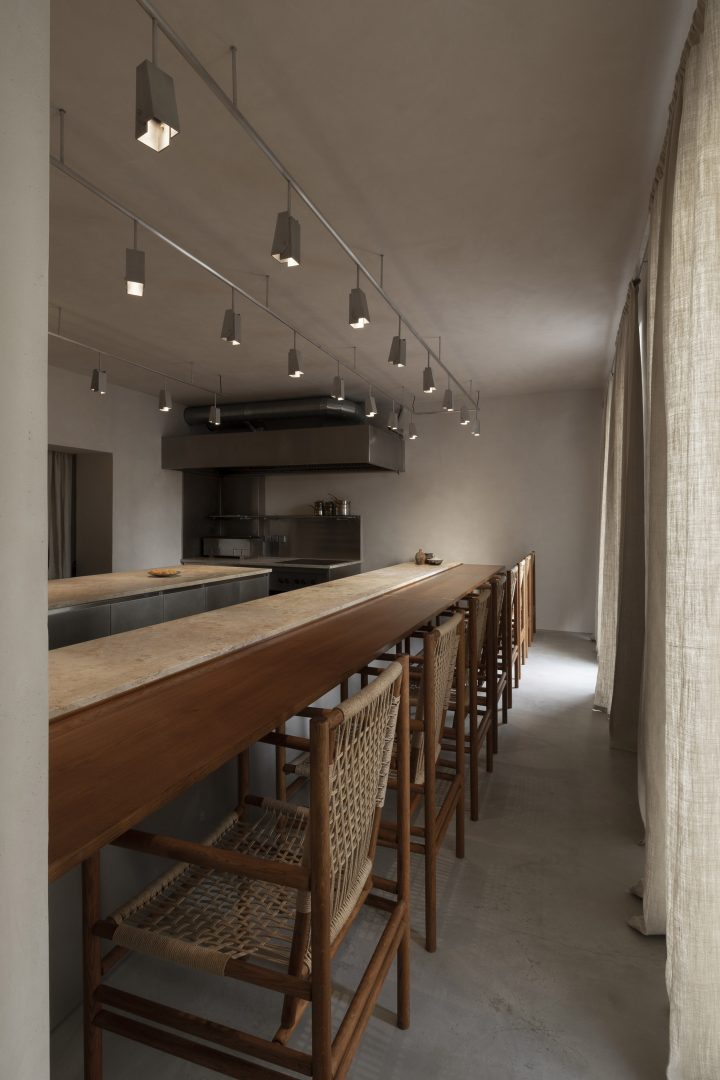 23 Dec

A Michelin-Starred Restaurant's Organic Nature

IDF takes you to Germany to visit the vibrant artistic community of Wedding in Berlin where you will find the exclusive, Michelin-starred restaurant 'ernst'. Focused on using the top local produce of the region during its ever-changing seasons, they highlight the people and work of the land. To accentuate and further enhance this organic experience, the Danish design studio Salem Charabi and Rasmus Stroyberg were selected by owner Dylan Watson-Brawn to refresh the interior design of this prized eatery.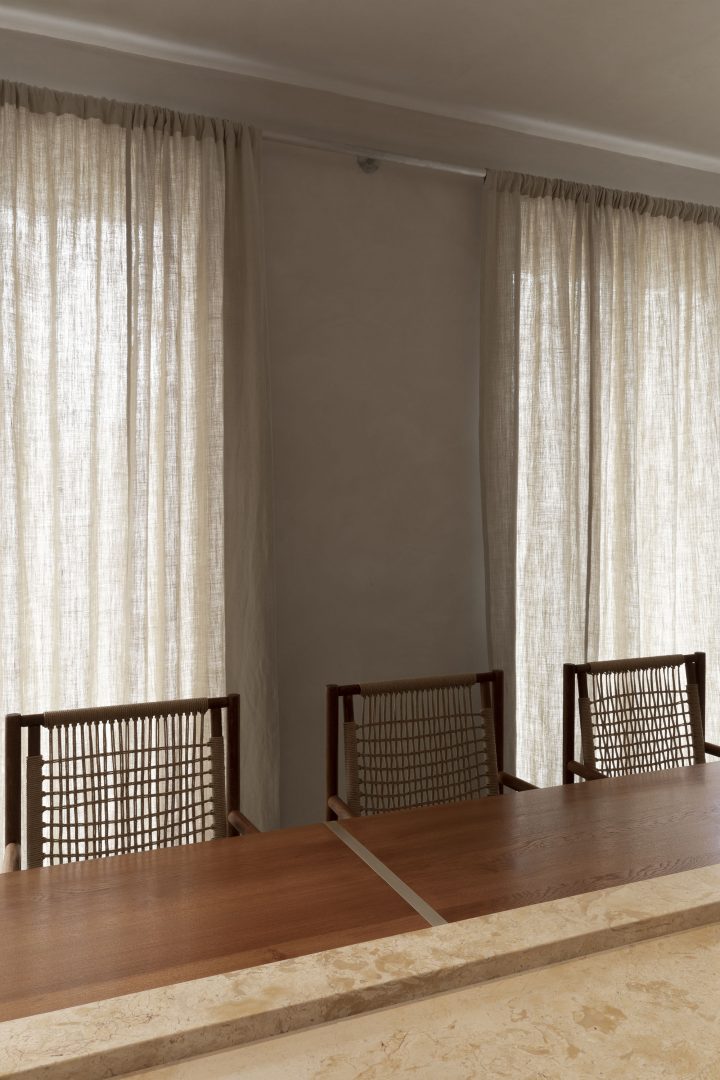 "The interior celebrates the careful approach to both sourcing and preparation of produce, by providing a quiet architectural scene, through meticulous attention to detail," the architects comment. To uphold this environment, a large quantity of the materials used in almost every niche of the interior space was sourced from around Berlin.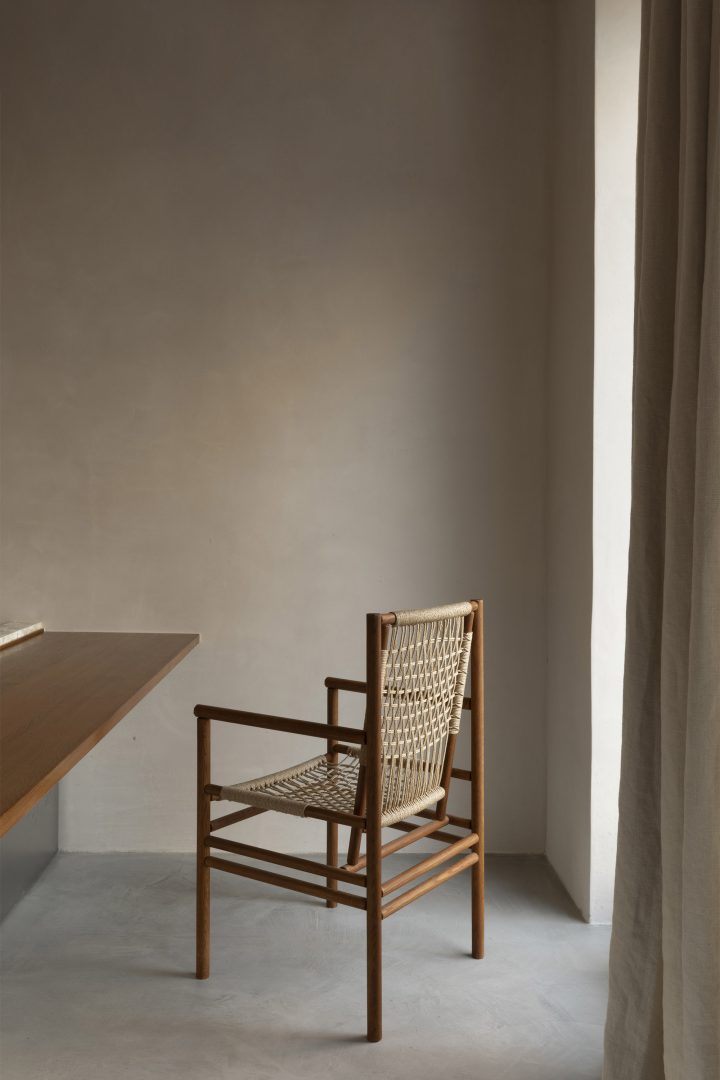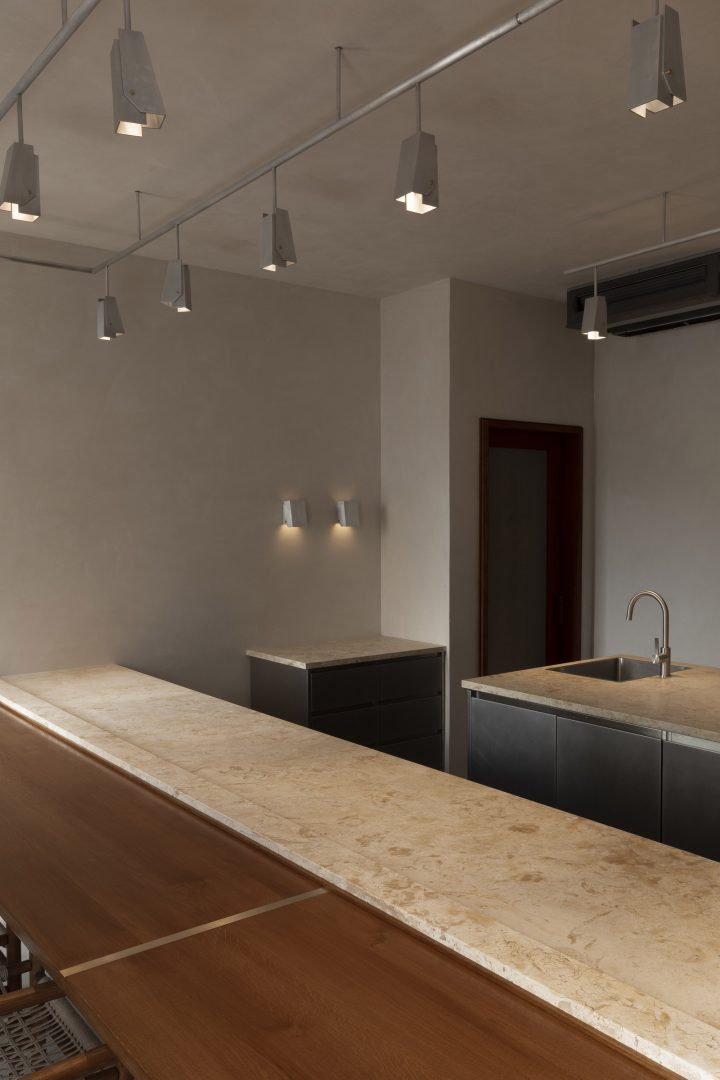 A fine earthy clay-plaster and masterfully punctuated hand-crafted aluminum wall lights dress up the hallway that leads guests to the small dining room. Before being seated, the designers created a sanctuary in between the entrance and dining area for guests to take a moment and breathe with a stone bench made from Bavarian limestone and a wardrobe for coats made from German oak wood, decorated with hand-carved handles. A long wooden counter serves as the one and only guest table; limestone delivered directly from a quarry in Bavaria is used throughout as countertops that gently divide the dining area from the cooking section. At the architects' workshop in Copenhagen, the eight elegant dining chairs were crafted and woven, then finished with a tea-like liquid made from the log's bark used to produce them. "The same technique was applied to all cabinetry throughout the restaurant, contrasting the subdued hue of the clay-plastered walls and heavy linen curtains," explain the architects. Hand-crafted design objects and refined textiles complement the space. This fusion of design and handmade detail brings together the organic, harmonious, and sophisticated nature of ernst.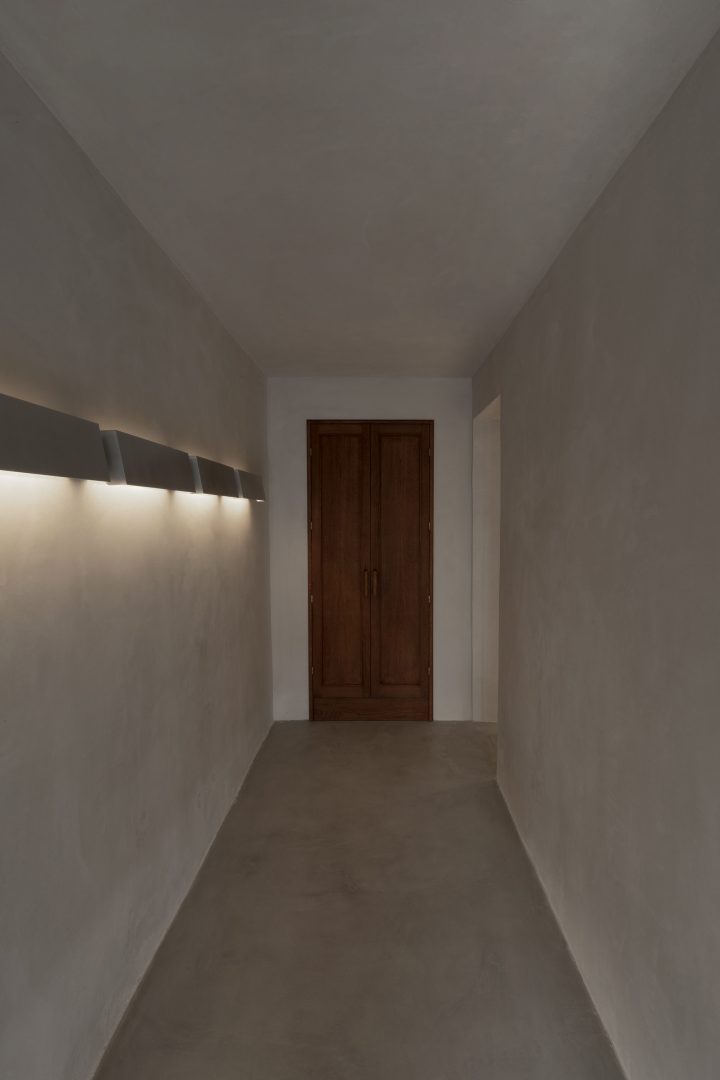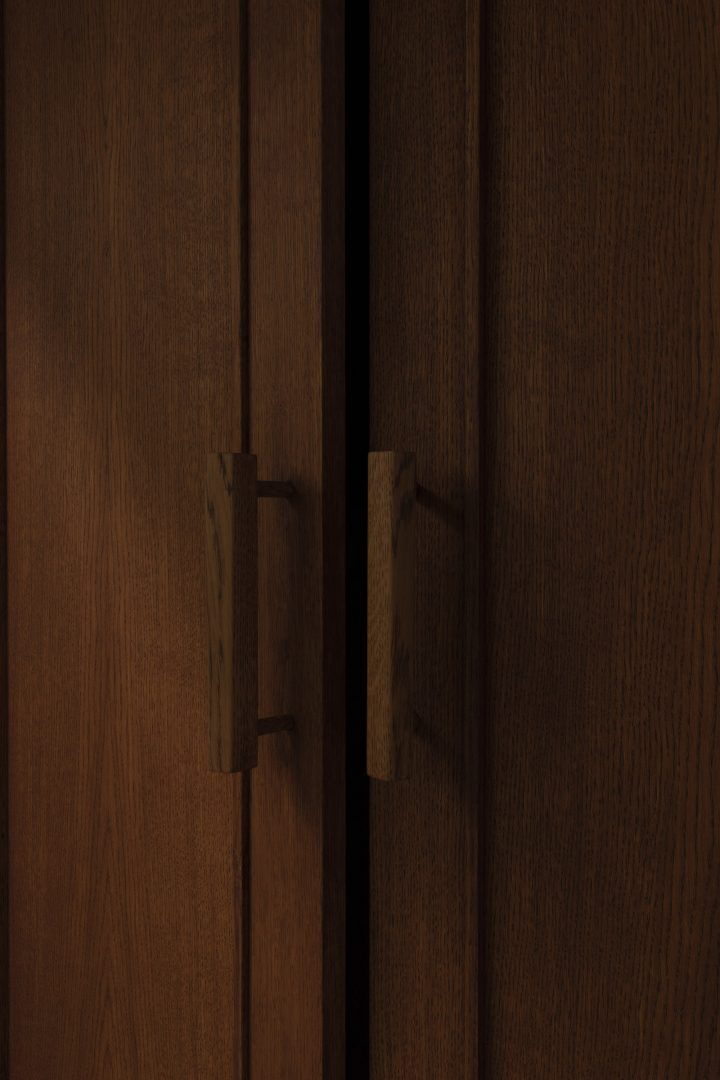 Photos by: Salem Charabi & Rasmus Stroyberg