29 Dec

A Delightful Butterfly-Shaped Residential Proposal

Butterflies have come to symbolize freedom, beauty, and change. The designers of 314 Architecture Studio certainly embraced not just the shape of a butterfly but what it represents in their recent residential proposal for the seaside suburb of Vouliagmeni in Athens, Greece. Capturing the organic curves of a butterfly's characteristic shape, the four-unit residential complex, which has both a top floor and a basement, is visually stunning.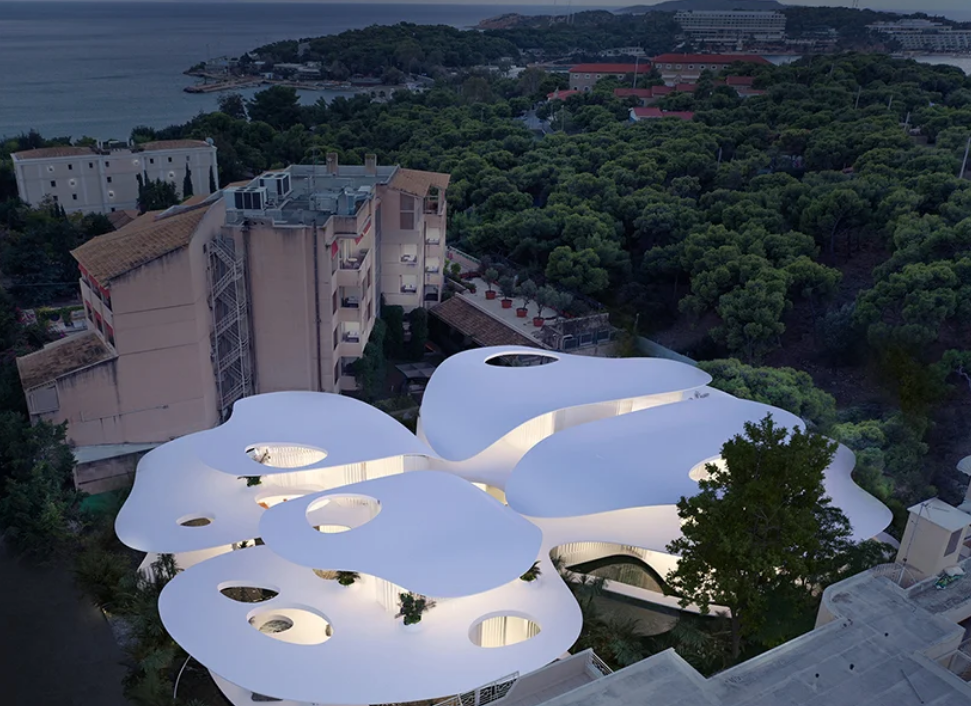 Drawing from the shape of a butterfly's outstretched wings, the architects imagined each level of the home extended toward the garden area. The "wings" volume allows the ground floor to enjoy the shade while creating an open terrace for the top floor where the resident can relish in their unrestricted view of the sea. An added feature is the privacy that is achieved by the winged levels having a slight bend.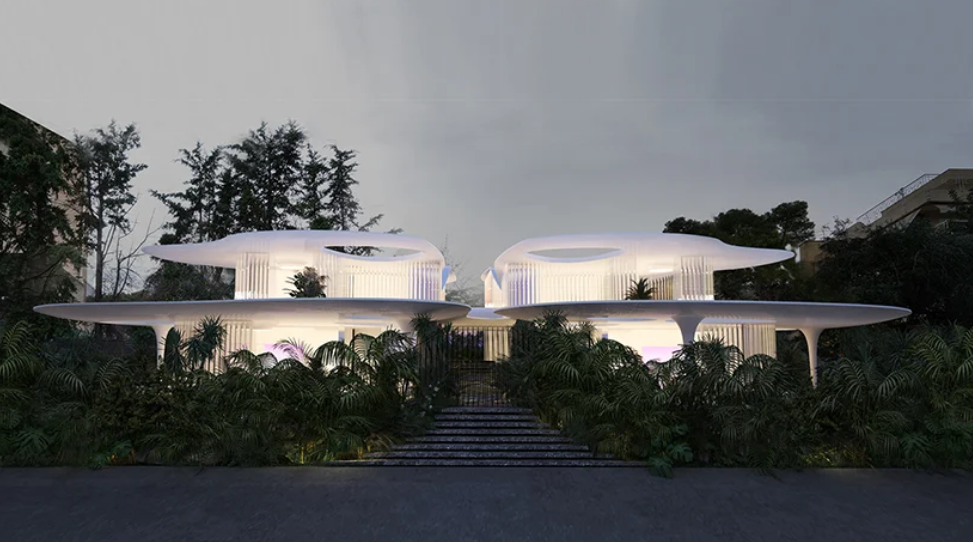 To absorb the greatest amount of natural light in the interior of the dwelling, solid walls are replaced with U-glass. This transparent effect connects the exterior with the interior, supporting the ease of freedom of a butterfly. The U-glass's textured surface adds an additional layer of privacy by keeping the occupants' movements blurred from the outside. Also, the glossy features of this material coupled with the white cement stucco of the walls, ceiling, and floor contribute to the dwelling, where the residents not only live in the space but interact with it. Placing rocks of varying sizes around the property, the studio added to the organic nature of the design while also being functional-hiding structural aspects, even serving as storage for additional glass panels.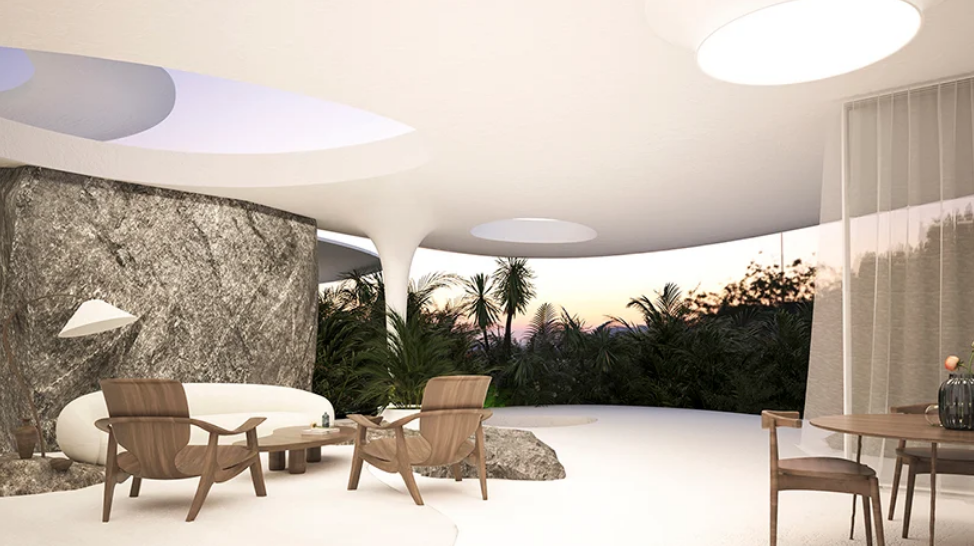 The butterfly design is brought to a sense of wholeness with the addition of artificial lakes and the beautiful green vegetation. The water's reflection just highlights the shape of the structure and allows the owners to complete the feeling of a peaceful retreat. This design is certainly beautiful, evolving, and free.