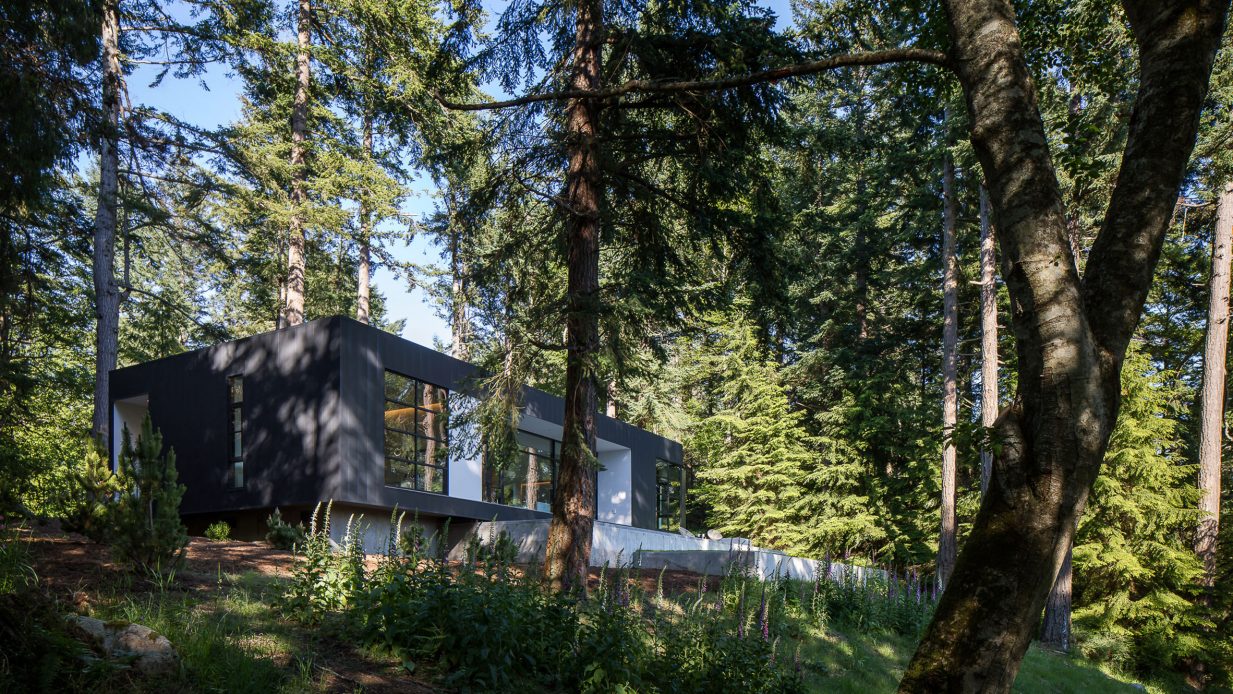 07 Sep

A Collector's Retreat Tucked in the Woods

Architecture studio Heliotrope Architects has created a holiday home for art gallery owners that is wrapped in dark metal, punctured with white stucco and large stretches of glass. Collector's Retreat is located on a forested site on Orcas Island, which lies just off the coast of northern Washington. It serves as a second home for a couple who owns a Los Angeles gallery that features the work of West Coast artists.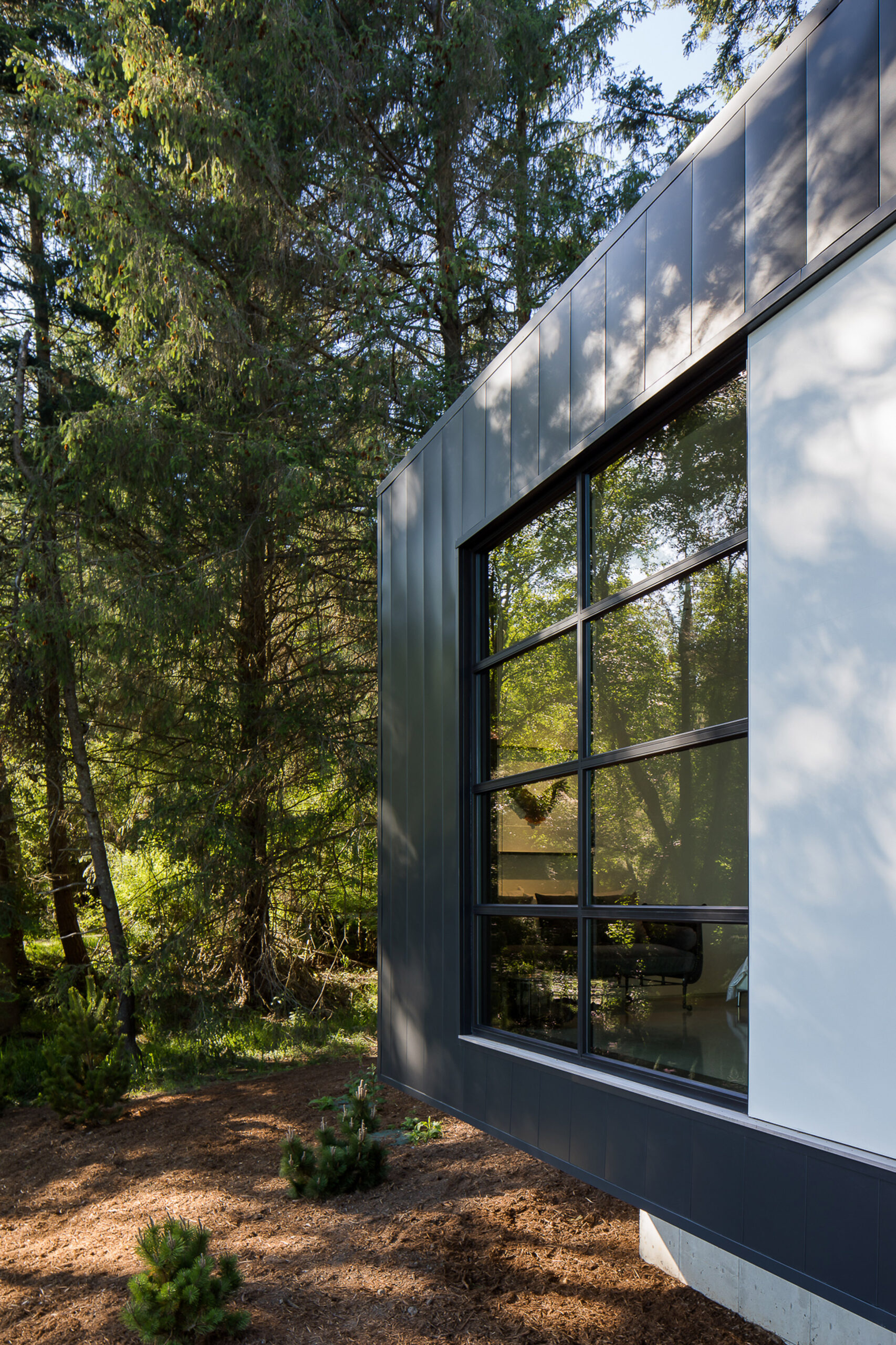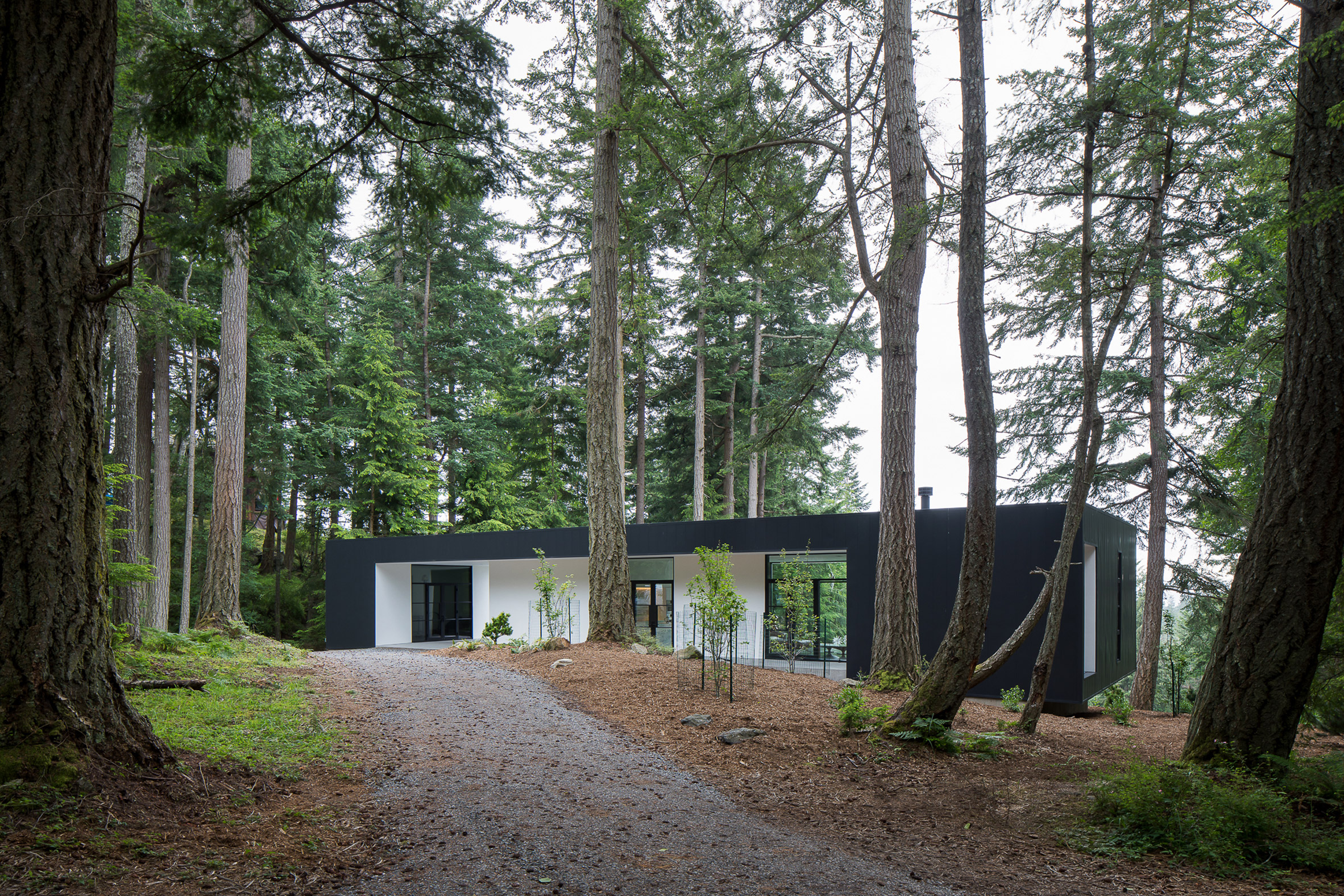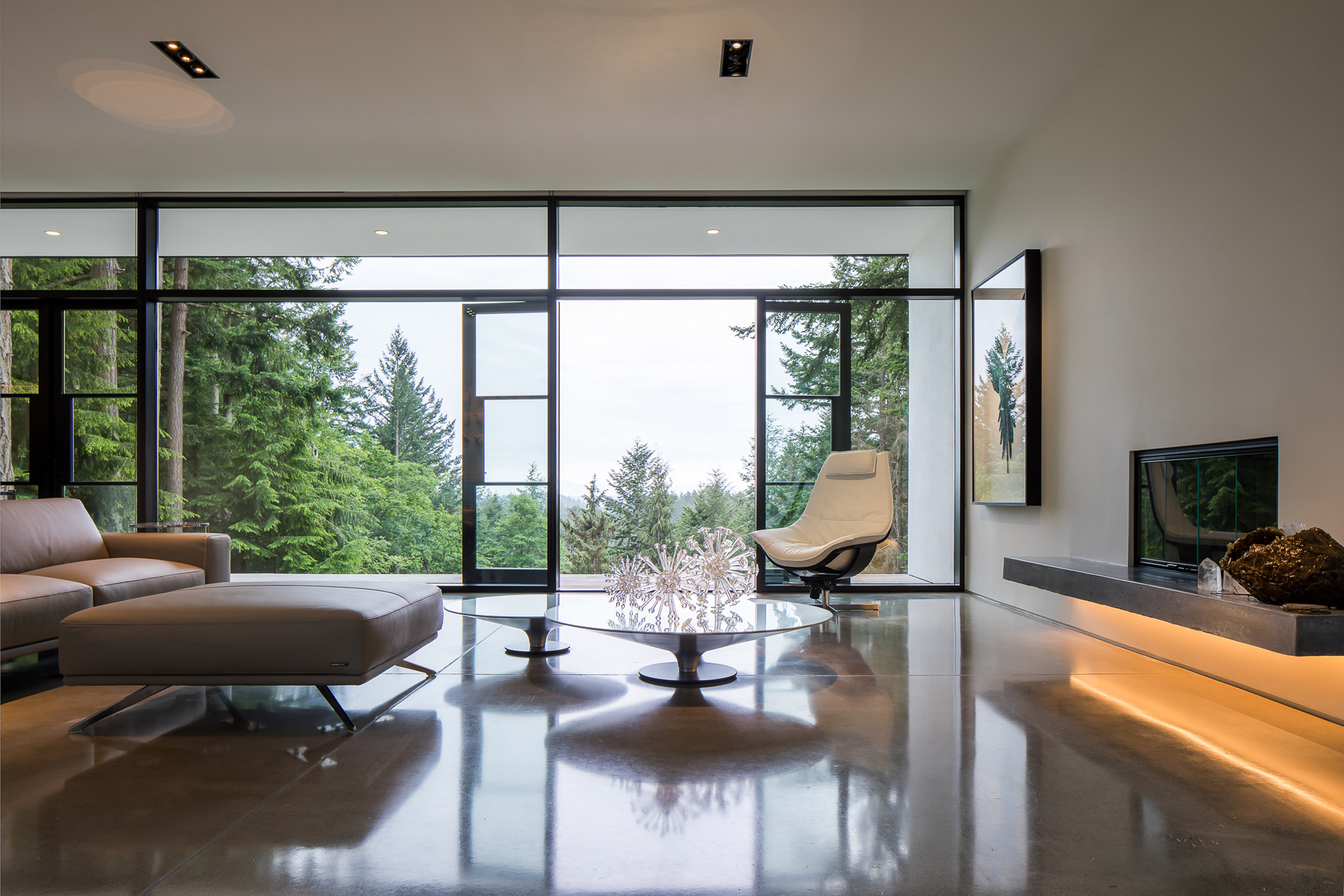 For their getaway retreat, the clients wanted a cabin that offered both expansive views and space for artwork. They turned to Heliotrope Architects, a firm with offices in Seattle and Portland. "They desired a retreat with the feel of a contemporary art gallery, with plenty of wall space to display a rotation of their collection while also capturing expansive views offered by the site," the studio said.
Envisioned as a "simple box,", the residence totals 1,600 square feet. The single-story dwelling encompasses a living area and two bedrooms, along with a covered carport adjoined to a studio/utility room. Exterior walls are wrapped in black metal panels and white stucco. Windows are framed in black-painted wood to help minimize their visual impact.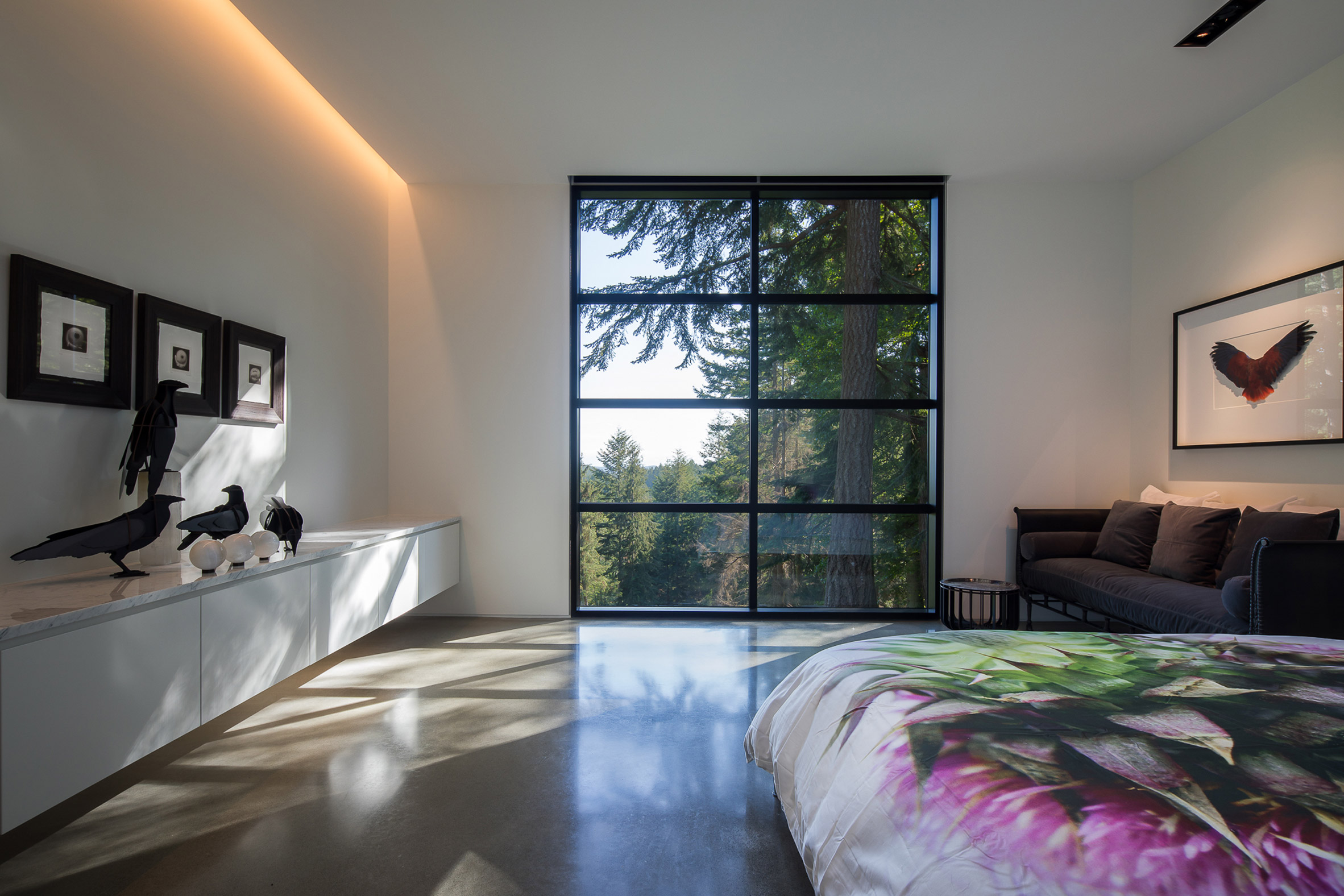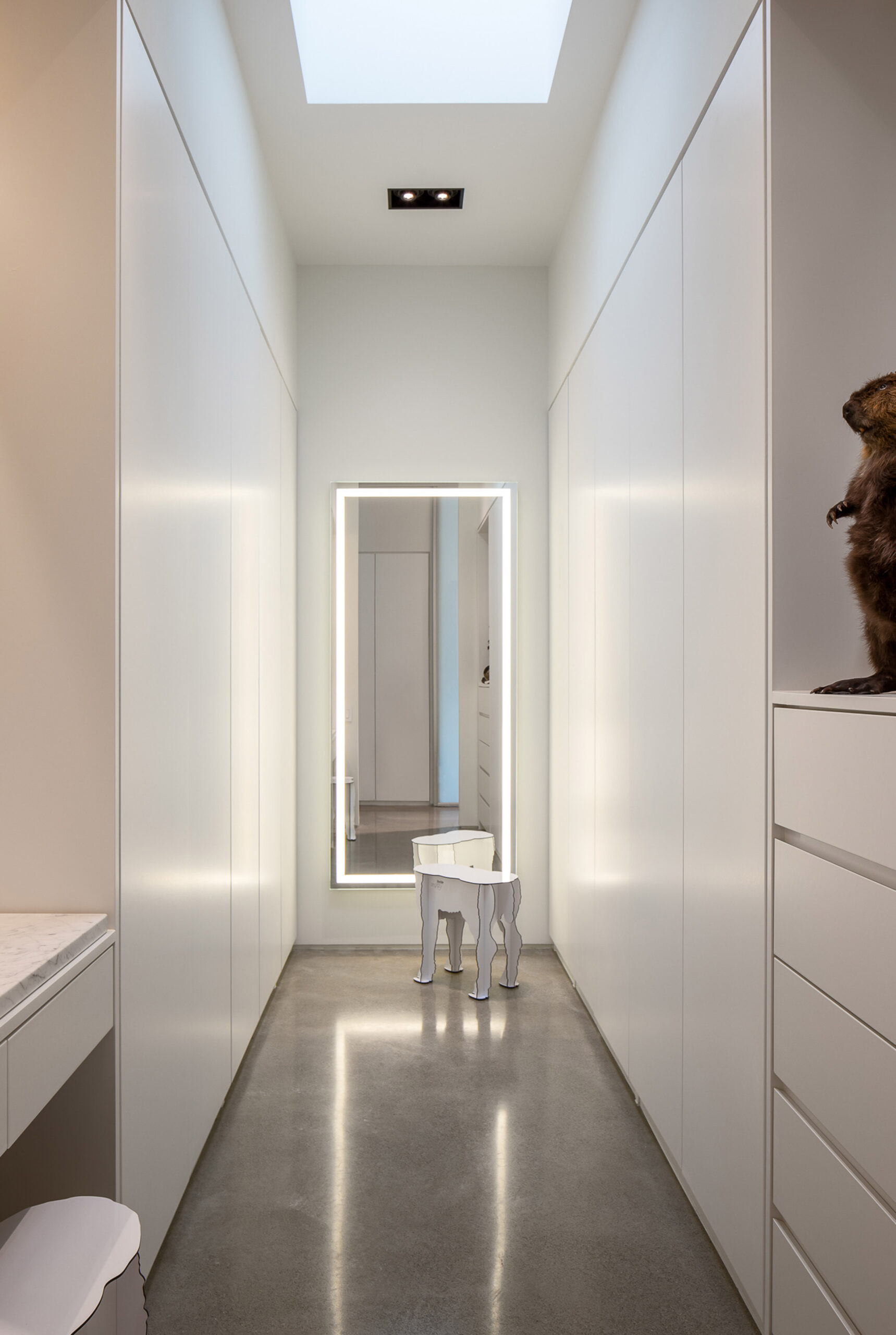 Inside, the team used grey concrete and light-toned finishes such as Carrera marble. A need to be cost-effectively informed the architect's selection of materials – and their design overall. "A tight budget was managed through efficient design, simple detailing, and liberal use of IKEA cabinetry," the studio said.
Inside, the dwelling contains an open-plan public area and two bedroom suites – one for the couple, and one for their grown daughter. Floor-to-ceiling glass provides sweeping vistas of the lush, wooded landscape.
"The main living space is flanked on either side by the bedroom suites, focusing views in an axial manner toward the water and the wetland forest," the studio said. Rooms are adorned with streamlined furnishings and contemporary artwork. In the great room, glazed doors open onto a concrete terrace with a fit pit, which "serves as the primary focus for summer leisure."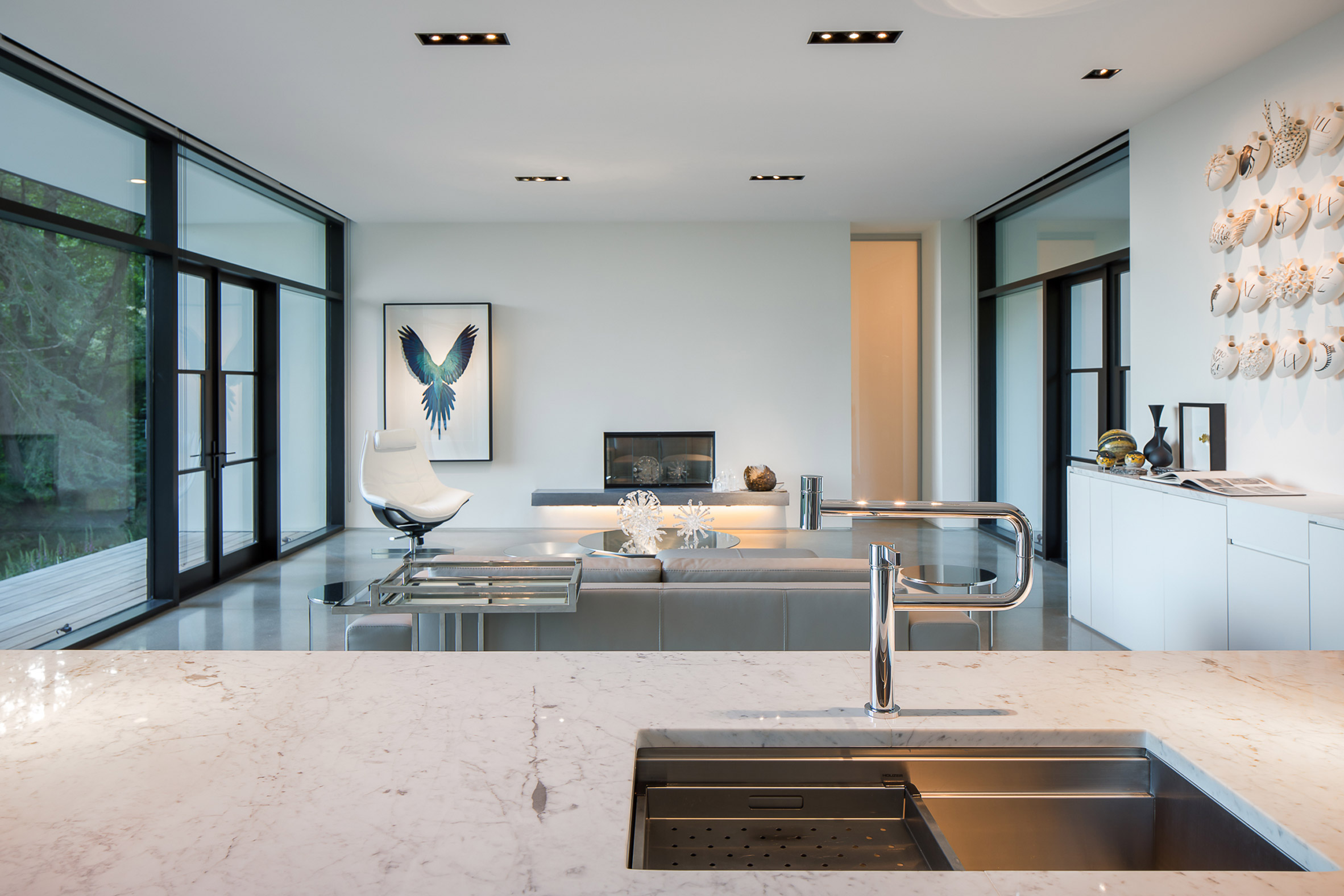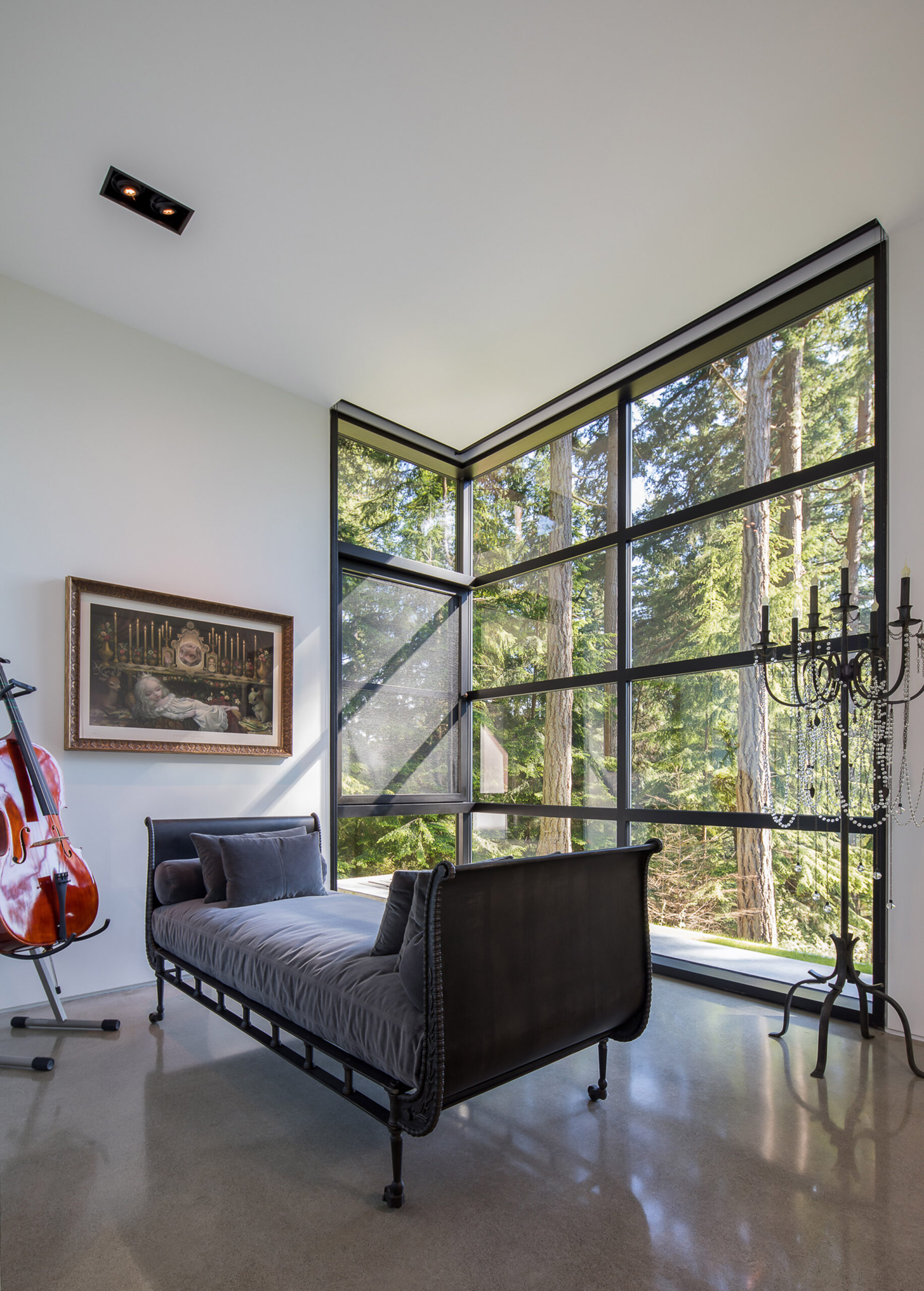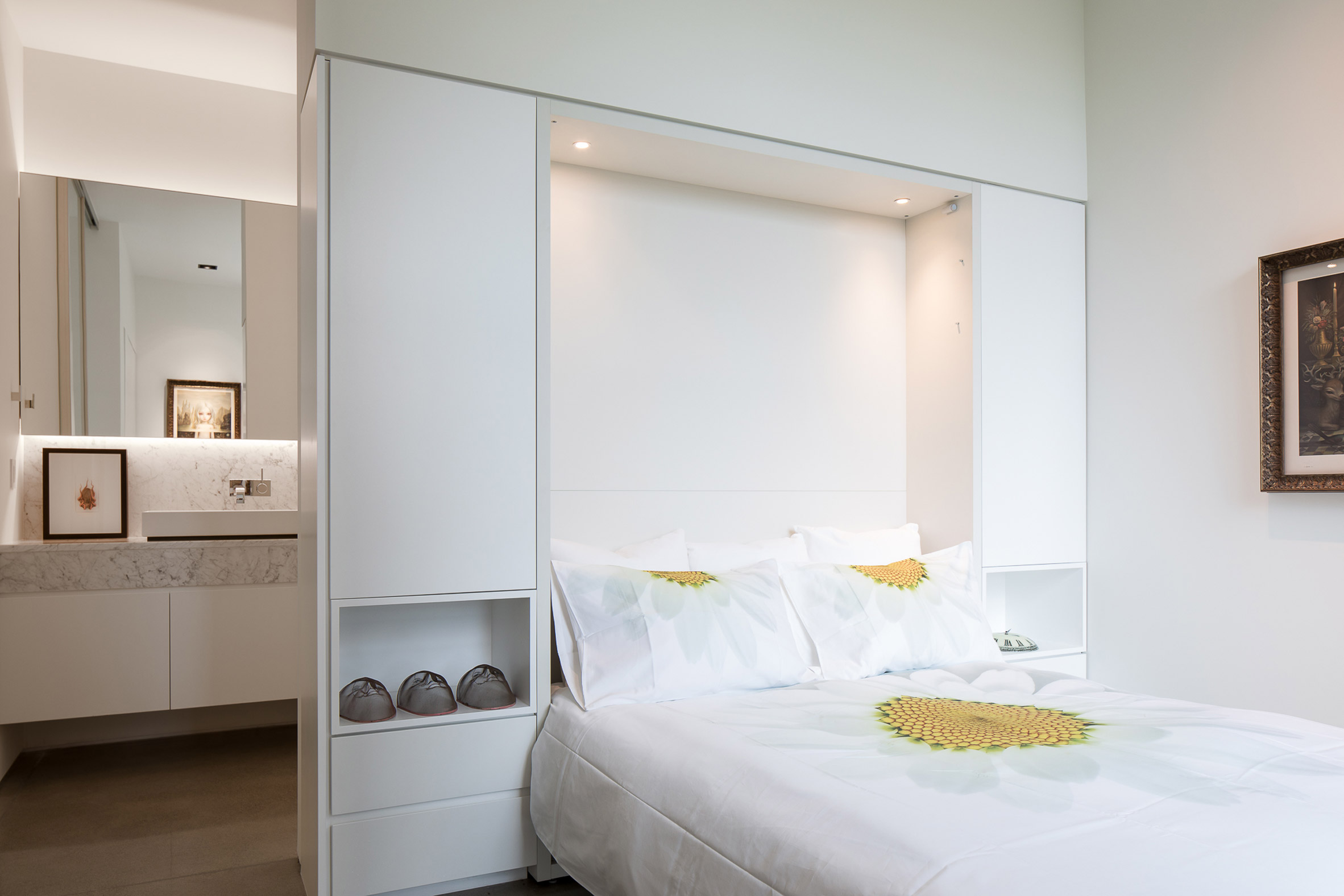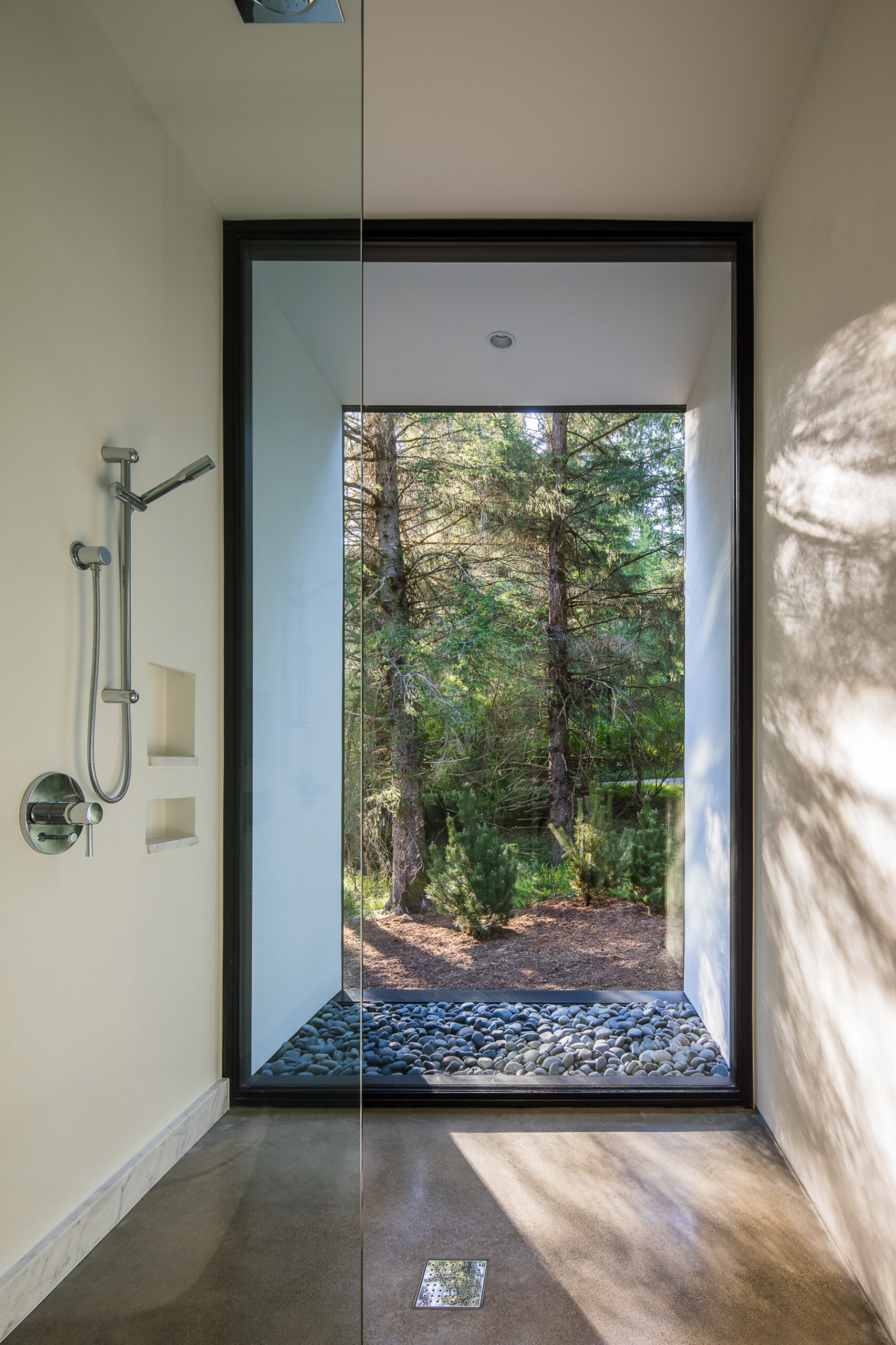 ---
Project credits:
Architect: Heliotrope Architects
Contractor: The Green Construction Company
Photography is by Sean Airhart.