11 Dec

A Clinic with Design Flare

When you think of contemporary design, you may not link the visual to a dental office. However, IDF presents to you exactly what the team at Merge Architects accomplished with the Chelian Orthodontics office, a new orthodontic clinic in Beverly, MA, which is a part of Dr. Suren Chelian's growing practice in the New England area. The new location presented a series of sensational design dilemmas: efficiently fitting a fully functioning, 6 chair office, into only 2000 sqft; spatially addressing a long tunnel-like existing space with only one end of window exposure; creating a strong brand identity with a specific architectural language, and challenging the typical and often sterile look and feel of this kind of health institution.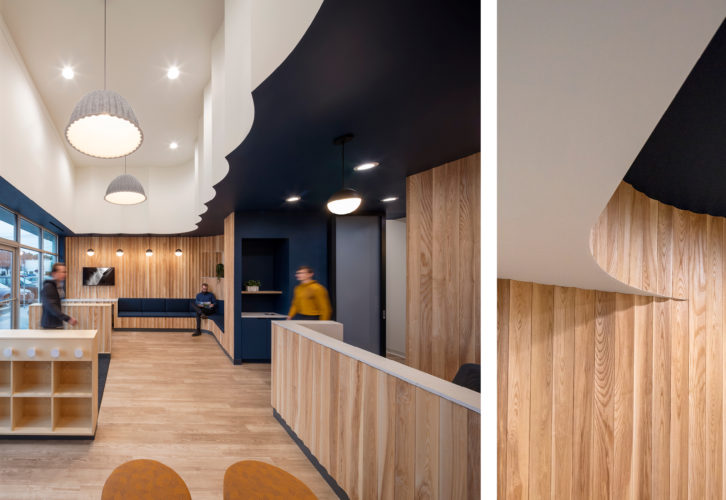 By taking detailed consideration to the minimum requirements of each room, the plan is compact and laid out linearly to take advantage of the long and narrow existing space. The cellular layout is broken up by two larger programs, the reception/waiting area, and the open treatment bay. Surprisingly the existing ceiling height is soaring, which permitted for these two zones to accommodate a pop-up ceiling and vertically expand within the overall tight conditions of the clinic. The two elevated ceiling zones are carved into a series of wide scalloped profiles.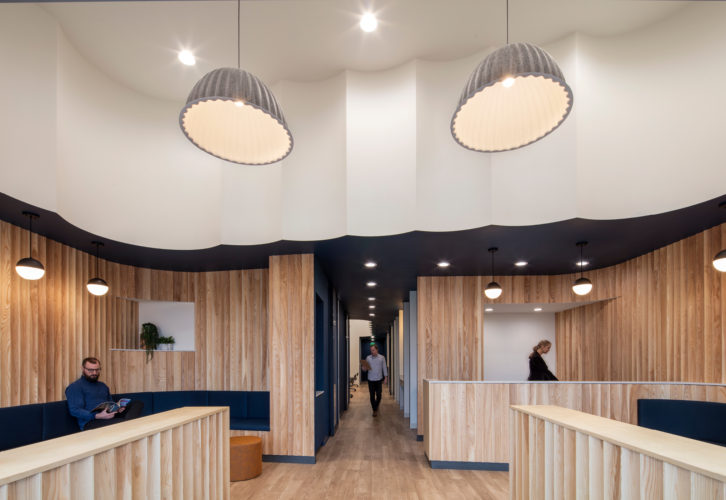 This scalloped language is explored at various scales throughout the plans, including the walls that surround the reception/waiting area. Utilizing a series of "off the shelf" wood cove molding profiles, the reception area is lined to reinforce this architectural detail in the project. The natural ash tone of the wood cove molding wraps the walls, built-in banquette seats, and reception desk, creating a warm and textured entry sequence for this clinic. Creativity and functionality are truly highlights of this project.