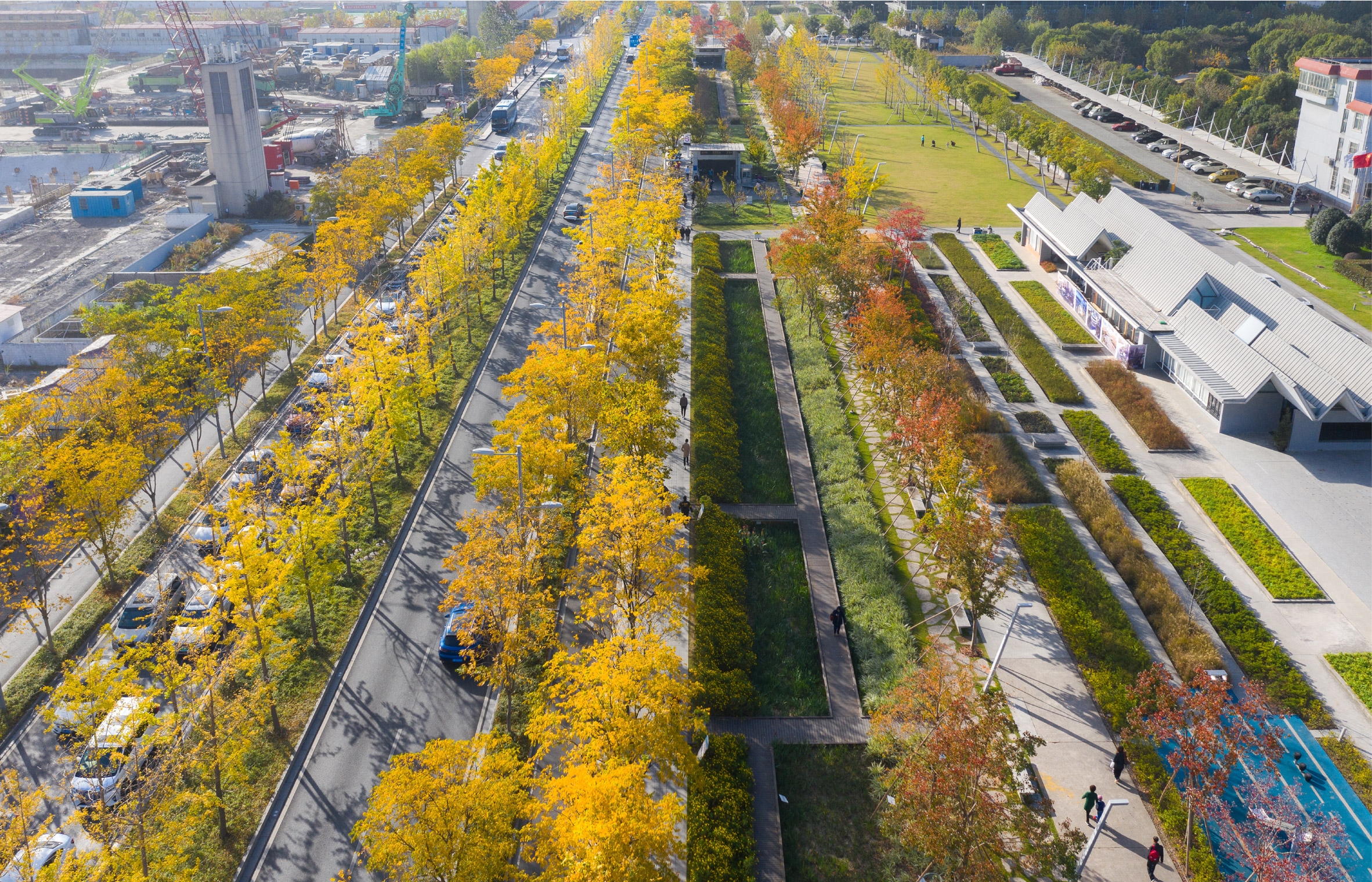 14 Jan

90 year-old Airport is Transformed into a Different Kind of Runway

Longhua Airport in the Xuhui riverfront area of Shanghai, has a history that spanned from being the first large-scale airport in China in 1917 to becoming one of the longest-servicing airports in the world when it was completely shut down in 2011. How could this piece of history be celebrated and yet be functional for the developing area around it? Sasaki architectural studio found in the answer with their design and development of Xuhui Runway Park.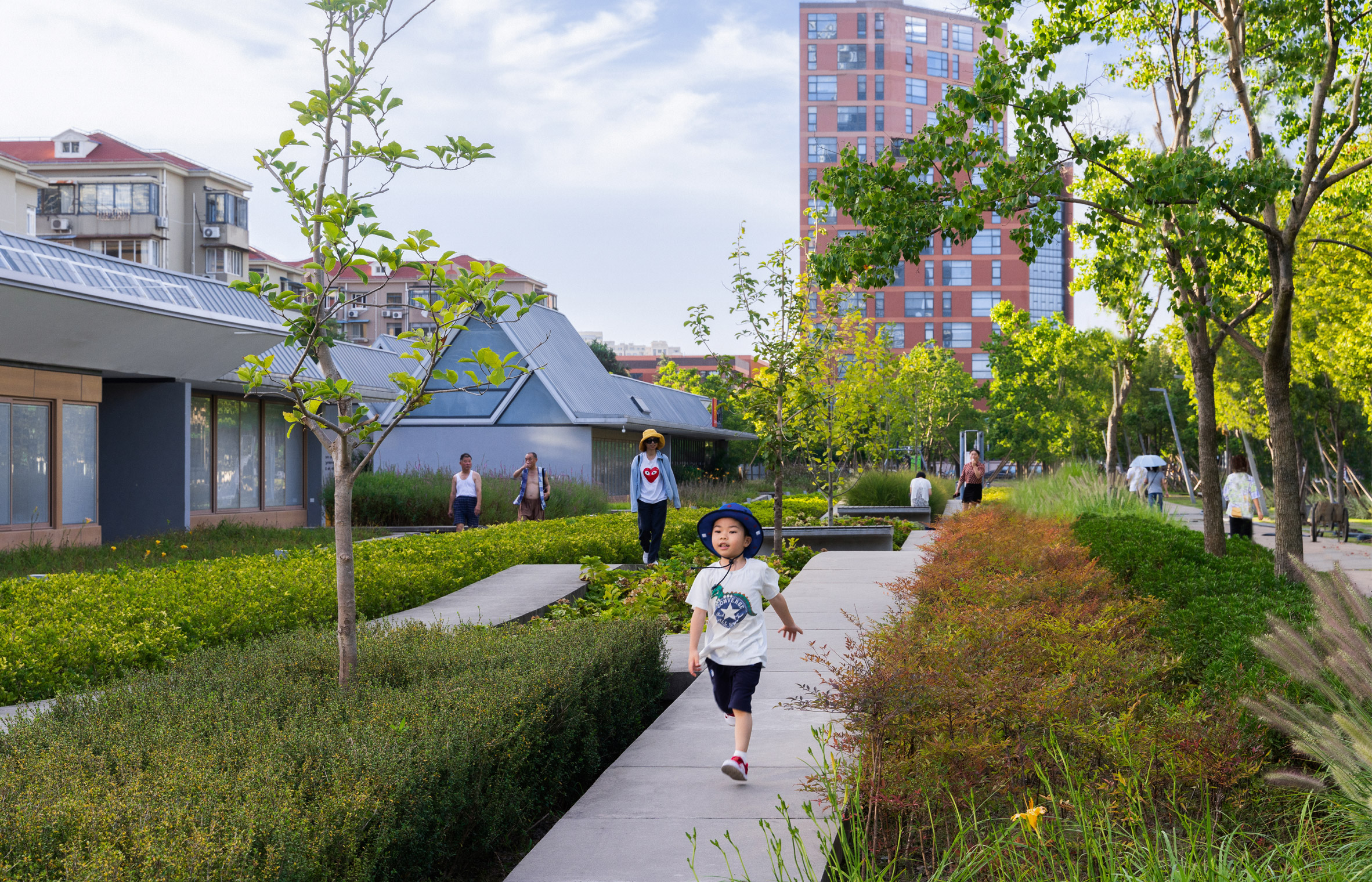 The just over 6,000 foot long (1,830 meters) linear park was built on the runway of the Longhua Airport and expertly incorporates the runway with pedestrian walkways and cycling lanes that run along the same route as a new road. The paths are lined with six rows of deciduous trees along the length of the park. There are also several sections of smaller gardens and planted areas that connect by pathways.
The team at Sasaki wanted to include parts of the historic concrete runway within the park to reflect the site's history. After uncovering the runway, which had been covered by a temporary pavement following the airport's closure, the studio identified several elements that could be incorporated within the park. The main pedestrian path through the park is formed from an 11 foot-wide (3.6 meters) section of the runway that still had its original direction markings preserved, while demolished pieces were used alongside the pathway.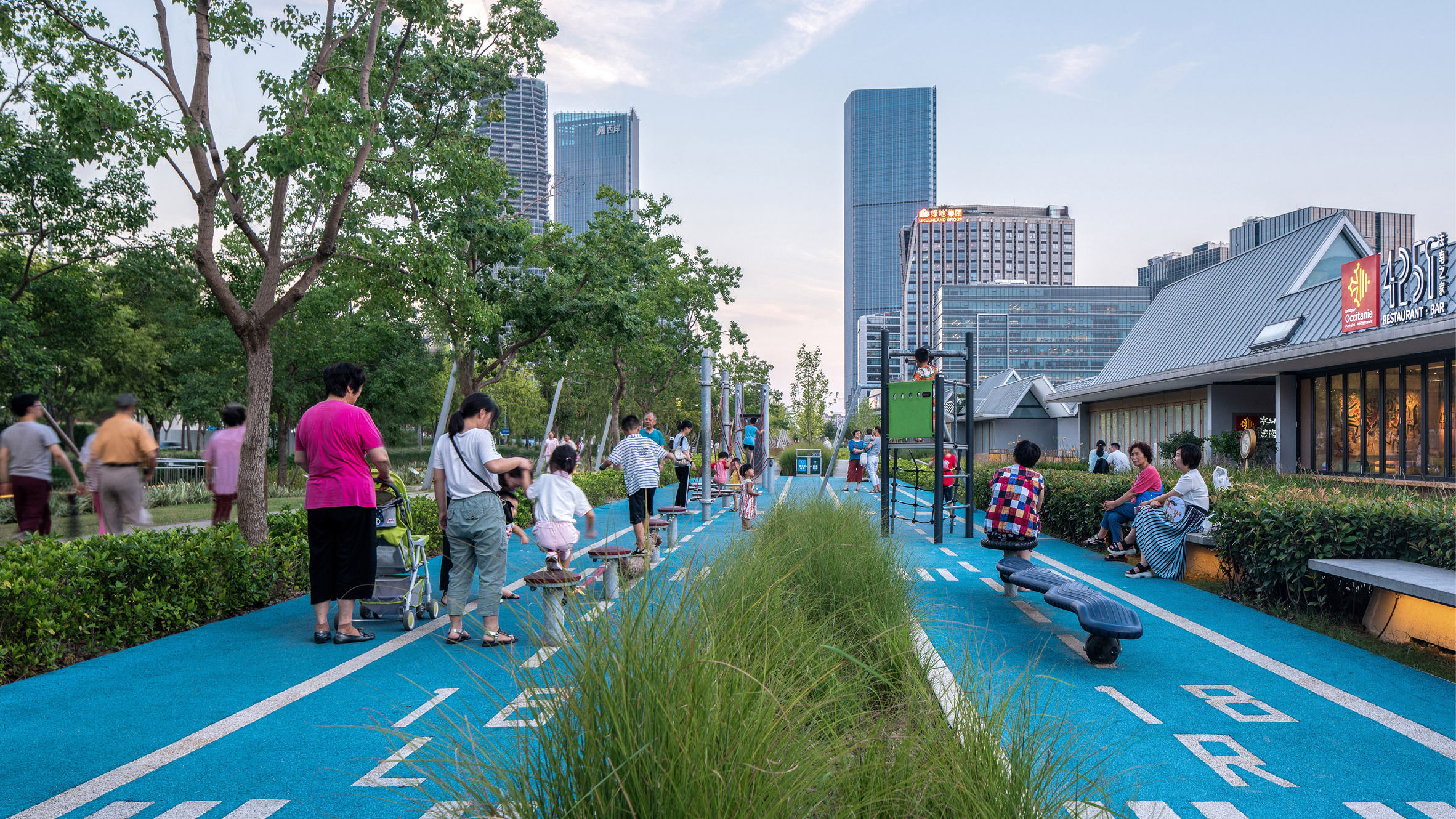 An innovative addition to the design of the implementation of collecting runoff rainwater from the surrounding area with a large rain garden created at the north end of the park and a collection basin built under the wetland to the south. Polluted stormwater from the surrounding developments and streets is stored and cleaned within the park to allow it to be used within its water features and for watering.
Dou Zhang, a senior associate director of Sasaki's Shanghai office comments "surface water quality is a big issue of concern in the city of Shanghai…the Runway Park project offered us an unpreceded opportunity to use state-of-the-art technology to offset the negative impact from street runoff while designing the park and the street simultaneously."
"Master-planned as a public street and linear park side-by-side, this project serves as a runway of modern life, offering a space of recreation for nearby communities as well as a respite from the high-density redevelopment around," adds Zhang.
Completed in April 2020, the park also includes canals, a rain garden, play areas, and outdoor gyms amongst its many features. As China has already done many times before, Xuhui Runway Park is another celebration of history fused with sustainability and modern enhancements.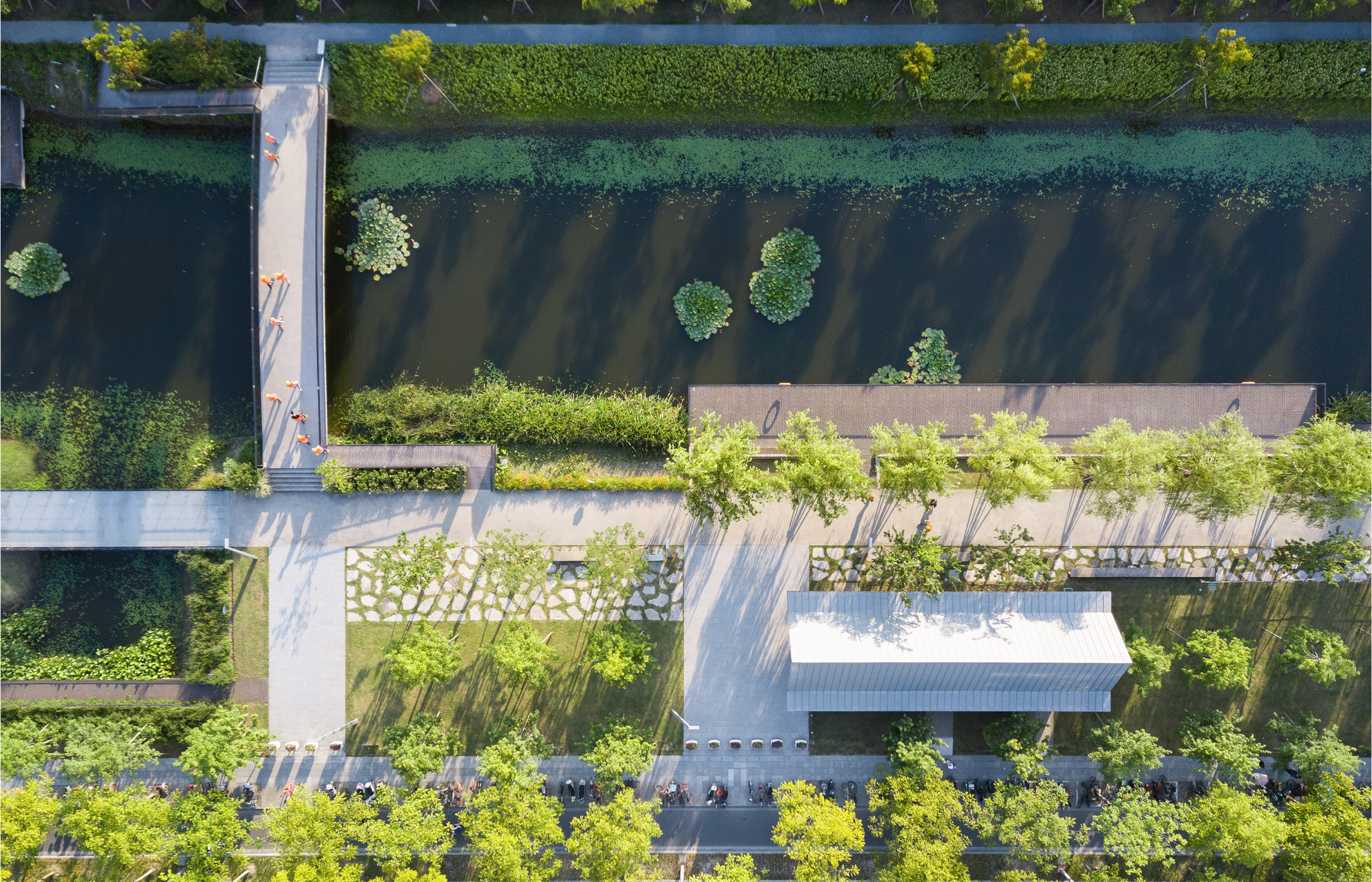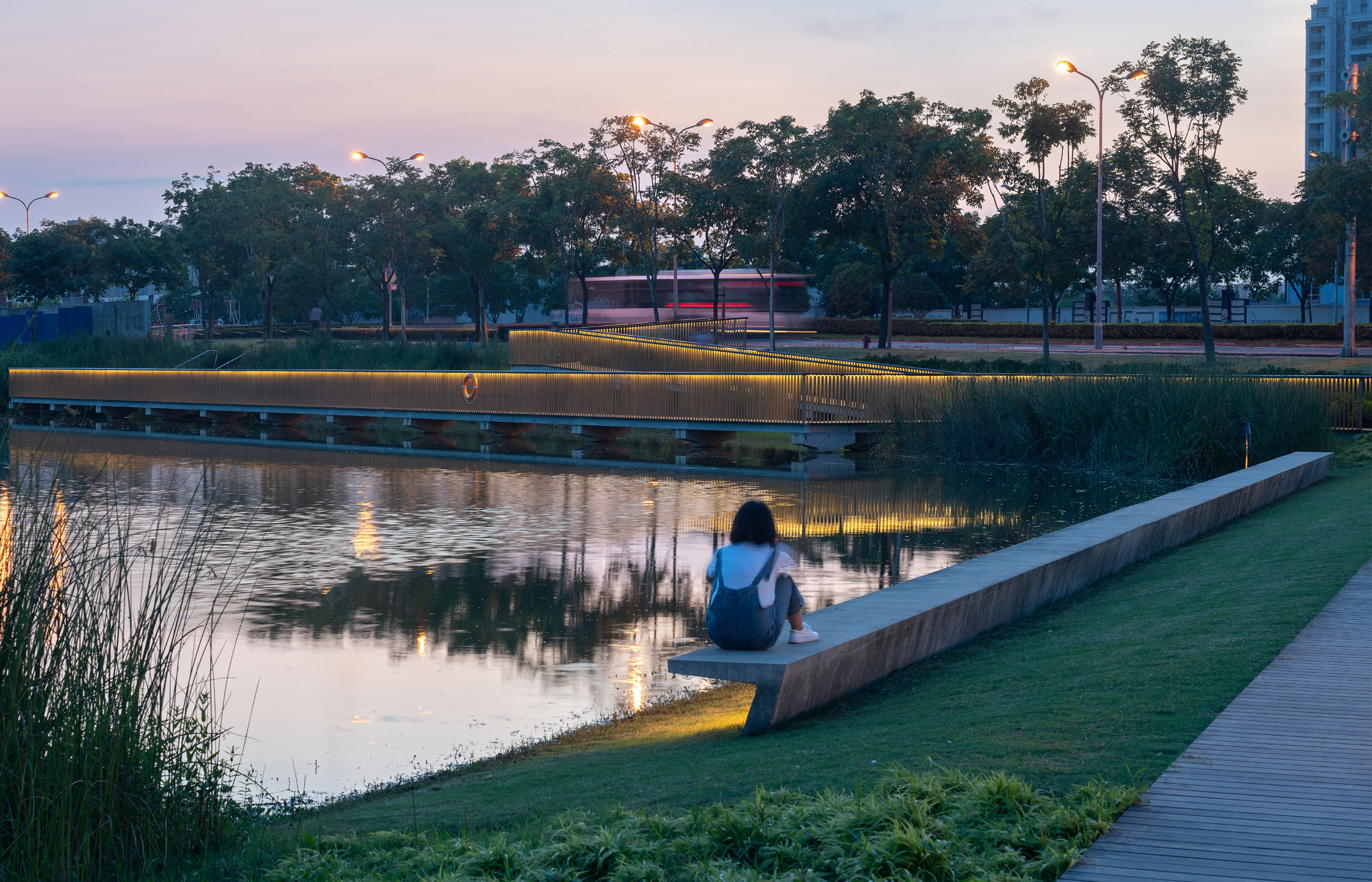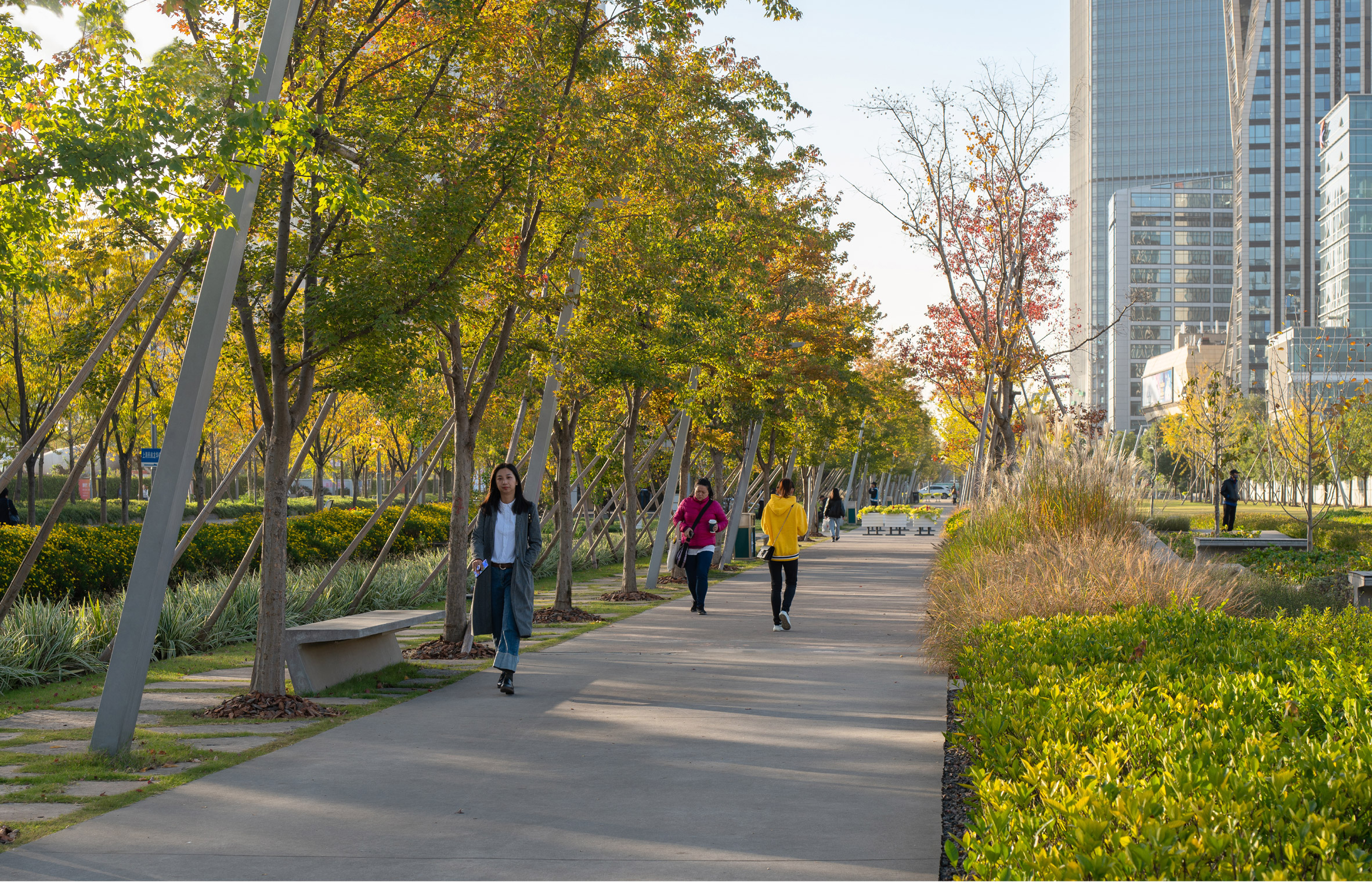 Photography is by Insaw Photography.