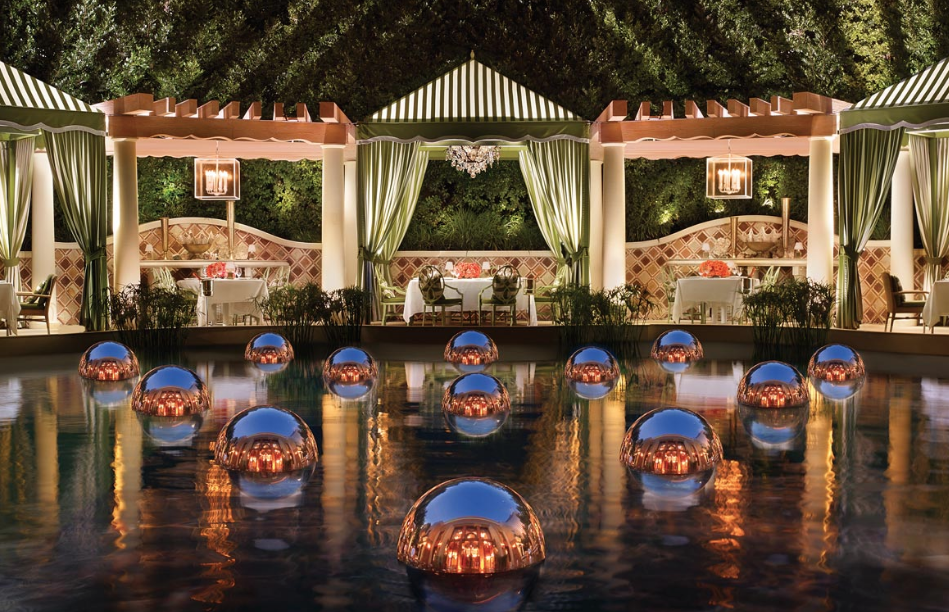 30 Dec

10 Excellent Choices For Your Next Staycation

From outdoor adventures to ultra-chic lodging, here are some the best hotels to stay across the country as recommended by EV editors.

The Lodge and Spa at Brush Creek Ranch, Saratoga
Set on 30,000 acres amid the unspoiled Sierra Madre range, this western resort executes the luxury dude ranch concept with impeccable skill: think spotted cowhide chairs in the lounge, fur throws at the edge of knotty wooden king-sized beds, and yurts decked out with antler chandeliers and chocolate leather couches. Guest rooms range from well-appointed spaces in the main Trailhead Lodge to elegant cabin suites, and large, super-secluded cabin rentals, each with décor hewn from the homestead—broad linen headboards pinched by buffalo nickels, soft suede pillows, and blankets patterned with vibrant, geometric designs.

The Greenbrier, White Sulphur Springs
Set on 11,000 acres in the Allegheny Mountains, this resort was founded in 1778 as a cottage community but today offers falconry, kayaking, golf, and a casino. Its charm and elegance include Dorothy Draper–style interiors with neo-Baroque furniture. Gorgeous eye-candy rooms are extremely well appointed with antiques, floral fabrics, and black-and-white marble floors.

Montage Deer Valley
You can't beat the ease of the Montage. The staff in the pro shop are so on point (especially with children), skis are ready by the time you get downstairs, and Deer Valley Mountain has an office right in the hotel, so ski school is a breeze.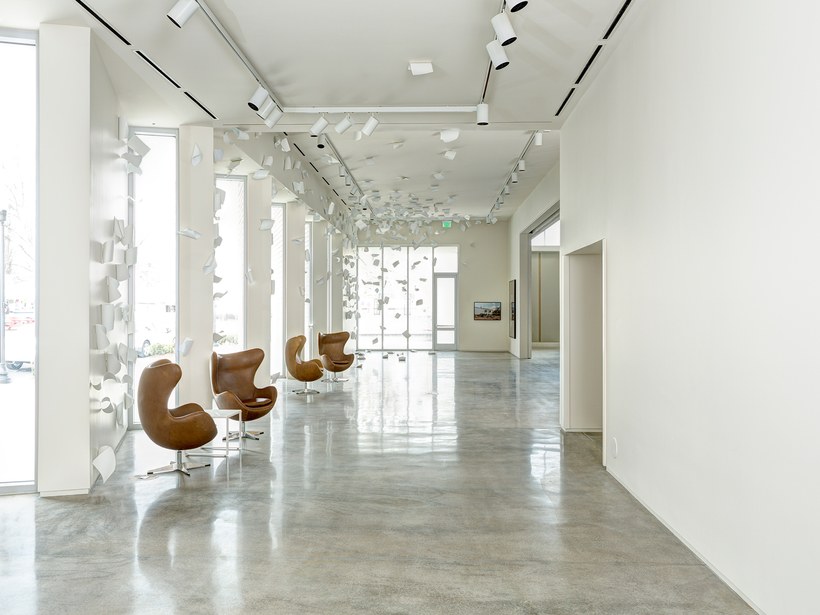 21c Museum Hotel Bentonville
The sleek white halls at 21c Museum Hotel Bentonville cast the perfect backdrop for the hotel brand's trademark collection of 21st-century art. Readers love the refined country cooking at the Hive, whipped up by James Beard Semifinalist Nominee and Arkansas native Matthew McClure.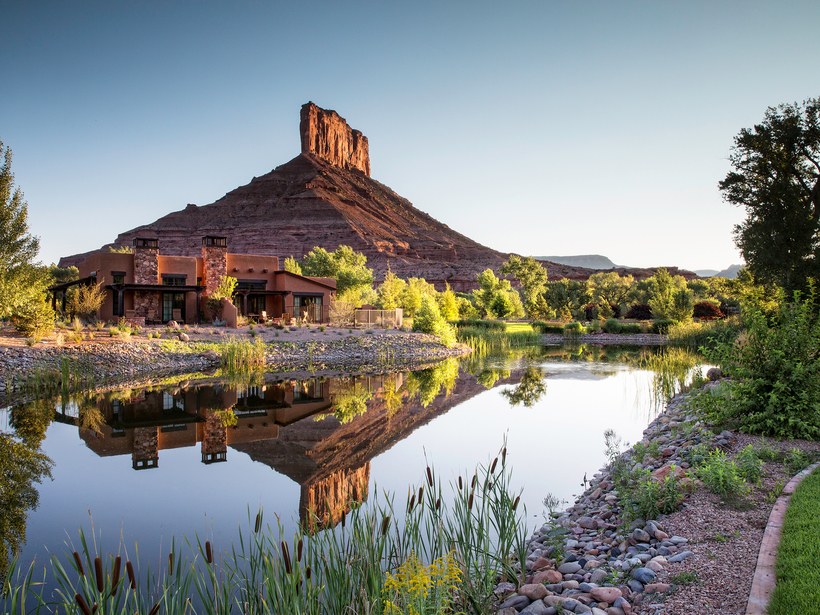 Gateway Canyons Resort
Situated on 500 red rock-rimmed acres of land in the Unaweep Canyon, near the Utah border, the chameleon-like Gateway Canyons Resort offers western pursuits like horseback riding and skeet shooting (plus heavenly spa services).

Virgin Hotels Chicago
Rated our number one hotel in the United States during last year's Readers' Choice Awards, Virgin Hotels Chicago continues to cling to its good reputation with amenities like free Wi-Fi, mini-bars stocked with street-level-priced goods, and no fees for late or early check-out or room service. Talking about setting the bar high.

Hard Rock Hotel & Casino Biloxi
Look twice: You might confuse the Hard Rock Hotel & Casino Biloxi's pool scene with that of its Las Vegas counterparts. Book a fresh, fun room with a Gulf view, then hit the slots for an hour or two.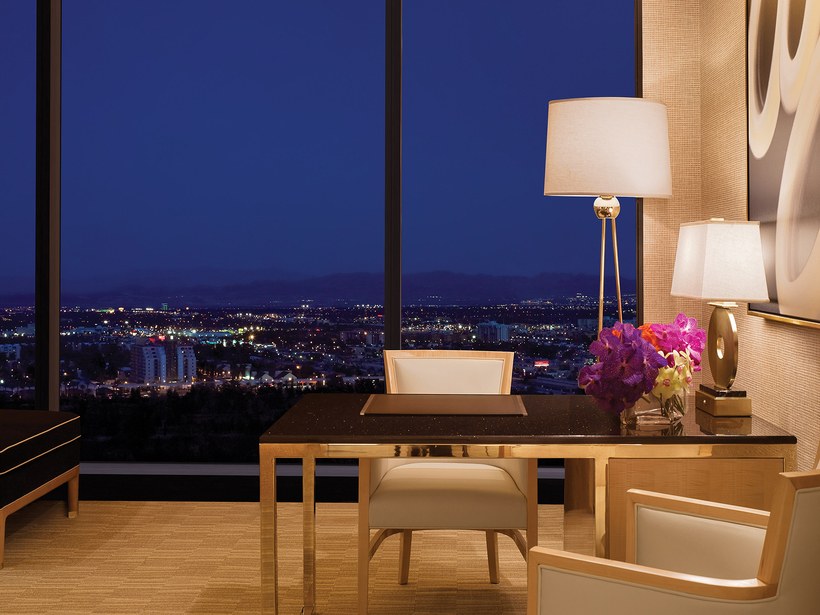 Wynn Las Vegas and Encore
Casino-resort Wynn Las Vegas and Encore has a list of prestigious awards (Michelin, Forbes, Mobil, AAA) as long as the Strip itself. Sit down for a bite at any of the nine on-site fine dining restaurants, watch aquatic acrobatic spectacle Le Rêve—The Dream and then retire to an upscale suite in the Tower Suites or Resort Tower. And that's only scratching the pearl-inlaid marble surface.
Inn of the Five Graces, Santa Fe
This inn with 400-plus-year-old adobe buildings arranged around courtyards "is like Disneyland for all your senses." Kitted out with "unbelievable mosaic tilework," the rooms, in jewel tones, come with tapestries and candelabras, wood-burning fireplaces, and "bathrooms as large as the living room." Full breakfast is included and can be had in the main dining room, by a courtyard, or delivered to your room. 315 Restaurant & Wine Bar serves contemporary French dinners, with specials like squash-blossom beignets.

Sentinel, Portland
This shining example of Italian Renaissance-style architecture, replete with Corinthian columns, formally opened its doors as the Governor Hotel in 1992. The glazed terra-cotta property is a fusion of two historic downtown Portland buildings: its current name is a nod to the guardian angel-like sentinels that grace the roofline.
What's your Favorite? Have you experienced any other hidden gem across the country that you'd like to share?
Send us your ideas to editor@internationaldesignforum.com