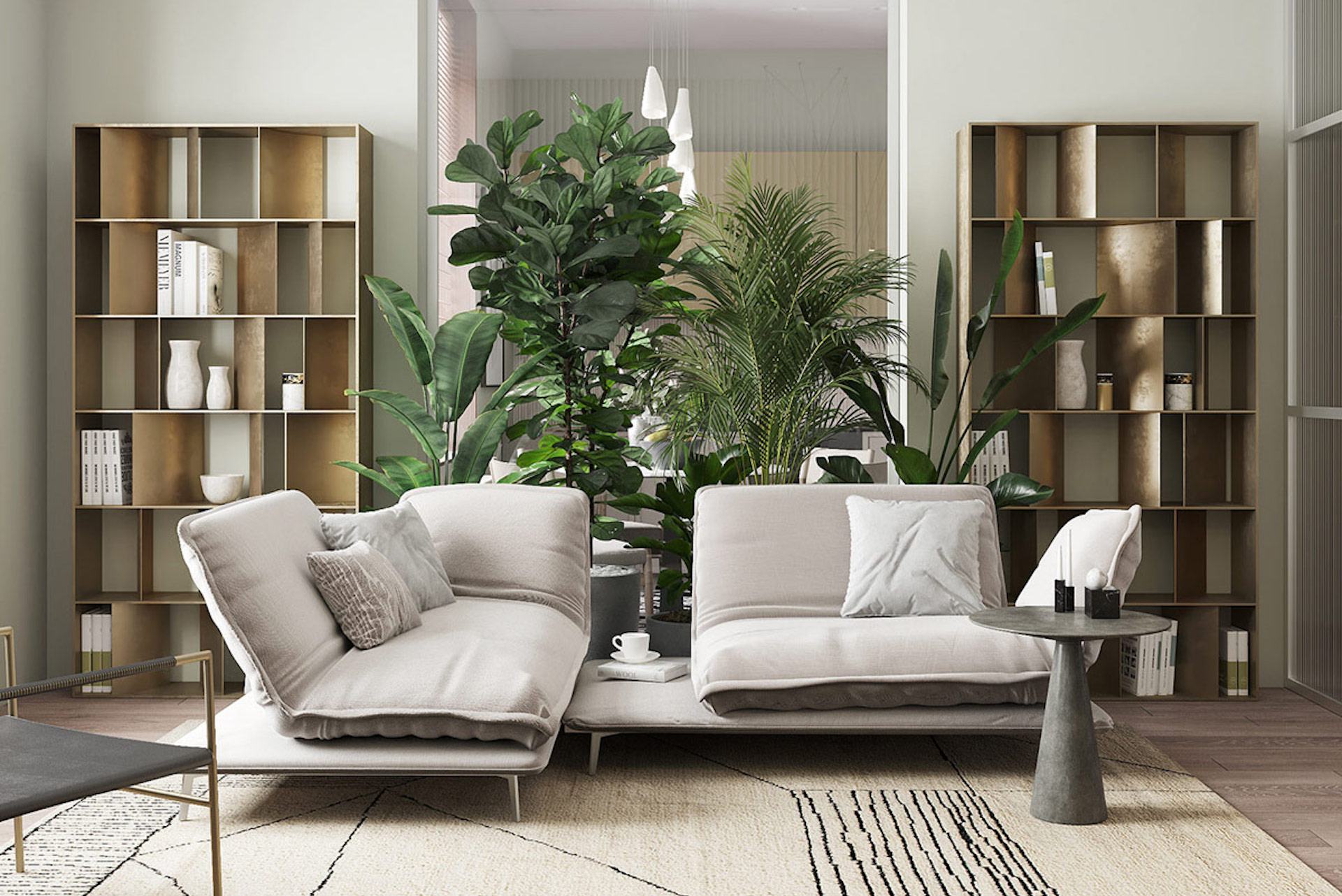 04 Jan

Editor Picks: Green Serenity

*IDF is reader-supported. When you buy through links on our site, we may earn an affiliate commission.

IDF is fascinated by color psychology and the impact that selecting the right palette can have not just on the design of a room but also the spirit it evokes. Green is a powerful shade that can go from symbolizing a strong connection with nature to representing tranquility and help relieve stress or even evoke jealousy. The key is striking the right balance of the tone, so here are a few great picks for you to maximize the positive aspects of green.
This expressive, one of a kind oil painting by Marc Ellen Hamel is enchanting. With its abstract vision of a garden, you can continuously revisit the feeling of serenity and joy it conveys.
Invigorate your workspace with this Leaf Green task lamp by Herman Miller. It features an integrated LED module with a touch dimmer that lets you control the level of brightness. Its sturdy, double-swing arms have concealed gas springs to position the light right where you need it.
A hint of green creates a great balance of color and design for this office chair.  Showcasing the geometry of its inspiration—the Golden Gate Bridge—in the design of its signature airy back, the Sayl Chair is everything a chair should be; comfortable, visually striking, and an exceptional value.
Charles and Ray Eames celebrated Elephant design is brought to you in mini-form by Herman Miller. This diminutive version in a delightful green shade combines the peace and reliability of these gentle giants with the tranquility of its color for a great accent to your favorite nook.
Get ready for 2021 with this lightweight and sized to fit in the overhead bin carry-on. Perfect for longer trips, this suitcase features a durable polycarbonate hard shell, an ejectable battery, 360° spinner wheels, an interior compression system, a hidden laundry bag, leather details, and a combination lock. And of course, it comes in green.
The Floyd Shelf in forest green is a modern shelving unit that will suit any corner of your home. IDF loves its practicality and simple, sleek design.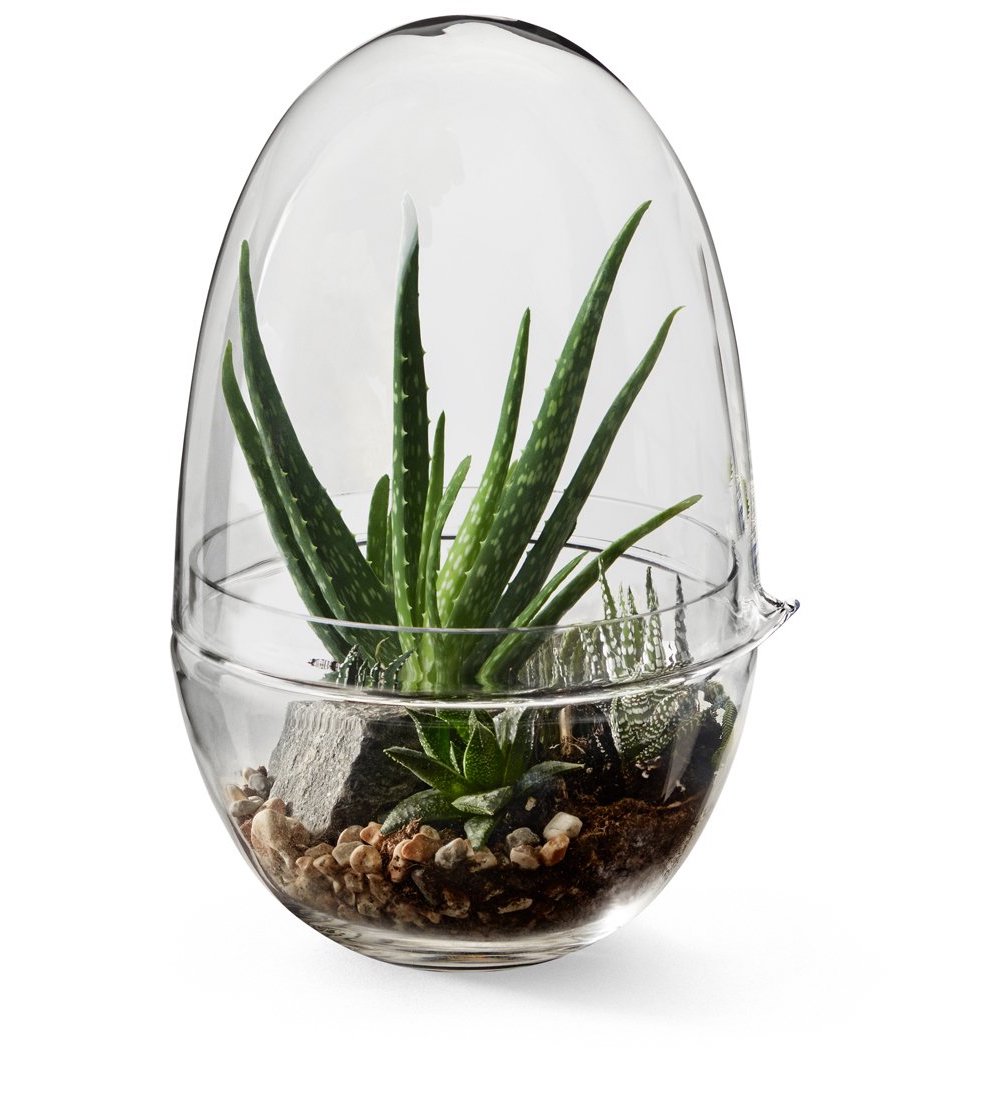 The Caroline Wetterling design is a greenhouse for nature's smallest flowers and a nursery for the plant's first stages of life. Made of two glass parts, the bottom part holds the soil and the plant. The top part is a lid equipped with a spout, allowing it to be used as a watering can. Bring nature inside with this must-have.
Lamps provide a perfect way to introduce color to your living space. Inspired by a light from the 20th century, this lamp, "Wormhole" as in a space-time tunnel, connects this universe to the past. The illumination is multi-directional as the bulb will illuminate both hemispheres of the lamp. And we love the grass green pop of color.
Combining luxury and a good design, these wooden placemats, and coasters, lend style and function to the modern table. Available in multiple colors, we are just in love with this one in a varied green shade.

Bring some fun and color to your interior or exterior playroom with this Foosball table. Using Iroko, a strong and durable wood, you have a piece that's built to last and still add some luxe.
This one of a kind oil and acrylic painting is mesmerizing. The abstract piece that features our green recommendation also includes hints of peach and other warm tones that will complement your selected niche.
There is probably no other space in a home that seeks to find serenity than the bedroom. This olive green shade brings earthy warmth to your resting space and the European Flax is the ultimate in softness and luxury.
Rediscover retail therapy.
Find these and over 5,000 curated goodies from the desks of our editors in the IDF Shop, where design, art, wellness, and the best of your favorite lifestyle brands come together for a unique shopping experience.