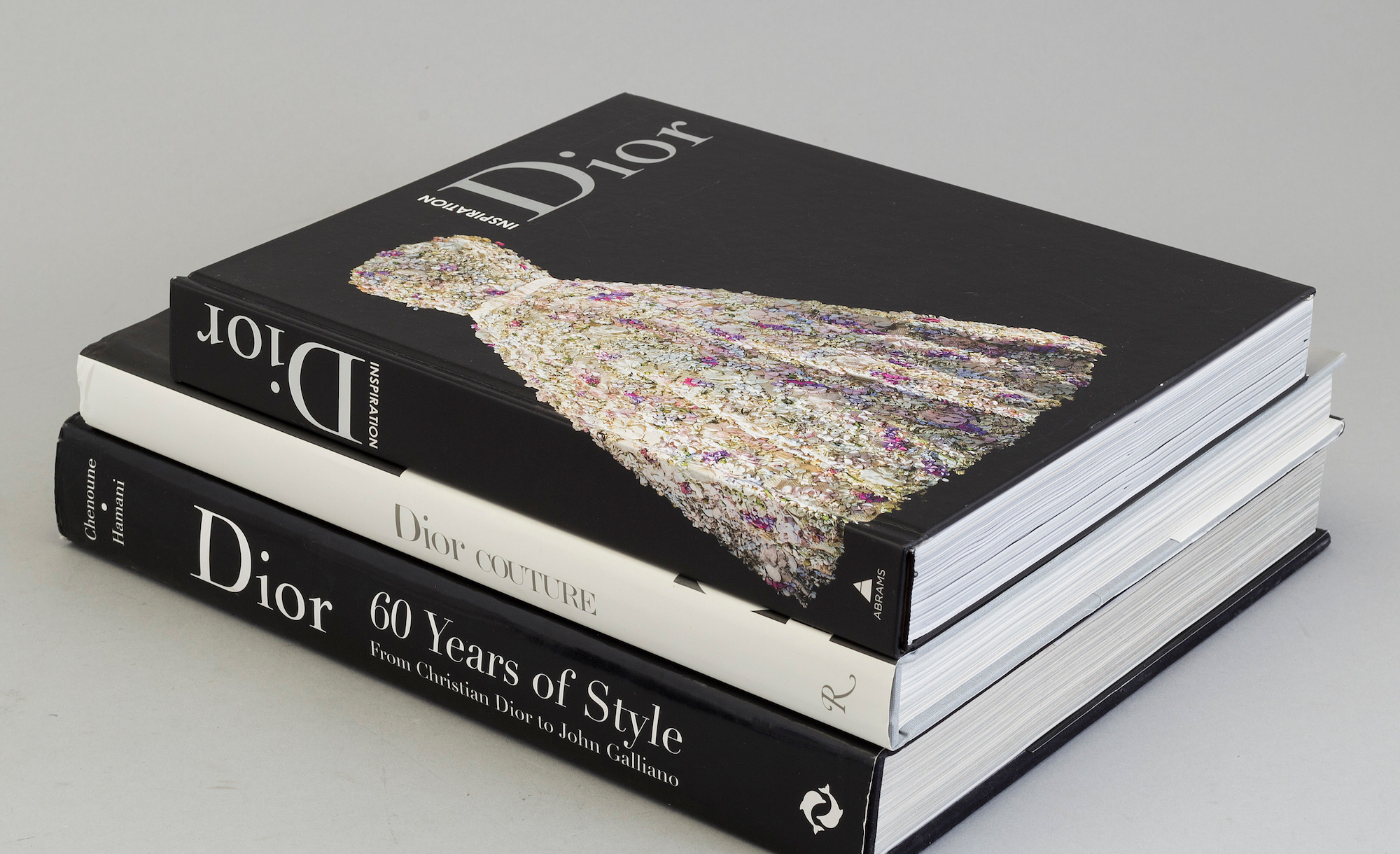 08 Dec

Editor Picks: Fashion References

*IDF is reader-supported. When you buy through links on our site, we may earn an affiliate commission.


They say something magical happens when we read books, it's like taking a journey through familiar places or uncharted territories. IDF invites you to explore the world of fashion through the enchantment of these must-reads that include delving into the creative genius of some of the most celebrated designers, appreciating the art form of certain trends, and understanding the intricacies of fashion as a whole. Make a selection for your next silent adventure.



This hand-bound oversize Ultimate Collection edition presents a well-curated tour of the intricately crafted displays of the astonishing, wonderful, and always, invariably modern windows at Tiffany's Fifth Avenue flagship store in New York City. It also includes never-before-seen concept sketches, historical manuscripts, behind the scenes imagery, and insights by cultural influencers and devotees of the world's global arbiter of design and style.
For those who love fashion, Parsons The New School for Design has been synonymous with the best in American fashion, fostering creative talent and pushing the boundaries of style around the world. This book contains a collection of interviews and testimonials from some of the biggest names in fashion who trace their history back to Parsons.
IDF just loves this amazing tour into some of the most iconic dresses of the twentieth century.  Author Valerie Steele flexes her curatorial muscle by selecting one hundred dresses that caused a stir either on the runway or entering a room and ultimately inspired new directions in fashion.


Yves Saint Laurent is a name synonymous with style, elegance, and high fashion. After having worked with Dior, Yves Saint Laurent started his own line and transformed haute couture for a new era of youthful, strong, independent women. Roam the pages of this IDF pick that showcases 100 most iconic signature pieces from Yves Saint Laurent's forty-year oeuvre. 
Of all the great Parisian couture houses, Dior is perhaps the most famous and prestigious in the world, embodying Christian Dior's vision of femininity. After Yves Saint Laurent's departure from the Dior, Marc Bohan took Dior back to it's original roots of soft, ladylike, feminine silhouettes. This ultimate compendium of the most memorable haute couture creations conceived and handcrafted by the renowned house of Dior since its inception will leave you with constant thrills.


What is Camp and how has it influnced it's artistic expression in fashion? This multifaceted publication presents the sartorial manifestations of the camp sensibility while contributing new theoretical and conceptual insights to the camp canon through texts and images. Another adventure in fashion you do not want to miss.
Celebrating a century's worth of fashion greats, this updated publication highlights some 500 garments in the permanent collection of The Museum at FIT in New York City. You will be left speechless at the beauty, intricacy, and just sheer imagination of these pieces.
Travel to the Fashion Institute of Technology's permanent collection from the comfort of home with this must have. With photograph's of over 500 garments, every fashionista needs this in their library of fashion history.
Rediscover retail therapy.
Find these and over 5,000 curated goodies from the desks of our editors in the IDF Shop, where design, art, wellness, and the best of your favorite lifestyle brands come together for a unique shopping experience.